Meet the Teach For America-Backed Candidate Who Wants to Put God Back in Schools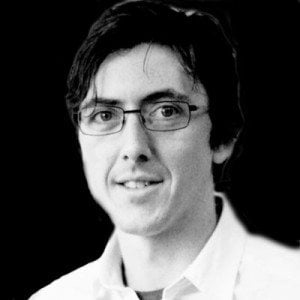 Update, November 4, 2015: By a margin of just 1,106  votes, Darcy Mingoia held on to her school board seat in Tuesday's election, defeating Natalie Blasingame with 52 percent of the vote.
Around this time last year, an Austin school board race became one of the strangest campaign finance stories in the state: a Teach For America offshoot group based in Washington, buoyed by monster donations from former New York City Mayor Michael Bloomberg and Wal-Mart heir Steuart Walton, was throwing thousands of dollars at a little-known candidate for the Austin ISD board. The money dump probably backfired on its intended beneficiary, a charter school leader named David "D" Thompson. Local education activists spread word about the Manchurian candidate who was about to coast into the school board on a wave of cash from donors with dangerous ideas about school reform. The outrage spread in time for a runoff election, which Thompson lost by a wide margin.
The group that backed Thompson, Leadership for Educational Equity (LEE), is back again this year — not in Austin, where activists have barely put away their pitchforks and torches, but near Houston, in Texas' third-largest school district, Cypress-Fairbanks ISD. The group has thrown nearly $26,000 behind first-time candidate Natalie Blasingame, a veteran teacher and administrator who has some ideas that could upend the staid suburban school board.
Blasingame is a 1992 Teach For America (TFA) alum, part of the same Houston cohort that included KIPP charter school founders Mike Feinberg and Dave Levin. Blasingame went on to become a principal in other Houston-area districts, and today she's an assistant superintendent in Houston ISD. Now, two decades after her Teach For America days, she's cashing in on a key pledge the group makes to its alumni: to support them if they someday run for political office.
More than just an intervention in classrooms, TFA is a leadership development pipeline. Part of what makes TFA so influential is its alumni network stocked with politicians and high-ranking school administrators, and Leadership for Educational Equity is the tool that makes it possible. The group's internal workings have always been a little mysterious — they did not reply to a request to comment for this story — but the group has promoted a broad range of candidates from both major political parties, and claims to be policy-neutral. Blasingame says getting the group's support was no great challenge for her: She asked for help, and they gave it.
Now that her campaign is nearly done, Blasingame jokes that Teach For America probably isn't backing too many candidates like her. "I'm probably not what they had in mind," Blasingame told the Observer. "I'm way more conservative and way more Christian than the LEE people probably know how to deal with."
Religion, and specifically whether God should have more of a place in public schools, has been a signature issue in Blasingame's campaign. She says she learned only recently that the Constitution does not explicitly provide for a "separation of church and state." As a board member she hopes to encourage teachers to discuss their faith more freely in the classroom. Instead of clamming up when a student mentions Jesus, she says teachers should "let them go there, follow their faith all the different ways, and then we're gonna have kids who are going to know how to work across lines of difference."
Blasingame held a forum on the subject at her church earlier this month, an event she stresses was entirely self-funded and unattached to her campaign. A flyer challenged parents to consider "What is real about separation of church and state? … Come learn more about what is truth, and what is fiction authored by the enemy to arrest our culture."
It was about five years ago, back when Blasingame was a principal, that she got a flyer on "Christian Religious Rights in Schools" from a Spring Branch ISD administrator. It opened her eyes. "I didn't even know how ignorant I was," she says. She began praying at school, after hours, along with other teachers. "I was challenged on it," she says, "but I knew my rights. It wasn't ever advertised, it was on school grounds." Later she helped start a Christian club, but was careful to follow rules that said students had to organize it — she was merely an adviser. Then, when an imam wanted to help start a Muslim club at the school, she says she supported that too. But not everyone shared the spirit of religious acceptance. One day, Blasingame says she got a call complaining about "radical men out there trying to radicalize our students." Blasingame discovered "some men with beards" had come to drop off samosas for the club's bake sale.
Reactions like that don't deter her, Blasingame says. "I think it's going to be a test of people, the lovers and the judgers," she says. "There'll be some pushback, I just have to trust the process. I think we're in a grand experiment in schools anyway — we've been experimenting with the standardized test movement for 20 years."
Her goal, she says, is that all children feel "safe and comfortable in school," to make schools "a safe, comfortable place to grow in your fullness, no matter who you are."
Is such a school, a happy marketplace of personal faiths, even possible? Blasingame suggests that celebrating different religions is just another way that schools can promote diversity, the same way schools might encourage students to celebrate racial or linguistic differences. Some students, of course, may feel safest in a school where their faith isn't just one more reason for them to feel singled out, or where they're not being influenced by their teachers' religion. They might prefer a school where personal faith just doesn't come up. But if somebody's comfort must take precedence, Blasingame sounds most concerned about Christians getting to openly share their faith in schools.
Blasingame says God called her to run. She was flying back to Houston when she looked over at a nearby seat and saw a woman reading an article in a Billy Graham magazine. Its title: "Erasing God from School." She borrowed the article, read it, and realized, "OK, this is God's agenda." Now she says Cy-Fair ISD is "chosen" for a conversation like this because it's a big, high-performing district with parents who are longing for more variety, more avenues for personal expression in schools.
Along with her religious message, Blasingame says she has an "equity agenda" as well, centered on the fact that the district has almost 50,000 Hispanic students and 17,000 classified as English-language-learners, but none of the dual language immersion programs that have been so popular in Houston ISD. Cy-Fair, smaller only than Houston and Dallas ISD, is growing by about 2,000 students a year, mostly among Hispanic students. Today, the board includes five white members and two black members; they're elected at-large, which tends to dilute minority voting power.
Blasingame's opponent, Darcy Mingoia, is an incumbent who first joined the board in 2012 and has the backing of a local PAC that has worked to maintain stability on the board, trying to keep it free from tea-party budget-cutters that had occupied it before. That PAC, Citizens for Effective CFISD Trustees, has endorsed Mingoia in the current race and backed her financially in the past.
Mingoia doesn't share Blasingame's enthusiasm for putting Christ in the classroom. Saying "Merry Christmas" or "Happy Hannukah" is one thing, Mingoia told the Observer, but she says she's "not real comfortable with a formal religious program because I think that there is a separation of church and state. … We have a very diverse population with many different religions, and I kind of think it's more comfortable to keep it separate so that everybody is more respected."
Blasingame spent some of her campaign chest hiring the Austin firm Stanford-Caskey to do opposition research on Mingoia. Half of the contribution from Leadership for Educational Equity was for candidate coaching and branding — a campaign logo and tips on how to sound polished in interviews. The money, Blasingame says, has been "God's provision of funding for my campaign."
Blasingame says she doesn't owe campaign promises to Michael Bloomberg, or the Walton family, or any other supporter of her campaign — with one divine exception, maybe: "I don't have anyone's agenda. I have no politics but obedience."
Correction: The Observer originally misstated the amount of money that Leadership for Educational Equity has contributed to Blasingame's campaign, and the piece has been updated to include the correct amount. We regret the error.