Love's Mayor Lost
NULL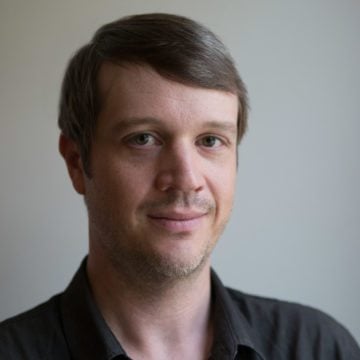 When the popular mayor of San Angelo abruptly announced after his landslide election to a fourth term that he was stepping down to be with his gay lover, an undocumented immigrant from Mexico, the story quickly became a media sensation.
"It was kind of a Brokeback Mountain deal," says Gregory Gossett, a close friend of Mayor J.W. Lown and director of the Gospel Vision Foundation, an evangelical missionary organization. "The man from the West leaves for a gay lover. How is this happening in some area that we think is homophobic?"
The local fallout was far different. "I was very impressed with people in San Angelo," Gossett says. "It was kind of a big yawn. The only hostile reaction has been: How can he quit us?"
Lown was the first full-time mayor of San Angelo, a heavily churched city of 90,000 people. The position only pays $600 a year and previous officeholders had "kinda treated it as a shiny badge to wear," says City Council member Charlotte Farmer.
Not Lown. "He was an outstanding mayor," Farmer says. "J.W. Lown was a people person. He sincerely loved and cared about this city and its people." Locals speculated about his political future. Perhaps he would eventually run for the Texas Legislature or even Congress. Many townspeople knew Lown was gay. But in the live-and-let-live tradition of West Texas, few made an issue of it.
Lown hasn't been giving media interviews, but he talked briefly by telephone to local reporters from a hotel in Mexico after his resignation. The reporters grilled him about the timing and circumstances of his actions. When did he decide that he and his partner would have to move to Mexico to apply for a visa? Did he run for re-election knowing that he might resign?
Lown explained that he'd met his partner just a couple months before the election. Only after consulting with an attorney about the legality of harboring an undocumented immigrant did he come to the conclusion, on election night, that he'd have to go to Mexico.
"I know the timing is less than desirable, but this spectacular thing happened in my life and I don't think you can plan for that," Lown said.
"In a relationship, you have to have trust. There's a great sacrifice on both of our parts. Imagine coming across that border on your own as a teenager—five years ago—it's a very scary thing to do. … I actually have the luxury of two citizenships and so I could make that sacrifice."
Lown said he had no idea how San Angeloans would react. But he left behind his e-mail address, published by the local paper. Out of 300 e-mails he's received, only two were negative, he told the reporters. "There's so much support and understanding out there, so that gives me a great deal of comfort," Lown said.
A reporter asked what was on his mind as he left San Angelo. "The whole way we asked ourselves over and over, 'Is this the right situation? Is this the right decision to make?' It kept coming to us that it is. It's meant to be."