King Street Patriots Tell a Different Story About Last Week's Court Loss
After suing to open Texas elections to direct corporate spending, Houston tea party group says it's all about free speech.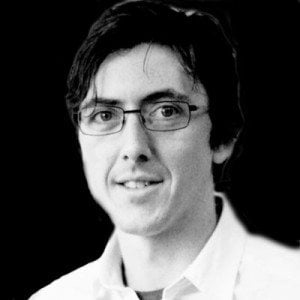 Indiana lawyer James Bopp, the legal mastermind behind Citizens United, has made it his quest to inject corporate money into state-level politics too, after his success at the federal level.
Last week, his efforts in Texas suffered a setback when Travis County District Judge John Dietz upheld the Texas election law against corporate contributions to candidates, ruling that the Houston tea party group King Street Patriots behaved more like a PAC than a nonprofit group. In 2010, the group worked with Republicans to train poll watchers, and hosted forums for Republican candidates without inviting Democrats.
(Texas elections may not always look like grassroots affairs, but our longstanding law against direct corporate contributions to candidates and officeholders is still on the books.)
The Campaign Legal Center—a New York-based group tracking efforts to open elections to corporate influence—called Dietz's ruling "the latest in a string of victories against an aggressive nationwide litigation blitz aimed at overturning a host of state campaign finance laws" after Citizens United. The Houston Chronicle ran it under the headline, "Judge rules tea party group a PAC, not a nonprofit."
But inside the King Street Patriots bubble, needless to say, that's not how the story got told. Days after issuing a statement pledging to appeal, the group's Liberty Institute-provided counsel was in Houston Monday night, to tell the gathered Patriots just what the ruling meant.
For starters, said their lawyer Brock Akers, it didn't mean much. Joined by KSP's founder Catherine Engelbrecht, he told the crowd this sort of claptrap is just the sort of thing you'd expect from a liberal judge in Austin—but that everyone knew all along that this case would be decided in appeals.
This may have been one silly little battle, but make no mistake about it, Akers said, the stakes in this war remain mighty high.
"This is God's work here, and God, I believe, ultimately honors the notion that freedom loving people need the opportunity to speak freely and to live in a free society that does not clamp down on their opportunity to say, 'Hey, that's not right,'" Akers told Engelbrecht. "So that's ultimately our risk. that's where we're going."
"What we're trying to establish in a more clear way than the Citizens United decision was able to establish is an atmosphere for groups like yours," Akers said, "to participate effectively and proactively under the guise of making sure that everything is up and up in the election process."
If Dietz's ruling holds, he said, the Patriots would indeed have to create a PAC to handle their political activity. "That isn't an entirely negative thing but there are different limits on a PAC that we would prefer not to impose on ourselves, because that's not what we are." Chief among those: disclosing where their money's coming from, which they've managed to avoid so far.
By losing, Engelbrecht said, "We could have made vulnerable one of the greatest rebirths of patriotism in the history of our country."
Engelbrecht said she'd been hearing from all kinds of confused supporters who'd seen the Chronicle headline and took it to mean that the group had suddenly lost its nonprofit status. Folks were wondering about the damages Dietz ruled the group owes the Democrats—twice the value of the group's illegal political expenditures.
She didn't sound surprised. Once again, she said, the "mainstream" media was showing its hand. "We saw it in the Trayvon case with MSNBC," she said, and in recent coverage of President Obama. More than anything, she said, "It's been a study in the way the narrative is told."