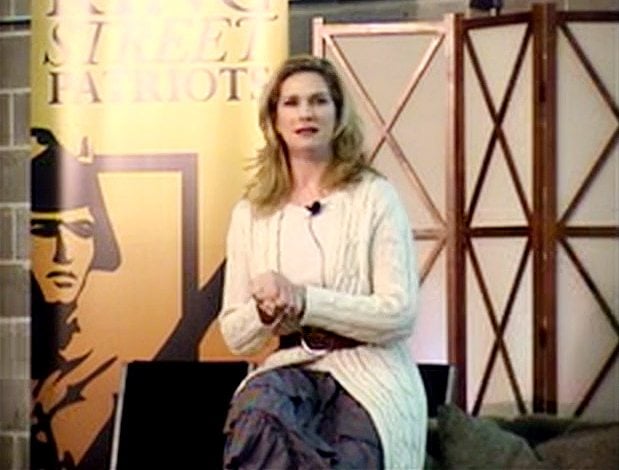 King Street Patriots to Get More Neighborly, More Partisan for 2014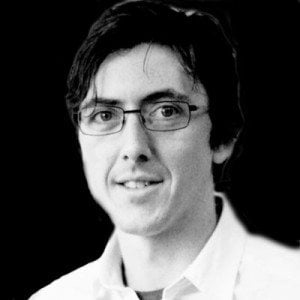 Houston's preeminent tea party group, King Street Patriots, and its spinoff True The Vote, had big plans for last November's election. After making a splash in the 2010 midterm elections by dispatching teams of suburban poll-watchers into inner-city Houston neighborhoods, they planned to significantly up the ante by organizing one million poll-watchers nationwide.
As former Observer-er Abby Rapoport reported for the American Prospect in October, True The Vote's actual poll-watcher force would fall far short of that milestone.
So here we are today, days after President Barack Obama's re-inauguration, and what do the Patriots have to say about it?
"Make no mistake, there was fraud." That's how Catherine Engelbrecht, who heads both groups, helped explain what happened at King Street's post-election recap earlier this month.
Conservative groups across the country are soul-searching and charting new courses after this election, and King Street Patriots and True The Vote are no different. As Engelbrecht stressed from the stage two weeks ago, that course runs back through Houston.
"People think, 'Oh, Texas is a red state.' Texas is not a red state, Texas is a purple state," Engelbrecht said. "If you don't think Harris County can, in the next election cycle, flop all of Texas—they can."
Yes, she said, Democrats have the advantage in voter outreach software—witness the Romney campaign's disastrous voter outreach program, Project Orca—but there's more to their apparent dominance. "They're out in the neighborhoods, and they're up in the hive mind," she said. "We've not as a party, as a movement, we've not been walking in people's lives."
So. Rather than simply repeat the one-off poll-watcher fiascos that have turned off so many Houston voters in minority neighborhoods like Kashmere Gardens, Moody Park and Sunnyside, King Street Patriots are playing the long game.
Engelbrecht introduced Matt Armstrong from the conservative outreach operation Political Gravity to explain:
"The election was won a year and a half or two years before it ever started. They were out living in these people's lives. I don't believe that liberals actually care about those people, I think they use them for power and for gain. We actually do care about people but, you know what, we're not out in the neighborhoods like they are. So they have no competition. We've got to get out and we've got to live in these people's lives—people you don't agree with and people you don't look like. And we've got to let em know we care about 'em, we've got to engage in things other than politics."
It's time, he said, to get a little warmer and a little fuzzier all around.
"I think we'd all agree that if we lose again in 2016, we probably are done," Armstrong said. "We've got to bring the best of the best together, drop the egos, drop the feuds among tea parties or 912's and we've got to work together. Because our enemy is not in this room. The enemy of liberty is progressive policies and those that advocate them."
Engelbrecht conceded the plan might sound a little out-there. "You sit back and think, 'Holy moly, they have lost their minds, talking to prostitutes and drug [dealers],'" she said, but she asked her fellow Patriots to trust her. "We're just gonna start helping in the community and it will turn things around."
To handle this new plan—itself a resuscitation of the group's dormant "Citizen Patriot Response," or CPR, program—King Street has tapped another friend of the program, anarchist-turned-tea-partier Brandon Darby. Darby explained his plans to "take a small area of Harris County, probably close by," and "begin to work with them, and get our communities…involved in their communities." He went on:
"I'm going to walk the streets and I'm gonna talk to 'em and I'm gonna ask, 'Who helps you? Who really helps and cares in this area?' And people are gonna tell me. And when we find those people who are actually helping, not receiving the dollars from the federal government, and trying to get people off that dependence, when we find em, I'm gonna ask you all to help me work with them.
"I'll do the walking, you don't need to walk with me," he cooed. All he'll need is support from the Patriots when the time comes. "There's probably some elderly lady taking care of her dying husband right now, whose yard is high. And we could cut that grass."
Who knows what you'll find! There's just no telling.
Well, except for one thing: Darby was quite sure they'll encounter a few of those scammers and layabouts who while away the hours sucking your tax dollars away. And what's he going to do then? "We would call out charlatans in the low-income communities and the black communities," he said. (Update Jan. 28: Darby called to make it clear he's not talking here about looking for individuals. The folks he's after are the ones running groups and institutions supposedly in the public interest, taking money and then doing nothing with it. "By no means am i going into black and Latino communities and looking for people on the dole," he says. "Usually the groups that get the most money to help people do the least to help people.")
He'll be the one to help King Street decide who's worthy of their help. "The people in the low income communities who actually help the prostitutes and the people who need their roof fixed," he said, "those people don't get any resources."
They also announced a new spinoff group to handle research for King Street, dubbed the Keystone Research Group. King Street's executive director Mark Antill took the stage to introduce this one.
"When True The Vote puts out a report that's enlightening to anyone, we get hammered because it's True The Vote," he explained. This way, he explained, voter roll research from "Keystone" won't be so easily ignored.
And still, Engelbrecht wasn't finished!
If you were a fan of True The Vote's the nonpartisan-ish poll-watcher training and voter roll checks as a 501(c)3 group, then you're sure to love the new True The Vote NOW, their new 501(c)4 outfit. "There is a bigger need for messaging that extends beyond what a (c)3 can say," Engelbrecht said. "The solution is to start a (c)4 that will give us a little more latitude in our messaging."
Just what that messaging will sound like, she left up to the imagination.