King Street Patriots Go National
The Houston tea party group has already trained poll watchers in 30 states for the 2012 elections.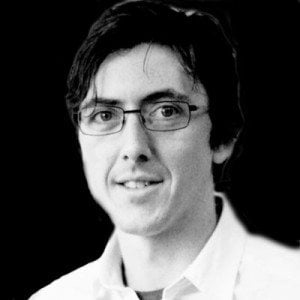 A version of this story ran in the January 2012 issue.
On Election Day 2010, a well-coordinated barnstorming tour of inner-city Houston polling places helped make King Street Patriots one of Texas' premier Tea Party groups. They called their campaign True the Vote. The group's 1,000 volunteer poll watchers, many of them dispatched to Democratic-leaning minority neighborhoods to scour for voter fraud, combined to send 800 complaints of improper voting to Harris County officials, who investigated a few but ended up taking no legal action.
While it generated little evidence of voter fraud, the King Street Patriots' effort did result in complaints about voter intimidation and breached ethics, a lawsuit from the Texas Democratic Party, and an investigation by the U.S. Department of Justice.
But that was just the warmup act. For Election Day 2012, the group is planning a nationwide poll-watching drive, with one million volunteers hell-bent on staring down all the supposedly fraudulent voters they can find.
At a late-November meeting in the group's new dark-gray, bunker-chic headquarters, founder Catherine Engelbrecht gave her loyalists an update on the cause. King Street Patriots have compiled an ever-growing database of voters across the country. She said the group has created an "exportable, comprehensive True the Vote model" they've spread to 30 states.
Volunteers from around the country can add their names to the King Street Patriots volunteer database, then get connected with other groups of aspiring poll watchers closer to home.
"True the Vote has a lot of brand recognition, but, you know, it also has a lot of baggage with all of the media smearing that goes on," Engelbrecht said. To keep that baggage from traveling beyond Harris County, local poll-watching groups are encouraged to train with True the Vote, but to come up with their own names. Some of these include Dallas County's "Red White and True Texans," "One Vote/True Vote" in Tennessee, and "Clean Up the Vote" in Nevada.
They're hoping to find volunteer coordinators in every county in every state, but, as in 2010, some polling places will get more attention than others. Vickie Pullen, who is coordinating the group's national efforts, told the Observer they're most interested "in those states where there have historically been problems with election integrity."
That kind of language has spurred the group's critics to say King Street Patriots' fraud complaints are not only overblown, but an attempt to intimidate minority voters. Such a massive roll-out of amped-up and largely Anglo outsiders challenging voters in minority neighborhoods, critics say, increases racial tensions.
At the November meeting, True the Vote trainer Alan Vera said he's well aware of that concern, which is why he stresses cool-headed professionalism to his trainees. "Your mission is the vote, not to start a fight," Vera said.
And then he compared Election Day to "a Vietnam firefight."
"Ultimately, the integrity of the election comes down to this," Vera said at the meeting. "In the wee hours of some November morning, patriot men and women get up before the rooster crows. They put on the armor of God's protection, they carry the shield of knowledge and discipline, the sword of truth. They drive to an area where they're probably not going to be welcomed, leaving their comfortable home and neighborhood behind. They come face to face with ignorance and evil, and they stare it down. They stare it down."
In 2010, the Patriots took their epic fight to Houston neighborhoods Moody Park and Sunnyside. This November, the whole country's in play.
True the Vote 2011 Recap from King Street Patriots on Vimeo.