Ted Cruz Takes A Victory Lap with the King Street Patriots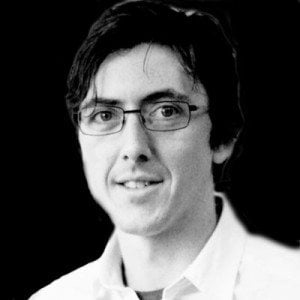 After Ted Cruz's turn on the national stage—the "filibuster," the shutdown, the flirtation with self-inflicted economic meltdown—the man has probably earned a little me-time. A little break from the arm-twisting and the name-calling, a chance to joke around with a few old friends.
Sometimes you want to go where everybody chants your name.
For Cruz on Monday night, that was King Street Patriots headquarters in Houston, home to Texas' preeminent bunch of red-blooded, freedom-loving and positively nonpartisan warriors for the old stars and stripes.
Before a standing-room crowd in King Street's warehouse, Cruz made a symbolic Texas homecoming—on a tour that continues Tuesday night at a tea party-sponsored "Thank You Ted Cruz" party in Arlington—to share the good word from the front line.
The King Street Patriots' founder, Catherine Engelbrecht, made sure Cruz left with a souvenir from the occasion: a copy of War and Peace signed by members of the crowd, which she suggested he use as ammunition for his next filibuster. The book, she joked, is "widely considered to be one of the nation's greatest works of fiction … like the Obamacare bill."
Michael Berry—the conservative Houston talk radio jock who once said he hoped someone blows up the Islamic community center at Ground Zero—had the honor of revving up the crowd before Cruz took the stage.
Berry fondly recalled Cruz's 21-hour stand against Obamacare as the night "when Ted Cruz captured the national imagination," proof that "one guy standing up can stop the status quo in its tracks."
King Street's warehouse, full of the folks who propelled Cruz's unlikely Senate win last year, incubated a rich new reality Monday night. Cruz became a triumphant everyman, someone any of us could be someday.
"Mark my words," Berry said, "there's another Ted Cruz waiting in the wings. There are more Ted Cruzes waiting in the wings."
But on Monday night, there was just one Ted Cruz.
He filed past the crowd in a blue coat and khakis, greeted by attorney general hopeful Ken Paxton, who stopped him for a photo op, and a fawning woman whose cries reached Cruz's mic: "You're my hero. … I just love you, I do. You speak for all of us, makes me proud of America. I love you."
The crowd chanted as he prepared to speak: "Thank you Ted! Thank you Ted!"
"I feel a little bit like I'm introducing Davy Crockett after the Alamo has fallen," Berry had said, but Cruz proved even livelier than that.
He claimed his victories on behalf of the grassroots, he lauded House Republicans for their bravery during the shutdown and he railed against "the disaster, the nightmare, the trainwreck that is Obamacare."
He drank from a bottle of water in mid-sentence, then broke off to have a little fun with the crowd.
"You know when Marco Rubio reached for a thing of water, they gave him endless grief," he said. The crowd cheered. Cruz drank again.
"It used to be in Washington, D.C., when they said you had a drinking problem it meant something different from this!" More raucous cheers for Cruz and his keen timing.
The admiration went both ways. Cruz singled out his biggest fans in the crowd, and reminded them all of "what we've accomplished in the last two months." Which is…?
"In the last 2 months we saw something extraordinary happen. We saw millions of Americans from across this country rise up and say we want to take our country back," Cruz said, referring to two million visitors to an Obamacare opt-out pledge site.
"Y'all melted down the phone lines on Capitol Hill, scared the living daylights out of Washington," he said. "And you know what, liberty is never safer than when politicians are terrified."
He credited the crowd with helping "Saturday Night Live" skewer the disastrous Healthcare.gov rollout, and for inspiring the Daily Show. "For those of us who haven't seen it, when [Health and Human Services Secretary] Katherine Sebelius went on Jon Stewart's show, he ripped her apart," Cruz said. "That's what happens when the grassroots get engaged."
Cruz closed by reflecting on why he's gone to such extremes: "So that one day we don't have to answer to our children and our children's children, 'What was it like when America was free?'"
Cruz cast himself on the front lines of a war over Obamacare today and the Bill of Rights tomorrow, and it would have sounded like more of a reach if Engelbrecht hadn't already gone there.
Before Cruz arrived, she worried we're witnessing "the managed decline of a once-great nation." What she suggested—but, mindful of her group's nonpartisan status, was careful not to say directly—is that Texas ought to elect a lot more of those Ted Cruzes waiting in the wings.
"I do not want to see my children's future sacrificed," she said, "because the guys that we elect aren't willing to put it all on the line."