Judge Lets Pro-Charter Group Remain in School Finance Suit
MALDEF hoped to shut out group arguing for more charters and tighter strings on school spending.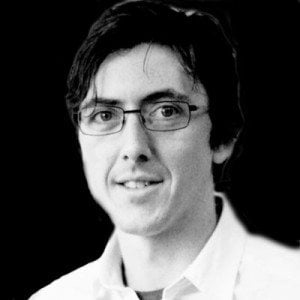 In an Austin courtroom Tuesday, District Judge John Dietz allowed a group of charter school advocates to remain part of the massive school finance suit against the state, rejecting a challenge from another group in the case.
It's the first time someone's been allowed into a school finance suit in Texas to argue for control over how well districts spend the money they get—all while opening a back-door challenge to the limit on charter schools in the state. The decision ensures that the October trial over school finance will feature a motley crew of lawyers arguing, sometimes, for more money, smarter distribution or lower property taxes, plus charter school and business groups who want tighter strings on the money and more corporate-inspired reforms.
Known as the "efficiency intervenors" for short, the group includes a handful of parents under the umbrella of a group called Texans for Real Efficiency in Education, backed by former House Public Education chair Kent Grusendorf, and joined by the Texas Association of Business. The group filed its much-anticipated fifth school finance suit back in February, arguing (a) that school districts should be less wasteful with their spending, and (b) that if we had more charter schools, models of smart spending that they are, the entire school system would be more efficient.
TREE had more details about their cause at their website, but now the site says it's been "suspended."
The first four suits, which had already been combined and set for an October trial, are all from school districts and parents arguing the state's school finance system is unfair and inadequate. That combined suit already includes more than two-thirds of the state's school districts, all of which would take issue with the suggestion that they run bloated, wasteful operations.
A sixth group, led by the Texas Charter School Association, also wants to scrap the charter school cap as a means to make Texas' school system more "efficient."
In court Tuesday, David Hinojosa, the lead attorney for the Mexican American Legal Defense and Educational Fund (MALDEF), which filed one of the initial suits, squared off against Craig Enoch, the former Texas Supreme Court justice leading TREE's legal team.
In the past, Enoch argued, justices have suggested there's a place in school finance litigation to discuss how smartly school districts are spending the money they get—that there's more to an effective school finance system than deciding how the money is raised and divvied up around the state. If school districts are the only ones involved in the case, he suggested, there'll be no incentive to look critically at how they spend.
"If one thing's clear through all of the Edgewood cases, it's been that money's not the only answer," Enoch said.
Judge Dietz, who also tried the last round of school finance suits eight years ago, nodded his head at that and offered a rare interruption: "Structural changes," he agreed.
Hinojosa argued, though, that TREE's arguments don't have a place in a constitutional challenge to the school finance system. Texas' cap on charter schools, and its policies about district spending are all questions for the Legislature, he argued, a distraction from an outside group with a separate agenda. In the past, he said, courts have avoided prescribing particular policies or laws—but that's exactly what the TREE group is asking for now.
"It's all about making public schools more like public charter schools," Hinojosa said. "That leaves us with a slippery slope. Where do these challenges end?"
After a quick break for the slapping of backs and shooting of the breeze among the two dozen lawyers gathered in the courtroom, Dietz read a written statement saying there was, indeed, a place for TREE to challenge the "qualitative efficiency" of the school finance system.
"This case is distinct of voucher intervenors in Edgewood IV, who asked the court to order the Legislature to implement a voucher system," Dietz said, referring to an attempt by school choice advocates to join the school finance suit in 1995. (It's a sign of the times that charter advocates have replaced the pro-voucher crowd making this argument today—even if vouchers are making a comeback.)
As for the Texas Association of Business' attempt to get in on the fun too, Dietz said, "The court can certainly concede that Texas parents and business owners are and will be injured by a public school system that fails to achieve a general diffusion of knowledge."
That simple goal, the "general diffusion of knowledge" the state constitution requires, is about all that unites these groups—the charters, the business folk, rich districts, poor districts, urban and rural, big and small—as they gear up for their October 22 trial. But they've got some wildly different ideas about how to get there.