Joe Straus and the House Moderates Could've Stopped the 'Show Me Your Papers' Bill
Who's to blame for Senate Bill 4? For my money, there is no better place to start than Speaker Joe Straus and the so-called moderates in the Texas House.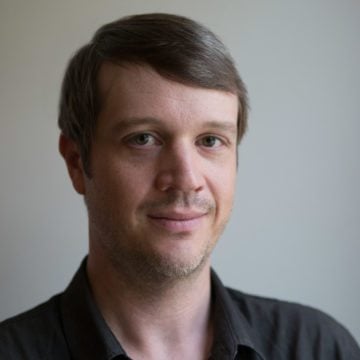 Many believed it wouldn't happen, but on Thursday, the Texas House passed legislation that in spirit and letter is awfully similar to SB 1070, the "show me your papers" law that properly branded Arizona an anti-Latino pariah. As Chris Hooks noted, the bill shatters a rough consensus that had held for at least a decade in Texas: Big business, moderate Republicans, immigration advocates and Democrats used to work together to fend off any legislative assaults on immigrants and even managed to pass forward-thinking laws like the Texas Dream Act, which guarantees in-state tuition for undocumented Texas high school graduates. There was also the small matter, for savvy GOP strategists, at least, that the Republican Party likely wouldn't be able to hold on to power if it pissed off too many Hispanics. The status quo was hardly immigrant-friendly — some construction sites are charnel houses, for one — but in terms of preserving the social and political peace, it worked well enough.
The center did not hold. The final vote Thursday on Senate Bill 4 was 94-53, with every single Republican voting "yes" and every single Democrat voting "no." And for those looking for whom to blame, for my money, there is no better place to start than Speaker Joe Straus and the so-called moderates in the Texas House.
If SB 4 were to be stopped, it wasn't going to be the governor. (Greg Abbott made "sanctuary cities" an actual legislative emergency, and, oh, did he mention again today that his wife is Hispanic?) It wasn't going to be the Senate. (There are no moderates left in Dan Patrick's hostage chamber.) It wasn't going to be the Freedom Caucus in the House. (They've been itching to repeal the Dream Act and attack "sanctuary cities" for at least four sessions.) The Democrats are universally, vehemently against SB 4 and spent much of the last 24 hours making personal, emotional and often tearful pleas to the Republican majority not to pass SB 4, or at least to tone it down.
Who does that leave? It leaves supposed moderates like Jason Villalba, the chummy Dallas rep who takes pride in being a punching bag for both left and right. Villalba was one of only two Republicans to vote for an amendment that would've prohibited police from interrogating children about their immigration status. He also voted against an amendment from tea partier Matt Schaefer that aligned the House version with the Senate version by allowing police to question people about their status during detentions, such as traffic stops, and not just arrests. Yet, in the end, he voted in lock-step with his party and on Twitter attempted to blame the whole thing on the Democrats.
You had a chance to keep the @RepMattSchaefer amendment off and you said no. This is 100% on D's #TxLege https://t.co/ey3m5jeTH8

— Jason Villalba (@JasonVillalba) April 27, 2017
It leaves urbane Sarah Davis, who represents an affluent part of Houston with lots of professionals who are generally pro-choice and OK with gay people. Notably, Davis is the only Republican in the Legislature who voted against the state's sweeping anti-abortion law in 2013 and was the first to endorse same-sex marriage.
It leaves Byron Cook, the perpetually weary chairman of the House State Affairs Committee, who has been pilloried by oil-money pressure group Empower Texans for letting "sanctuary cities" bills die in his committee in previous sessions. Last night, Cook was one of the few Republicans to register even a hint of dissent to the harsh version of the sanctuary cities legislation that was being cooked up on the House floor. On the Schaefer amendment, Cook reminded his colleagues that Abbott had said that deputizing police as immigration agents was needed to keep "dangerous criminals off the streets." The Schaefer amendment went beyond that, he suggested. "You can be for sanctuary cities and be against this amendment."

Cook voted for Senate Bill 4, even though it contained the toxic Schaefer amendment.
It leaves Todd Hunter, a close Straus lieutenant who represents a Corpus Christi-area district that is 46 percent Hispanic, one of the most Latino-dominated of any GOP-held state House district in Texas. Hunter is the chairman of the House Calendars Committee, which is a chokepoint for legislation and is often where unwanted bills are given a quiet death.
Finally, it leaves genteel Joe Straus, sometimes-hero to centrist and progressive Texans weary of Dan Patrick and Greg Abbott's antics. The speaker of the House and his leadership team are ultimately responsible for SB 4, particularly the draconian version that emerged after last night's 16-hour debate. Straus is thought to be the guardian of the business-friendly, pragmatic middle in Texas, but in this case he proved himself incapable, or unwilling, of keeping the hellhounds at bay. In March, Straus was praised for saying he thought the bathroom bill was "manufactured" and that he was personally opposed. Less noticed was that he said a "sanctuary city bill of some sort will pass" the Legislature.
It's hard to imagine that a big chunk of the House Republicans — Team Straus — wanted to take a vote on a bill that is considered racist on its face by much of the state and is opposed by almost every big-city sheriff and police chief. But they did. Straus let it happen. He and his team could've kept the bill bottled up in committee, as happened in previous sessions. They could've let the clock run out. Or they could've passed something symbolic. After all, even Charlie Geren, the House sponsor of SB 4, readily admits "sanctuary cities" don't exist in Texas. Of course, this might have come at a political cost: Straus serves at the mercy of the members of the House. Perhaps he would've been deposed. Perhaps that would be too much to ask.
As Representative Rafael Anchia, one of the most eloquent Democratic voices against SB 4, noted Thursday morning, six different judicial opinions have found that the House intentionally discriminated against racial minorities, including in recent cases involving the drawing of congressional districts and Texas' extreme voter ID law. Anchia didn't name Straus, but he noted, "It's the record of the House leadership."
Straus seems like a nice man, but his House is filled with hate.