It's a Banner Day for Texas Environmentalists
Cement kilns go down; ExxonMobil sued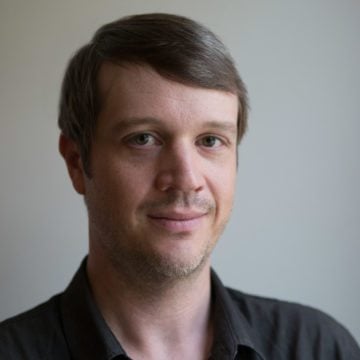 Today has certainly been a banner day for Texas environmentalists.
First, we learn that one of the Metroplex's biggest polluters, TXI, is shutting down four of its five cement kilns and will stop burning hazardous waste. The announcement appears to bring to a close one of the longest-running clean-air battles in Texas. Downwinders at Risk, the spunky grassroots group that's been fighting the cement kilns for 21 years, sounded a jubilant note and reflected on a long, strange trip.
Although sheer determination has produced a patina of respectable clean air advocates whose allies include local governments, elected officials and now the EPA, old-timers have no difficulty recalling how they were treated when they started.

Throughout the 1990's, the group was reviled by TXI, who brought in public relations consultants to counter inroads Downwinders was making in communities outside of the company's direct economic sphere of influence.

Downwinders board member Becky Bornhorst was a stay at home DeSoto mom who led a fight in 1996 to have the Texas PTA pass a resolution opposing cement kiln incineration. "We were called hysterical housewives for suggesting that breathing hazardous waste might harm the health of our children."

She described how TXI had recruited someone in a Big Bird costume to show up at the PTA convention that year and pass out brochures promoting the company's waste burning. "Because the Rogers Family that owned TXI had given millions to PBS, I guess they thought they owned the rights to the character. We literally had Big Bird lobbying against us."

"We could write a novel," said Pope, who was shunned by many of her former Midlothian friends and acquaintances once she took a stand against the cement companies. "So many battles. So many efforts that you thought would give you some results but instead only broke your heart. So many characters. So much time. But I'm not thinking about any of that right now. I'm feeling pretty good right now."
Sometimes we forget this … but it's true.
Second, two environmental groups take on big, bad ExxonMobil. Environment Texas and Sierra Club announce their intention to sue the oil giant for releasing 10 million pounds of dangerous chemicals from its Baytown refinery, allegedly in violation of the Clean Air Act. Using Exxon's self-reported data, the groups discovered that since November 20004 the refinery has released enormous amounts of pollutants during so-called "upset" emissions:
•       3.5 million pounds of sulfur dioxide;
•       2 million pounds of volatile organic compounds (VOCs);
•       6 million pounds of carbon monoxide;
•       275,000 pounds of nitrogen oxides;
•       35,000 pounds of benzene and 60,000 pounds of 1,3-butadiene.
While the groups are suing Exxon, the announcement also puts the state of Texas in the crosshairs. EPA has told the Texas Commission on Environmental Quality to abandon its "flexible" permit program, a system of regulating air pollution from major industrial facilities unique to Texas. EPA and environmentalists contend that the program is unenforceable and gives polluters a pass on controlling their emissions.
"Exxon has had the benefit of running the country's largest oil refinery under air pollution rules so weak they wouldn't be allowed in any other state," explained Neil Carman, Clean Air Program Director for Sierra Club's Lone Star Chapter, in a press release today.  "Yet the Baytown refinery has still released more excess pollutants – above and beyond its flexible permit limits – than any other Texas refinery we've looked at, including BP's."
As I've written previously, the flex permit program is also wracked with secrecy. Whole sections of Exxon's permit for the Baytown refinery are redacted, making it next to impossible to know exactly what is and isn't allowed.