Is the 'Fracking' Disclosure Bill Any Good?
Environmentalists give mixed review to legislation that requires some disclosure of chemicals used in 'fracking' of oil and gas.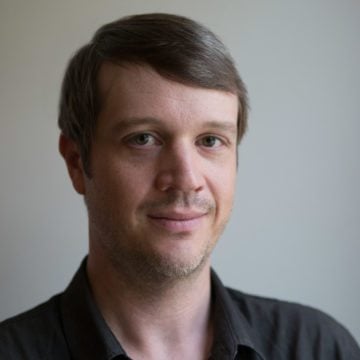 Bowing to growing pressure from concerned citizens and the EPA, the House tentatively passed legislation today that requires some public disclosure of the chemicals used in the controversial practice of 'fracking' of natural gas and oil wells. The bill sailed through the House with only nominal opposition. No one even asked for a vote on the record.
"Even though there have been no cases of the process causing groundwater contamination in Texas the public has stated clearly that they want to know what chemicals are being used in the hydraulic fracturing process," said Rep. Jim Keffer (R-Eastland), the author of House Bill 3328.
Though the bill was watered down somewhat from its original form, it's still arguably one of the broadest laws of its kind. House Bill 3328 requires companies to disclose the concentration and volume of each hazardous chemical ingredient regulated by OSHA. The information would be available at FracFocus.org, a website run by the Ground Water Protection Council and the Interstate Oil and Gas Compact Commission.
An amendment tacked onto the bill by Rep. Tan Parker (R-Flower Mound) allows the frackers to provide less information on non-regulated chemicals. The bill also exempts chemicals protected by "trade secrets," although folks living near wells can challenge that designation with the Attorney General. Perhaps most significant: All current wells are exempted from the disclosure requirements.
Given the holes in the law, environmental groups are giving the legislation mixed reviews.
"It's an improvement over present law, which is nothing" said Cyrus Reed, of the Lone Star Chapter of the Sierra Club. But he said it falls short of a "model law" desperately needed as fracking woes spread.
Some activists on the frontlines are even more critical. Sharon Wilson, who keeps a popular drilling reform blog, writes that HB 3328 is "now so watered down that no one but industry will mistake it for setting any kind of national precedent."
After the vote, Keffer, whose district in the Barnett Shale is an epicenter of fracking wells, told me that only a "balanced" approach could have made it through this Legislature. He attributed its easy passage to months of work among environmental groups and industry.
"The operators want it," Keffer said. "They understand the public frustration in this. They understand the liability."
Although the frackers still claim that there are no confirmed cases of fracturing fluids contaminating groundwater, a published Duke University study released a few days ago may change things. The researchers linked methane contamination in drinking-water wells in Pennsylvania to nearby natural gas fracking.
Next up: A hearing on a similar Senate bill tomorrow morning in Senate Natural Resources.