House Goes Big Against School Vouchers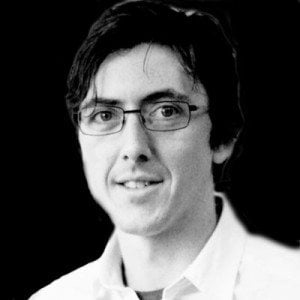 House Speaker Joe Straus has made it clear that his chamber won't be passing any school voucher bills this session.
But just to be sure, Rep. Abel Herrero figured he'd seal the deal. He attached an amendment to the budget this afternoon guaranteeing Texas can't spend public money on private schools.
As Herrero took the mic to explain his amendment, there wasn't much to suggest it would start one of the day's biggest fights. This was a simple proposal, Herrero said: "You cannot direct public funds for the use of school vouchers."
Rep. John Otto, who was controlling the debate on education spending from the front mic, said he wouldn't take a position on this one. "Vote your district," he told lawmakers.
The meaning soon began to sink in. Power-walking back to his desk, Rep. Kenneth Sheets summed up what many Republicans were probably thinking at that moment: "I hate this amendment," he said to no one in particular.
The Senate's new education committee chair Dan Patrick (R-Houston) has promised his chamber would be friendly to vouchers this session, just one piece of his ambitious school choice agenda.
In the House, though, the dynamic seems about the same as it was in 2007, when school vouchers were last seriously debated, and shot down by a coalition of Democrats and rural Republicans. Neither Straus nor any other House leader has suggested voucher proposals would get too far the Lower Chamber. They may not even get a floor vote.
So Herrero's amendment this afternoon was a rare opportunity to let pro-voucher conservatives let their tea party flags fly—and make some other Republicans squirm a little. Caught between their hometown school community on one side, and conservative purity tests on the other, voting either way was a lose-lose for some Republicans.
A huddle of hard-line conservatives gathered around the back microphone, pressing Herrero on his amendment. One member called his amendment "a back-door way of cutting off school choice." Herrero assured the House only vouchers—not charter schools or transfers between districts—would be barred.
After Herrero said he sends his own children to private schools, Rep. Debbie Riddle (R-Tomball) told him she was "surprised" that he didn't want low-income students to get the same opportunities his kids would have.
Freshman Rep. Scott Turner (R-Frisco) took his turn next. "If the focus is the children," he said, and not "the institution of education," Turner said the right thing to do is let parents choose a private school for their kids. He asked Herrero how the Democrat would propose to help "children trapped in failing school." Better funding for their schools, Herrero suggested.
"What we're doing now is not working," Turner said, raising his voice. "Even if we fully fund it, it's not going to bring us the results that we want."
As time ran out for the debate, lawmakers began hollering for a vote—and it wasn't even close. Herrero's amendment passed by a 103-43 margin, a cold splash of reality for tea party Republicans and other voucher-backers. The vote seemed to kill vouchers this session. The only faint hope for voucher supporters is that Dan Patrick might deliver them a miracle.