High-tech campaigns and old-school bullying
Illegal tactics appear to be seeping into electioneering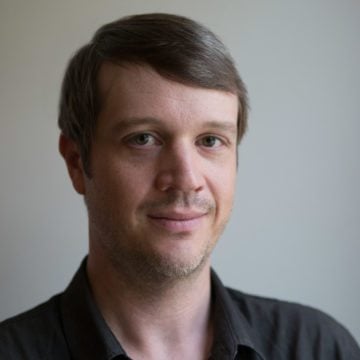 Voting is sacred but politics can be profane. And so Election Day opens, as it often does, with allegations of electoral funny business swirling in the air.
High-stakes elections can bring out both the best and the worst in people, so we're going to be paying extra-close attention to any reports of irregularities at the polls today. Michael May will be visiting polling places in Travis County while our correspondents in Houston and Dallas will be keeping their eyes open in those cities. With 8,400 voting precincts in Texas, we need your help too. Please let us know of any problems you encounter in your community. Impossibly long lines, electronic voting machine malfunctions, incompetent poll workers, voter intimidation – we want to hear about it.
If you're just now tuning in, Harris County – a key battleground – has been beset by a string of election problems. In August, a mysterious fire destroyed the county's electronic voting machines, leaving officials just a couple months to cobble together a voting system from scratch.
And as far back as May, a tea party group called the King Street Patriots has been alleging massive voter fraud in Houston.
The evidence of actual fraud they presented was flimsier than wet toilet paper but nonetheless received considerable national attention. As Dave Mann wrote: "This isn't about voter fraud. This appears to be an effort to keep people off the voter rolls."
King Street Patriots and their affiliated "True the Vote" project have been dogged by reports that poll-watchers they trained have been intimidating voters in largely minority areas of Houston. Democrats accuse the group of illegally trying to suppress Democratic-leaning black and Latino voters.
Citizen poll-watchers are allowed into polling places but are restricted in what they can say and do. For example, they can't speak to voters or even communicate non-verbally. Nor can they target voters based on race. Reports of poll-watchers connected with King Street Patriots harassing and bothering minority voters continue to circulate. At least 55 complaints have been filed in Harris County alleging intimidation and other irregularities – an unusually high number.
Both the sides called on the U.S. Department of Justice to monitor elections—Democrats alleged widespread intimidation in minority areas while True the Vote said poll watchers are getting harassed. The feds are deploying federal personnel to Harris County, as well as monitoring elections in Dallas and Travis County. As the Observer's Abby Rapoportreported from Houston last week:
The Justice Department's focus on preventing racial discrimination will be new—so far, the Harris County Attorney's office has largely reiterated state law and emphasized concrete prohibitions, like forbidding cell phones. The federal laws are expansive when it comes to voter intimidation and discrimination, however, and if the federal officials deem it necessary, they can require polling places to stay open later or implement new practices for the next cycles, among other options.
Meanwhile, True the Vote is pledging to unleash 1,000 poll-watchers across the state today. The Texas Democratic Party sent out an email yesterday stating that it had "confirmed that Tea Party poll watcher trainings for Election Day have been recently held in Harris, Dallas, Travis, Tarrant, Fort Bend, Williamson, McLennan, Montgomery, El Paso and Bexar counties."
For its part, the Texas Democratic Party is calling on Democrats to volunteer to enlist as poll observers too, which may serve to either quell tensions or further stir them up.Oh, and the New Black Panthers say they'll be out in force too.