Gridiron Profiling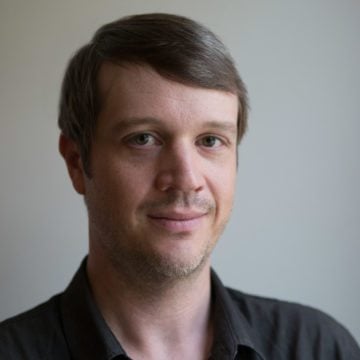 The North Central Texas Fusion Center, a regional counterterror system owned by Collin County's Homeland Security Department, appears intent on making intelligence stupid. In a secret "threat assessment" prepared for the Fort Worth Police Department's Intelligence Division in December 2008, the center urged law enforcement officers to monitor people of "Middle Eastern appearance" at a college football bowl game in Fort Worth that month.
A portion of the threat assessment—stamped "Law Enforcement Sensitive" and part of a PowerPoint presentation—was inadvertently sent to the Observer as part of a broader open-records request. "Although the North Central Texas Fusion System analysis has found no specific intelligence to indicate any threats to the Bell Helicopter Armed Forces Bowl game," the assessment states, "law enforcement officers should be on the lookout for suspicious individuals, especially those of Middle Eastern appearance."
Mike German, a former FBI agent now with the ACLU, calls it a "horribly offensive and unconstitutional" invitation to racial profiling.
The document also warns that soccer teams from Mexico playing in the area "may be accompanied by Gulf Cartel members" and advises that "individuals motivated by anti-war or anti-defense industry issues may take advantage of the high-profile event."
Another memo obtained by the Observer details a threat assessment for Pizza Hut Park, a 21,000-seat sports and entertainment stadium in Frisco. The report was written by Bob Johnson, the architect and operator of the fusion center, and son of U.S. Rep. Sam Johnson, a Plano Republican. It reads in part: "Foreign soccer teams from all over the world play at Pizza Hut Park. They can bring their local gang and political issues with them." As an example, Johnson asserts that because Clube Athletico Paranaense, a Brazilian football team, has players from Columbia, it "may bring violence from terrorist groups (FARC) and drug cartels from Columbia … ." (The country's name is Colombia.)
Scary stuff. But Johnson based his analysis largely on "various queries of the Internet," he writes. He quotes from Wikipedia, a blog, and various newspapers and radio outlets, assigning each one a "credibility score" based on an evaluation of media bias drawn from EyeOnThePost.org, a Web site that accuses The Washington Post of having an anti-Israel slant.
"It's absolutely ridiculous that this is being disseminated as intelligence," German says. "It's no wonder that our intelligence is so dysfunctional. Somebody is reading a couple newspaper articles and then making these sweeping assumptions."
It's not the first time the center—one of 72 that have opened across the nation since 9/11—has courted controversy. Last February, as the Observer reported, Johnson sent a memo to more than 2,000 individuals (mostly law-enforcement personnel) stating that it was "imperative for law enforcement officers to report" the activities of local peace organizations and Muslim civil-rights groups.