Abbott's Pre-K 'Gold Standard' is Showing Some Rust
On the campaign trail, Greg Abbott pledged an extra $1,500 a year for each pre-K student. But schools will actually see just $367 per child.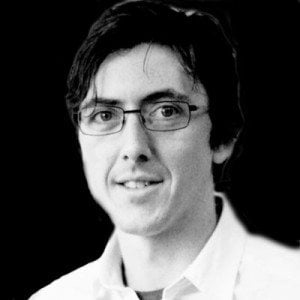 Back when he was trying to convince voters what a dream his governorship would be, Greg Abbott pledged a great build-up of public pre-K education in Texas. Pointing to research that showed a quality pre-K had "very real benefits over time," he proposed "an additional $1,500 allotment per eligible four-year-old per year" for schools committed to "gold standard, high quality" pre-K. True to his word, in February 2015 Abbott made it his first emergency charge for the Legislature.
For a time, early education looked like something Texas' GOP leadership was willing to seriously invest in — a public policy unicorn.
The magic didn't last. Representative Dan Huberty's House Bill 4, which bore Abbott's stamp of approval, allotted $118 million in one-time grants to schools that met new standards and reported a few details about their programs to the state. The program did not expand the state's pre-K funding to new students, or fund full-day programs to accommodate working parents. The bill wouldn't even make up for the $208 million in pre-K grants the Legislature axed in 2011.
Still, Abbott heralded the program as a game-changer.
"The time has come for the state of Texas to become No. 1 in the nation for education," Abbott said as he signed the bill.
On July 5, Education Commissioner Mike Morath announced that 578 lucky school districts will share the money at an equal per-student rate. With so many districts on the list — including nine of the state's 10 largest — that works out to $734 per student. Morath said districts will get half of that money now, for the 2015-2016 school year, and the other half this fall for the coming year.
In other words, to reach that "gold standard" Abbott promised, and make Texas "No. 1 in the nation," Texas will spend an extra $367 per student per year — $1,133 less than Abbott once pledged.
It's an amount so meager that Abbott's own alma mater, Duncanville ISD, simply turned it down. A spokeswoman said it amounted to "diminishing returns." Twenty more districts also backed out when they saw the size of the state's check, according to TEA data.
"It will be a challenge for school districts to turn these relatively small grants into sustained improvements in program quality and student performance," said Stephanie Rubin, CEO of Texans Care for Children, in a statement.
But Jason Sabo, a policy strategist who works on early education, told the Observer that the money is far less important than the new reporting, which will offer a never-before-seen look at how many kids are in each pre-K class, and what curriculum and evaluations they use.
According to the National Institute for Early Education Research (NIEER), in 2015 Texas was the only state in 2015 with no limit on either class size or teacher-to-student ratio. "It's the Wild West," says Sabo. He predicts that once parents can compare their pre-K class size to others around the state, they'll demand the kind of money schools need to make real improvements.
Princeton ISD, in Collin County, is another of the districts that was awarded a grant but backed out. Superintendent Phillip Anthony told the Observer he did so because the law requires a maximum ratio of 11 kids per teacher for districts that take the money, which would mean doubling the district's pre-K teachers. Anthony said he could do it, but only by scaling back from a full- to half-day program. "By taking the grant and meeting the requirements, I would lose money," he said. "It's a sort of 'no good deed goes unpunished' kind of thing."