Following Abbott's Lead, House Members Propose Pre-K Grants
$100 million program would stop short of funding full-day pre-kindergarten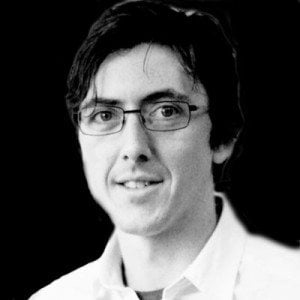 There's widespread support around the Capitol for more state spending on pre-kindergarten programs, and much less agreement about how to do it.
State Reps. Eric Johnson (D-Dallas) and Marsha Farney (R-Georgetown) have proposed a $300-million-a-year plan to fund full-day pre-K for some children in districts that agree to meet new quality standards. Meanwhile, state Sen. Judith Zaffirini (D-Laredo) has introduced a more ambitious plan: universal, full-day pre-K for all 4-year-olds in the state.
On the campaign trail last year, Gov. Greg Abbott also proposed more pre-K spending, but more cautiously. Rather than a blanket pre-K expansion, Abbott suggested rewarding districts with $1,500 per student if they meet new standards for program quality.
That's the plan outlined in House Bill 4, filed today by state Rep. Dan Huberty (R-Houston). The bill creates a framework for defining the "high quality prekindergarten programs" eligible for extra state funding, but remains vague on how much each school district would get and how their programs would be evaluated. Under HB 4, those decisions would all be left up to the education commissioner.
Huberty formally unveiled his bill at a press conference Thursday morning. Flanked by House budget and education leaders, he said the House budget would include $100 million for the new pre-K program, the Texas Tribune reported. In a statement today, Huberty said many districts would qualify for the extra money with programs they already have in place. The bill, he said, would provide "up to" $1,500 per student on top of the $3,650 the state funds today.
That isn't nearly enough to cover the cost of full-day pre-K, so the bill falls short of what many early education advocates have recently favored. In a statement Thursday afternoon, Rep. Johnson said that high-quality pre-K "is by definition full-day prekindergarten."
He and Farney will now have to fight to win House members over to a plan that's more ambitious, and three times as expensive, as the governor's preferred pre-K plan. Johnson's office offered a reminder of the advocacy groups and civic leaders around the state that support a full-day program like the one in his bill.
David Anthony, CEO of Raise Your Hand Texas and a former superintendent of Cypress-Fairbanks ISD, says HB 4 includes some important elements—encouraging districts to use the state pre-K standards, and rewarding districts for using qualified teachers—but the bill is a missed opportunity if it doesn't fund full-day learning.
"Our research shows students achieve the greatest gains when enrolled in high-quality, full-day pre-K," Anthony says, with an emphasis on "full-day." "We have seen first-hand in the research and talking with teachers that they can accomplish so much more in a full-day program than with the half-day."
Full-day programs tend to fit better around working parents' schedules. The state doesn't track how each school district's pre-K programs run, but a recent survey by the nonprofit Children At Risk found that 47 percent of Texas districts are paying to offer full-day programs beyond what the state covers.
Anthony says he's worried districts that already fund their full-day programs will be temporarily satisfied with a little extra money from the state. That could relieve the pressure that's been building lately to create a strong full-day system. "Our concern is they're gonna see $1,500—that's better than what they've been getting—and thinking that maybe there's no need for further conversation."
Until a few years ago, the Legislature offered more than $200 million in grants to help districts expand their pre-K programs. But that money was cut along with more than $5 billion in other education funding in 2011.
Compared to the old program, says Center for Public Policy Priorities analyst Chandra Villanueva, Huberty's $100 million plan doesn't look so exciting.
"Right now it looks like the governor's proposal [as written in HB 4] is basically recreating a similar grant program," she says. "This program just isn't going far enough and meeting the needs that we really have."
Villanueva, like many other early education advocates, says the Legislature should fund any pre-K expansion through the same funding formulas it uses to pay for K-12 education. Grant programs like the one cut in 2011, or the one proposed under HB 4, are much more susceptible to cuts from one session to the next.
Funding pre-K through the formulas, she says, would also help ensure students get more equal funding. HB 4, on the other hand, could reward wealthy districts that already have the money to meet new requirements for, say, class size or teacher qualifications.
"The governor's bill that's outside the formulas, it's really increasing inequity in the system," Villanueva says. "I think we need a systemic approach to dealing with pre-K, and increase the equity in the system."