Grand Prairie ISD Sells Parents on 'Choice' Beyond Charters
One cash-strapped district seeks salvation in the language of school reform.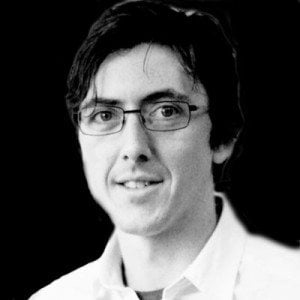 At Grand Prairie ISD headquarters today, administrators are prepping for an overnight occupation, clearing room in the parking lot for at least a few die-hard parents who'll show up tonight and brave the cold to be first in line by 8 a.m. Friday.
That's when the district throws open its doors and starts accepting applications for next year's "programs of choice" in sports medicine, cosmetology and other enticing specialties. There's a fifth-grade program focused on the STEM (that's science, technology, engineering, and math) concentration that's in such high demand today, and another in culinary arts.
Many of the parents in line will have already been through last weekend's "GPISD Experience" open house, where parents were invited to "Experience the power of choice in GPISD." That's usually the sort of deal school reformers offer to coax parents away from traditional schools they try to paint as outmoded and clunky. Now, Grand Prairie hopes to turn the tables and use the promise of "choice" to reel parents in from private schools, charters, and even traditional public schools nearby.
The district passed out 2,000 applications to its new specialized programs on Saturday, according to district spokesman Sam Buchmeyer. They even mailed out postcards to parents outside their usual enrollment boundaries.
That marketing campaign aimed at parents outside GPISD won them a little free press early this month, when one of their mailers reached the Dallas Observer's Robert Wilonsky at home, inviting his family to leave Dallas ISD for greener pastures to the west.
"GPISD is an open enrollment district," the postcard read. "You don't have to live in Grand Prairie to choose GPISD!"
Buchmeyer told Wilonsky the "choice" programs were growing this year because they'd had had such a good reception for the district's first experiment last year at Garner Fine Arts Academy. The school's sagging enrollment put it on the verge of being shut down, so parents came up with the idea of rebranding and marketing the school to help lure new kids. Now Buchmeyer says he's heard of parents in McKinney commuting an hour each way to bring their kids to Garner.
"The game has changed for public schools," Buchmeyer told the Observer. "Before you didn't say words like 'marketing' a district."
Today in Grand Prairie, that's exactly what you do, Buchmeyer told me on the phone. Charters have, of course, been playing the PR game for years, so all they're doing is leveling the scales. "Our main competition that we see right now is from those private and charter schools, because they've been doing this overt marketing for years now," he said.
Of course, smooth P.R. isn't the same as good instruction, and it can be dangerous when it drowns out more even-handed measures of a school's quality. Commenters on the Observer story were quick to allege it's all just a scam to help fill the schools and shore up the district's finances. They said the district was overselling its product.
The district was rated "acceptable" each of the last eight years, apart from a one-year climb to "recognized" in 2010. As they expand, Buchmeyer said they'll continue marketing to the district's strong points, and areas, like STEM programs, with the most demand.
The "choice" campaign at Garner Elementary did start with money troubles. "We knew that things were going to get dire. Not only for us but for districts all over the state," he said. "As these budgets are getting tighter and tighter, [some districts] want to lop off programs. We didn't want to go down that road."
Instead, beginning with Garner Fine Arts academy, they're rebranding schools to highlight their strengths. With a new name, and a new focus developed by fine arts faculty and curriculum directors, Garner went from around 300 students to more than 500 this year.
"The academic rigor stays the same. They just add this other emphasis," Buchmeyer said. Not that a school whose mascot is a red, white and blue "All Star" needs an ego boost, but the state rated Garner "exemplary" in its first year as a fine arts academy.
They're like magnet schools in many ways, but some of Grand Prairie's "schools of choice" automatically enroll neighborhood kids first, then fill remaining spots with outsiders in the order they apply. "We're trying to take care of our Grand Prairie kids first," he says. Between 50 and 55 students from outside Grand Prairie are enrolled at Garner today, he said.
"It may be such that parents are not aware of what we're doing, maybe they've seen stories in the media," he said—all that gloom and doom about the budgets. This way, parents can get excited about traditional public schools. Choice won't have to mean leaving the local ISD.
Unless they don't already live in Grand Prairie, of course.
"We're not encouraging anybody to just up and leave their current districts," Buchmeyer says. "If they're happy with their school and their district that's fantastic."
But they did send out those mailers.
Even if it's a rare arrangement today, Texas Education Agency spokesperson Debbie Ratcliffe said any district can accept students from other districts if they like.
If a student leaves, say, Dallas ISD, and enrolls in Grand Prairie, DISD would lose funding at its per-student rate, and the state would boost GPISD's funding for that student, at its per-student rate.
"If we've got empty seats, we're not getting the state funding for those empty seats. It actually benefits our taxpayers if we put [more] kids in." The scale is too small to register much across the system, but if it's good news for Grand Prairie, it's probably not great news for public schools losing kids to the suburb next door.
Ultimately, Buchmeyer hopes he can sell the point that it's a good arrangement for students.
An earlier version of this story misstated the financial implications of a student transferring between districts. Districts would not split the funding for a student who transferred from one to the other.