Funding for State Water Plan Derailed in the House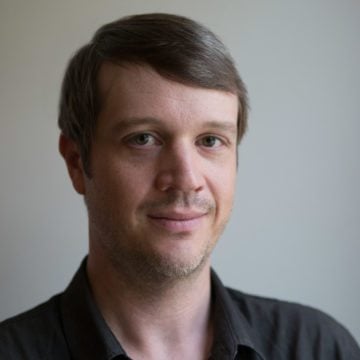 Above: State Rep. Allan Ritter (R-Nederland)
While rain slicked the streets of Austin, lawmakers heatedly debated legislation that would use $2 billion from the state's Rainy Day Fund to pay for the state water plan, an increasingly urgent issue for lawmakers. But, after hours of stop-and-go debate, a procedural error derailed the legislation.
The bill's author, state Rep. Allan Ritter, a Republican from rainy Southeast Texas, said House Bill 11 was "doorknob dead."
House Democrats, who organized a point of order to kill the bill, said they resorted to that parliamentary tactic only because their demands to put more into Texas' schools, and fully undo the cuts from 2011, were going unheeded. Rep. Sylvester Turner (D-Houston) said they'd like to see the House pass a 2-2-2 plan: $2 billion for roads, $2 billion for water and $2 billion more for public schools, all paid out of the Rainy Day Fund.
Texas Monthly's Paul Burka described the Democrats' dilemma:
This is also the last point in the session when the Democrats will have any leverage. The moment the gavel falls to certify the final passage of HB 11, the Democrats will lose whatever power they have.
House Bill 11 also faced challenges from the House's tea party faction, which has been itching for a fight all session. To appease the brawlers, the House GOP caucus chair Rep. Brandon Creighton (R-Conroe) presented what one lawmaker called a "nuclear bomb": an amendment stipulating that if the bill didn't get a vote of two-thirds of the House, then it would be funded out of general revenue by imposing a $2 billion across-the-board cut. In other words, Creighton would force lawmakers to choose between water and everything else in the state budget.
The proposal, said Turner, puts "water first and everything else is second. By definition your amendment has picked a winner and everyone else stands to lose."
Creighton's rejoinder was that everyone would suffer from not funding the water plan. "Whoever is impacted by small reductions in the budget will benefit for years from this move," he said.
But before the amendment came to a vote, the point of order killed the bill.
It's unclear how the House gets the water plan funded now. Any transfer from the Rainy Day Fund, as is preferred by Gov. Perry and other top Republicans, would require a two-thirds vote. The Senate passed a proposed constitutional amendment last week pulling a total of $5.7 billion from the Rainy Day Fund, including $2 billion for water. However, Ritter said that legislation "has a snowball's chance" in the House.
Ritter and the Democrats pointed to another bill sitting in committee, House Bill 19, which spreads $3.7 billion from the Rainy Day Fund to water and roads.
Without 100 votes, something will have to give to fund the state water plan.