Forced to Go CSCOPE-Free, Rural Districts Want Out of State Accountability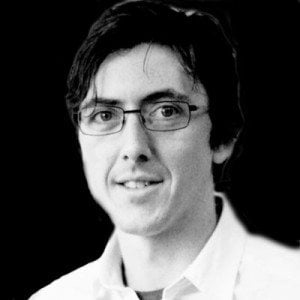 In the weeks since Senate Education chair Dan Patrick proudly announced that "the era of CSCOPE lesson plans has come to an end," defenders and apologists for the state-backed curriculum management system—and tea party bugaboo—have been on a tear, complaining that this political grandstanding will only make life harder for teachers.
State Board of Education member Thomas Ratliff (R-Mount Pleasant) called it a "21st century book burning," and the Texas Tribune reported earlier this month that small, rural districts are at a loss for how to replace all these lessons in just a couple months. That story mentioned a coalition of rural districts that might either seek an injunction against the state to keep access to the CSCOPE lessons, or waivers from the state's accountability system. Small districts, the reasoning goes, can't be held responsible for their struggles after losing such a major classroom resource with so little notice.
Hutto ISD, a district of almost 5,700 students northeast of Austin, became one of the first to seek a waiver, in a letter sent to Education Commissioner Michael Williams on Thursday. "It is impossible for Hutto ISD to create K-12 core curriculum documents in 2.5 months," Superintendent Douglas Killian writes. "Replacing this curriculum will far exceed the funds we have available."
Hutto officials don't sound madly in love with CSCOPE's lessons—but they don't like having to scramble to replace them in such a hurry. "Our teachers are not bound to CSCOPE. They are bound to our curriculum," assistant superintendent Steve Snell told his school board this week, quoted in the Hutto News. "The problem is when you pull all of them at once, it becomes very difficult to replace those."
Texas Education Agency spokeswoman Debbie Ratcliffe says three school districts have already filed similar waiver requests: Madisonville CISD, Port Aransas ISD and Rice CISD. Those three are still pending.
Patrick had suggested last month that, without CSCOPE, smaller districts could work together or get help from bigger districts—which was, of course, the whole point when CSCOPE was developed in the '90s—or buy lessons from an outside company.
In his waiver request for Hutto, Killian lists reasons why Patrick's first suggestion isn't workable—like access to another district's online system, and new training his teachers would need. A growing district like Hutto, quickly turning more suburban than rural, can't afford a commercial package of lessons either, he writes. "CSCOPE offered a quality curriculum for less than the cost of a teacher. Replacing this curriculum will far exceed the funds we have available."