For Tea Party, CSCOPE Stands for Winning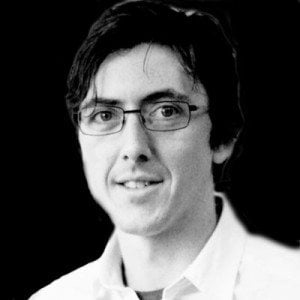 An emotional and incredibly strange war waged over the last two years—in community halls and small-town diners, conference calls and YouTubes, Fox News broadcasts and legislative hearings—concluded this morning as Sen. Dan Patrick announced that "the era of CSCOPE lesson plans has come to an end."
And so begins the time for Tea Party and anti-CSCOPE activists to take a victory lap, or, if you're one of the thousands of teachers that used CSCOPE's lessons in your classroom, the time to start printing off and photocopying those handouts before they disappear forever.
"The big lesson here is that if you can generate a witch hunt that includes enough incendiary and distorted claims, then there are politicians at the Capitol who are ready to throw their supposed commitment to local control out the window," said Texas Freedom Network President Kathy Miller in a statement this morning.
The curriculum management program, run cooperatively by the state's 20 regional Education Service Centers, will still be available for the hundreds of school districts that use it to help teachers cover all the state standards, or TEKS. But the handouts and sample lessons that prompted charges of Marxist, progressive, liberal, socialist, globalist, environmentalist, anti-American, anti-Christian, Muslim, Mexican indoctrination will be gone by August 31.
It all ended with a 72-hour blitz of meetings at the Capitol and a letter late last night, "signed by all 20 members of the CSCOPE board," Patrick said. CSCOPE administrators had turned over thousands of financial documents to Patrick's office last week.
"It couldn't be a more exciting day for us on the education committee," said state Sen. Donna Campbell (R-New Braunfels). "We identified something that was shrouded in secrecy, that affected education for our children, made it difficult for parents to find out what was being taught to our children, and we now have that issue resolved."
Kyle Wargo, executive director of Amarillo's Region 17 service center and a CSCOPE board member, got the privilege of speaking for the defeated. "I'm certainly very excited," he said, which is understandable given what a punching bag regional service centers have become over the last six months.
"It's the right thing to do. It's in the best interests of the school districts, it's in the best interest of the children." Wargo said. Writing lessons for schools across Teas just isn't practical, considering how much diversity of thought there is across a state Texas' size. "We've learned one thing," he said. "Lesson plans have a lot of subjectivity to them."
"This is a great example of what happens when moms and dads across the state of Texas come together and get involved in their children's education," said Rep. Steve Toth (R-The Woodlands). "Everything that happened has happened here as a result of all their hard work, tireless efforts, blogging, Facebook messages, Twitter messages, email, press conferences, traveling tireless hours across the state to raise awareness about this program."
Toth will pull his CSCOPE accountability bill in response to today's news, and Patrick said the State Board of Education would also shelve its review of CSCOPE history lessons.
Patrick said he hoped big school districts would step in to help small districts replace the lesson plans they'd been getting from CSCOPE before—a practical solution, but also the sort of regional partnership that created CSCOPE in the first place. Failing that, he said, of course there's always the private sector: "There are many vendors that, I'm sure, will try to fill this vacuum starting next year."