Feds Planning Massive Family Detention Center in South Texas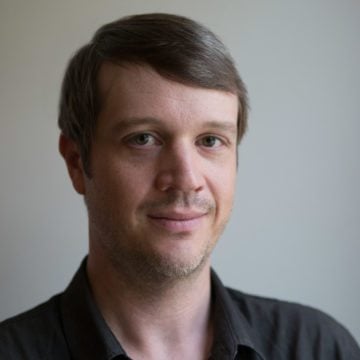 Federal officials are planning a new for-profit family detention lockup for immigrant children and their parents in South Texas. The 2,400-bed "South Texas Family Detention Center"—as Immigration and Customs Enforcement (ICE) is referring to it—is slated for a 50-acre site just outside the town of Dilley, 70 miles southwest of San Antonio.
The detention center is part of the Obama administration's response to the surge in children and families from Central America crossing the Texas-Mexico border. In a statement to the Observer, ICE spokeswoman Nina Pruneda said the facility was intended "to accommodate the influx of individuals arriving illegally on the Southwest border."
The property is part of Sendero Ranch, a "workforce housing community," better known in the oil patch as a "man camp" for oilfield workers. Sendero Ranch is owned by Koontz McCombs, a commercial real estate firm connected to San Antonio mogul Red McCombs. Loren Gulley, vice president for Koontz McCombs, said the company is still negotiating the deal but Corrections Corporation of America—the world's largest for-private prison company—is expected to run the detention center, and Koontz McCombs would lease the existing "man camp" to ICE. A detailed site map provided to Frio County shows a large fenced campus, including both residential housing as well as a gym, chapel and "community pavilions." The "man camp" has enough space to temporarily house 680 detainees while new structures are being built, ICE spokesman Bryan Cox said.
Frio County Commissioner Jose "Pepe" Flores said local officials had recently met with CCA and the landowner but no one from Immigration and Customs Enforcement.
The massive facility would double the existing federal capacity for immigrant families and is certain to anger immigrant advocates who say a for-profit lockup is inappropriate for families, especially young children. They point to the failed experiment with detaining immigrant families at T. Don Hutto Family Residential Center, a CCA-run facility about 45 minutes northeast of Austin. The Obama administration removed families from the former jail in 2009 after numerous allegations of human rights abuses, accounts of children suffering psychological trauma and a federal lawsuit filed by the ACLU and the University of Texas Law School Immigration Clinic.
"Given the shameful history of family detention at Hutto, it's beyond troubling that ICE would turn back to Corrections Corporation of America to operate what would be by far the nation's largest family detention center," said Bob Libal, executive director of Grassroots Leadership, a nonprofit that opposes for-profit prisons. "While little kids and their families will suffer in this remote private prison, far away from legal or social services, this multi-billion-dollar private prison company stands to make enormous profits."
Cox, the spokesman for ICE, wouldn't confirm or deny CCA's involvement, saying negotiations for the project were ongoing. "We're in negotiations," Cox said. "We haven't signed a contract with anybody yet." He said the number of beds and other details of the project could change.
Gulley, the Koontz McCombs vice president, said there was no time frame to close the deal but, he said, "if it does happen, it will happen fairly quickly."
The Obama administration has pledged a "truly civil" detention model for housing undocumented immigrants, though immigrant advocates have said progress has been halting at best. The influx of unaccompanied minors from Central America has sent private-prison company stocks soaring, while it has helped derail the administration's commitment to reforming the Bush-era detention system.
Just in the past month, activists were in a fury because federal immigration officials refused to release from a Karnes County detention center a 7-year-old Salvadoran girl so she could get treatment for a life-threatening cancer. The girl and her mother had fled violence in El Salvador that the mother said prevented the girl from getting treatment. After mounting pressure, ICE finally relented and freed the girl and her mom. The Karnes facility was unveiled in 2012 as a model for a more humane approach to detention.
Over the summer, ICE converted a law enforcement training center in Artesia, New Mexico to a detention center housing immigrant families, many of whom are seeking asylum. Attorneys working at the remote facility told the Observer the conditions are poor and that the government is doing whatever it can to deport people as quickly as possible, returning some folks to the extreme violence and persecution they were fleeing
Libal said he was not impressed by the Obama administration's promise to make the familiy facilites more like residential living center than jails.
"The stories that are coming out [of Karnes] would show that…detaining families has the exact same effect it had at Hutto, the exact same disastrous impact on families."
County officials said they were generally supportive of the project, though County Commissioner Pepe Flores said he worried that the city's water supply might be stretched. "We can furnish the water," he said, "but later on it might put a dent on the economic development."
"They come in here and tell us, 'We want your input on this and that,' but the bottom line is they'll do it anyway."