Editorial: Pressing On in a Media Landscape Under Threat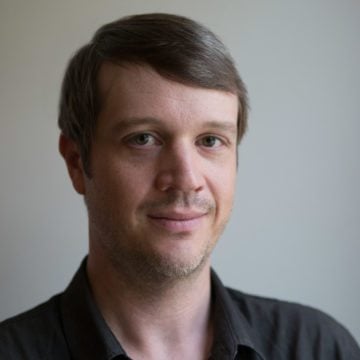 The media is in crisis. A business crisis. A crisis of confidence. A moral crisis.
Love it or hate it, Gawker was sued out of existence by a vindictive libertarian billionaire. Once-vibrant alt-weeklies are now zombie publications barely sustained by back-page ads.
Many startup digital outlets — hailed as saviors — are faltering financially. And most glitzy web publications have always treated enterprising journalism as little more than the prestige cherry on a confection of listicles and videos calibrated to appeal to Facebook algorithms. Meanwhile, elite pundits seem incapable of distinguishing the racist proto-fascism of Donald Trump from the run-of-the-mill transgressions of Hillary Clinton.
Political polarization has enabled the rise of the sociopathic Breitbart News. The reactionary brand and its staff of half-literate pranksters now function as personal Pravda and campaign consiglieres for Trump. Even Austin-based conspiracy shouter Alex Jones is having his mainstream moment.
It's a depressing state of affairs for citizens, journalists and, especially, citizen-journalists.
But there's still reason for hope. The media is in trouble, but journalism isn't dead. Readers hunger for information and perspective; reporters strive to enlighten and agitate — these instincts are timeless, and the work continues to matter.
A recent investigation by staff writer Patrick Michels into the state's adult guardianship system helped shape a Texas Senate hearing in September. Patrick's story featured Rosamond Bradley, a Dallas woman who tried for years to free herself from a guardianship. Bradley, the hearing's star witness, put a face on the larger problem of how counties have deprived thousands of elderly and disabled Texans of their rights, sometimes forcing them into relationships with predatory strangers or family members.
Citing Patrick's story, senators vowed to strengthen oversight of the guardianship system.
Meanwhile, staff writer Naveena Sadasivam has done excellent reporting on how the Texas Railroad Commission is allowing financially troubled coal-mining firms to "self-insure" environmental cleanups. Her work helped call legislators' attention to the problem as the agency goes through a state audit.
Finally, multimedia editor Jen Reel is putting the finishing touches on "I Have a Name/Yo Tengo Nombre," an online visual database of personal belongings found with migrants who died crossing the border. The goal of the project is to assist families, activists and government officials in identifying these remains and returning them to their families. In collecting information for the project, Jen may have already found a match, based on a name handwritten on a piece of paper.
This kind of work, in many respects, is old-fashioned. It takes time, money, focus and a belief that independent, truth-speaking journalism is one of the guarantors of a free society. Even in these tumultuous times for media, the Observer hasn't strayed from this mission.
To support journalism like this, donate to the Texas Observer.