Disaster Squared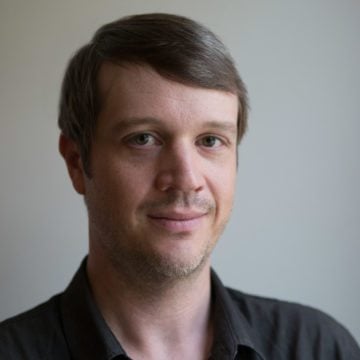 First Gulf Coast residents survived two hurricanes. Now they must endure the convoluted bureaucracy that's dispensing the recovery money.
Take Chambers and Galveston counties. They neighbor each other on the Gulf Coast and were both slammed last year by Hurricane Ike. That's where the similarities end. Chambers County is rural, marshy, and sparsely populated. Galveston is denser, more urban, and houses a population 10 times greater than its neighbor to the northeast. The hurricane's damage to people and property in Galveston was much greater than in Chambers. Almost half of the 26,000 homes severely damaged by Ike and Hurricane Dolly are in Galveston County.
Yet Galveston County may not receive its fair share of hurricane recovery money. That's because of the upside-down funding formula devised by the Texas Department of Rural Affairs, the agency Gov. Rick Perry assigned to oversee the recovery.
In doling out $3 billion of congressionally approved disaster aid, the agency is relying on a model, designed by a private contractor, that's based not on actual damage to homes, businesses, and public infrastructure, but instead on weather data from the storm—wind, rain and storm surge—to calculate how much money each county receives. "You're essentially weighing damage to an empty field in the same way as damage to a block and a neighborhood," says Madison Sloan, an attorney with Texas Appleseed, an advocacy group for low-income Texans. No other state does it this way.
In the initial calculations, Chambers County was slated to receive $113 million more than Galveston. That was so ludicrous that state officials were forced to recalibrate. The numbers are still in flux, but critics fear that the Houston-Galveston region may get shorted by $300 million.
Because of the weather model, critics contend, rural areas and inland East Texas communities that suffered relatively little damage could receive a disproportionate share of recovery funds at the expense of hard-hit urban and suburban areas. With fewer homes and businesses to rebuild, what would rural counties spend recovery money on? The lion's share will probably go to infrastructure and economic development projects, some of which may have only a tenuous link to natural disasters, housing advocates say. Joe Higgs of Gulf Coast Interfaith calls it a "spread the wealth" approach.
"Nothing wrong with that if it's a stimulus program or it's a general 'renewal Texas' program, but the money wasn't given" for that purpose, Higgs says. "It was given to help people recover from the devastating events of hurricanes Dolly and Ike."
The complaints are finally being heard. In November, the federal Department of Housing and Urban Development rejected Texas' spending plan for the second round of disaster funds—about $1.7 billion (the first round, $1.3 billion, was mostly distributed earlier this year). HUD told the state to provide more detail on how funds would be allocated to local governments and give the public a chance to weigh in.
As flawed as Texas' hurricane recovery may be, it does have a political upside for Perry, critics say. The Texas Department of Rural Affairs has devised a system that's generous to rural East Texas, an important part of Perry's political base. It's putting spending money into the hands of local politicians, something that may come in handy in an election year. By passing spending decisions to a state agency and local officials, the program "insulates the governor from making any politically sensitive decision," says John Henneberger, co-director of the Low Income Housing Information Service. "He can simply point to the locals and say we gave them the money, blame them. … This is all about dodging responsibility."