Thomas Ratliff Takes on Tea Party Over CSCOPE Panic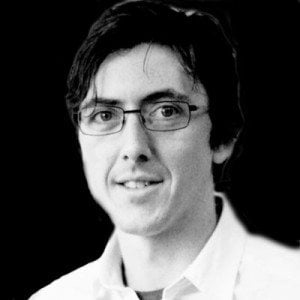 As the Great CSCOPE Controversy of 2013 continues on its baffling way, State Board of Education member Thomas Ratliff has emerged as the embattled program's most outspoken defender at the state level—one of the very few elected officials willing to wade into tea party waters and pick a fight.
Democrats have mostly stayed out of the controversy over the state-produced curriculum tool and its supposedly un-American, anti-Christian classroom lessons. As Rep. Dawnna Dukes put it on the House floor in May, "CSCOPE is not a concept that Democrats even know about." So rural superintendents looking for a little cover from Austin have found support from Ratliff, a Republican from Mount Pleasant.
"I think Democrats are probably enjoying this," he says, "because this is yet another example of the Republican Party eating its own young—and people like Dan Patrick are only accelerating the state's conversion from red to purple."
(New Democratic SBOE member Marisa Perez has been one entertaining exception, complaining about Patrick's grandstanding back in May and, more recently, suggesting he's trying to claim the title of "Academic Tool Czar online.")
After declaring the end of the CSCOPE era earlier this year, Patrick has cranked the volume back up lately, after news that CSCOPE lessons are in the public domain, and would be free for any teacher. Now he and Lt. Gov. David Dewhurst want to somehow police Texas classrooms to ensure no kids are learning any CSCOPE lessons.
Ratliff's home turf—Mount Pleasant and nearby East Texas districts—happen to be where CSCOPE was born in the early '90s. He was an early defender of the program, calling out its critics late least year for scaremongering about CSCOPE as an indoctrination plot.
Since then, he's only gotten in deeper. After Patrick issued an open challenge to debate CSCOPE with any of its defenders, Ratliff emailed reporters last Friday to announce he had accepted Patrick's challenge. Ratliff said Monday that so far, he hasn't heard back—but he'll keep reminding the lite guv candidate that his offer is on the table.
"The only reason why it's still alive today is because Dan Patrick told everybody, 'I killed CSCOPE' when he didn't. And now the tea party's mad at him, and he's got to take it up to the next level … to prove to the tea party that he's not all hat and no cattle."
Ratliff, meanwhile, came onto the SBOE with a mandate to represent the reality-based community's interests in the culture wars, ousting Don McLeroy in 2010 and fending off a challenge last year from social conservative Randy Stevenson.
Since his first days on the board he's been a tea party target. Conservative blogger Donna Garner has kept up a steady drumbeat writing that Ratliff isn't eligible to serve on the SBOE, because he's also a lobbyist. CSCOPE critics have taken up the Ratliff impeachment cause, despite the fact that Attorney General Greg Abbott clarified the law's limits on lobbyists on the SBOE two years ago and the the state's Public Integrity Unit has cleared him to serve.
Ratliff says he helped the SBOE's then-chairwoman Gail Lowe draft the request for Abbott's opinion, and went to the Public Integrity Unit on his own, hoping to put the question to rest. Of course, it hasn't been that simple.
"This is the only thing they've got, so they just play that card over and over," he says. "The tea party has opposed me from day one … and I can't make 'em any madder than they were three years ago or four years ago."
Ratliff says there's a simple, related reason he called out Dan Patrick:
"Throughout my life, I have never tolerated bullies. And if you've seen my physical structure, you know that's been a dangerous place for me to be, because I've got a pretty big mouth, but I don't have a very big body to defend my mouth when I open it. … This issue to me really isn't about CSCOPE. It's about standing up to a bully that wants to micromanage our schools from Austin at the same time as he rails against government overreach."
"If you polled public education parents and asked them what CSCOPE is, or asked them if they thought their kids were being taught to hate America or convert to Islam, they'd laugh in your face."