Funniest and Craziest Quotes from the Texas Abortion Debate (So Far)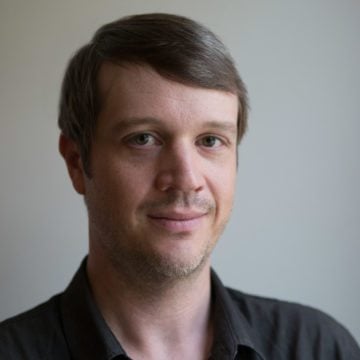 Things have moved so fast and with such dramatic fashion during the roaring abortion debate at the Capitol that we've almost lost track of all the unbelievable things people have said over the past few weeks. So, we've gone back and tried to collect the best of the best, er, the worst of the worst—the craziest, stupidest and funniest stuff people have said, tweeted or—in the case of the sign guy—held… so far.
"We have funded what's called rape kits that will help a woman, basically clean her out."—State Rep. Jodie Laubenberg, June 23rd on House floor.
"Making abortion essentially inaccessible in Texas will add an anxiety to sex that will drastically undercut its joys. And don't be surprised if casual sex outside of relationships becomes far more difficult to come by."—Burnt Orange Report writer Ben Sherman in a post entitled "Bro-Choice: How #HB2 Hurts Texas Men Who Like Women," July 3rd.
"I'm hear to bring another perspective, a country boy perspective. I'm here to bring you my country-boy wisdom. In the country we have crops. We have cows, we have sheep. If a crop doesn't produce, it's eliminated. If an animal doesn't reproduce, it's eliminated. …If America is going to survive and hold on we've got to reproduce. We've got to end abortion."—Lee Kuty, Caldwell, Texas at Senate Health and Human Services Committee hearing on July 9.
"I regret my abortion."—Sign held by unidentified male anti-abortion protester.
"David came about as a result of his mom and dad, who were just 16 at the time, going to a Planned Parenthood deal where they taught them how to use contraceptives. They were not sexually active at that point. They got into the car, and they were so hot and bothered from this deal, he couldn't even get the condom on."—Steve Toth on the dangers of sex ed, recorded talking to Rep. Donna Howard (D-Austin).
"It's just unfortunate that she hasn't learned from her own example that every life must be given a chance to realize its full potential and that every life matters."—Rick Perry on Wendy Davis, speaking at the National Right to Life Convention in Fort Worth.
"Some of them have been here chanting in the Capitol, 'Hail to Satan, hail to Satan, hail to Satan," he said tonight. "Anyone who opposes this bill, whether he realizes it or not, is a tool of Satan."—First Baptist Dallas Pastor Robert Jeffress at the Stand For Life rally at the Capitol July 8.
"Seems to me we do more for eagle eggs, than babies in the womb." —SB1 supporter in July 8 committee hearing.
We had terrorist in the Texas State Senate opposing SB 5

— Bill Zedler (@Bill_Zedler) June 26, 2013
Some days u r extra thankful we still have the right 2 protect ourselves & the 2nd amendment-Today is 1 of those days #txlege

— Jonathan Stickland (@RepStickland) June 23, 2013
"We have reports, and I have my staff taking a look at the video," Dewhurst explained, "and if I find, as I've been told, examples of the media waving and trying to inflame the crowd, incite them in the direction of a riot, I'm going to take action against them."—Lt. Gov. David Dewhurst, June 28, in an interview with HotAir.com. Dewhurst later said he would not be arresting reporters.
"This is my baby and I will fight! and I will fight! and I will fight! to protect my baby."—Rep. Villalba (R-) waving a sonogram image of his 13-week old fetus. House debate, July 9.