Climate Change Denialists Unite!
NULL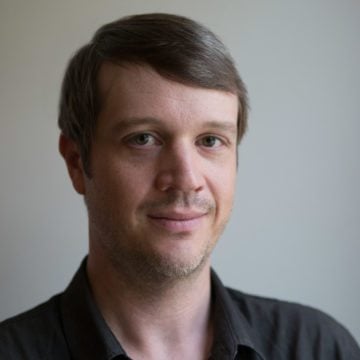 In the comments section, several readers took issue with my climate change post in which I assert that there is "simply no scientific debate" on the causes of global warming. Reader "Just Sayin" wrote:
The truth of the climate issue is that it is very complicated and there is hardly broad consensus among the scientific community on the binary questions that you mentioned above.

This blog would serve the environmental cause much better if you took time to consider the claims of the "marginalized naysayers" with a kind of respect as opposed to marginalizing their informed opinions out of the gate.
I strongly disagree and you can read my full response in the comments. However, this does point to the reality that there is a relatively small, but very vocal group of people in this country who are hell-bent on destroying greenhouse gas restraints. And, no, not all of them work for the oil industry.
Many in the conservative grassroots view climate change as a liberal conspiracy driven by Al Gore, godless scientists and radical environmentalists. I have no doubt their beliefs are sincere but many have fallen victim to a years-long, multimillion-dollar campaign orchestrated by oil companies and other carbon-intensive industries to distort the issue. Conservative groups eagerly joined the cause.
But with the end of the Bush administration, most of these players promised to stop and get onboard with cap-and-trade legislation.
At least that was the PR. It seems the "success" of the townhall tea partiers in the health care debate has proven too alluring for the anti-climate change organizers to pass up. Talking Points Memo is reporting today on a leaked memo from the American Petroleum Institute:
A leaked memo sent by an oil industry group reveals a plan to create astroturf rallies at which industry employees posing as "citizens" will urge Congress to oppose climate change legislation.

The memo — sent by the American Petroleum Institute and obtained by Greenpeace, which sent it to reporters — urges oil companies to recruit their employees for events that will "put a human face on the impacts of unsound energy policy," and will urge senators to "avoid the mistakes embodied in the House climate bill."

API tells TPMmuckraker that the campaign is being funded by a coalition of corporate and conservative groups that includes the anti-health-care-reform group 60 Plus, FreedomWorks, and Grover Norquist's Americans For Tax Reform.
The parallels are undeniable. In both the case of health care reform and climate change legislation, corporate interests are deeply involved in creating a grassroots stirring against congressional action they believe will hurt their bottom-line.
These aren't movements in the traditional sense. They are as much astroturf as they are grassroots.