Climate Action Bah-Humbuggers to Meet Today
NULL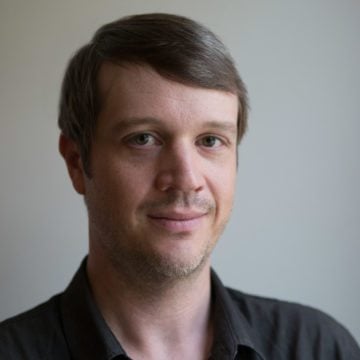 A rogue's gallery of carbon-based industry reps and climate denialists are meeting today at the Capitol. Make no mistake: This is part of a growing Astroturf effort to derail congressional action on climate change, similar to the campaign to kill health care reform.
The sad thing is, the "Cap & Trade Summit" is sponsored by three state agencies, the Texas Commission on Environmental Quality, the Texas Railroad Commission and the Texas Public Utility Commission. They have no shame.
Take a look at some of the speakers on the schedule for today. Briefly:
Karen Campbell – The Heritage Foundation: Exxon and other fossil fuel companies have given millions to the Heritage Foundation in support of this right-wing group's efforts to confuse the public about climate science.
Margo Thorning – American Council for Capital Formation: An Exxon-funded anti-tax group that protects Big Business and has been actively protesting action on climate change at least since the Kyoto Protocol.
Kathleen White – Texas Public Policy Foundation: White is a former TCEQ commissioner and climate change denialist who now spends her days writing commentaires against the Waxman-Markey bill for the corporatist TPPF. White's writings borrow liberally from "studies" produced by Exxon-funded groups.
Who else?
Repsentatives from Valero, the Texas Association of Manufacturers, Devon Energy Corporation, the Texas Oil & Gas Association, the Texas Alliance of Energy Producers, Texas Westmoreland Coal Co…. and coal-intensive utilites AEP, TXU, NRG, El Paso Electric, and Luminant.
Finally, at the last panel session, the taxpayer-sponsored summit allows some folks to speak who offer a modicum of balance, though three of them still hail from industry:
*Michael Webber ‐ Professor UT Department of Mechanical Engineering and Center for International Energy and Environmental Policy*Paul Sadler ‐ The Wind Coalition*Bob Avant – Program Director Texas AgriLife Research Texas A&M University*Robert Webb ‐ Texas Renewable Energy Industries Association *Barbara Budde – Catholic Diocese of Austin *Tom "Smitty" Smith – Public Citizen
I don't think an objective supporter can look at this line-up and can conclude anything other than this is an orchestrated effort to weaken the Waxman-Markey bill.
In any case, I've carved out a couple hours to attend the event. Look for a video and blog post later today.