Claytie's Wild West Water Scheme
The West Texas oilman takes 'one man, one vote' to an extreme.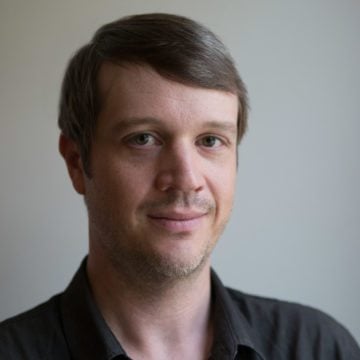 Updated below
They say one vote can make all the difference. For Clayton Williams, one vote could help him make a lot of money.
Williams, the 81-year-old West Texas oilman, has engineered an audacious scheme to pipe groundwater from his farm near Fort Stockton to Midland, about 100 miles away.
A key step in the project quietly took place this month when one single voter on a barren strip of land near Midland voted to create a water district run by Williams' cronies. The district, which would have eminent domain power and access to millions of dollars in public bonds, would affect the water supply for thousands of Texans. It's an insider deal few businessman could pull off, but Claytie might if he can overcome opposition from citizens of Pecos County.
The plan came together like this: For decades, the Williams family has pumped groundwater on its ranch outside Fort Stockton. Comanche Springs, which once pulsed 42 million gallons a day, has suffered seasonal dry spells since the 1950s, when Williams' father, Clayton Williams Sr., turned on diesel pumps east of town to water crops. Now Junior wants to ship that water to Midland for municipal use.
The first challenge for Williams was piping the water to Midland. The answer was a state freshwater supply district, which could finance the pipeline, condemn land, and raise cheap capital through taxpayer-financed bonds.
In 2009, state Rep. Tom Craddick, the former Republican speaker of the House from Midland, tried to pass legislation creating a freshwater district for Williams. Opposition from citizens of Pecos County helped squash the bill.
Not one to just lay back and take it, Williams and his attorneys then decided to exploit a little-known portion of the Texas Water Code that allows water districts to be formed by a few landowners. Williams sold 20 acres west of the Midland airport to five of his friends. Then he convinced the Midland County Commissioners Court to put the district's formation to a vote. (County Judge Mike Bradford declined an interview with the Observer, referring questions to Williams' attorneys.)
The only eligible voter on the property is Ryan Latham, a 27-year-old Baylor University-educated attorney who has lived in a used FEMA trailer on the land since May. In an interview today, Latham said he was asked to move to the property by some of Williams' associates.
"I was unemployed at the time," he said. "They said we have a job out here and you'll get paid."
Latham, who has done contract legal work for Williams, said he was unclear on why.
"I didn't know that there was going to be any propositions when I moved out there,"
he said. "I was told extremely little about what was going on. I was told that someone needed to move out there to be a caretaker and that basically they needed me to stay out there for a few months. And they said something about a water district."
Latham's father is Paul Latham, a longtime Williams business associate and chief operating officer of Williams Energy Inc. There are three measures on the ballot for Latham's approval: The first would create Midland County Fresh Water Supply District No. 1, a second would appoint Williams' five friends to run it, and the third would hand them access to $375 million in government bonds. Latham said he voted for all three propositions on the first day of early voting.
He said he doesn't see anything untoward about the deal.
"I'm also trying to do what's best for the metropolitan area of Midland," Latham said. "It's one of the few areas of West Texas that's growing and we're coming up to a water shortage. And there is, I think, a discussion to have about rural rights for water versus municipalities. In this case I did what was best for Midland."
Once Williams has his personal water district, one barrier will stand in his way—citizens in Fort Stockton and Pecos County. For Williams to divert his groundwater from agricultural use and pipe it to Midland, he needs a permit from the Middle Pecos Groundwater Conservation District, whose board is loath to issue it.
So another fight over water is looming between citizens of Fort Stockton and the Williams family. Next time, Claytie will need more than one voter on his side.
Update: You can download Williams' petition to create the freshwater supply district here (part I), here (part II) and here (Part III). The petition was submitted to the Midland County Commissioners Court in November 2009. It contains details about the location, purpose and structure of the district. Email me with any thoughts.