Can Texas Lawmakers Possibly Outlaw Synthetic Drugs?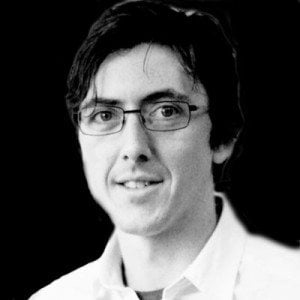 A version of this story ran in the February 2015 issue.
From the spice-ravaged wilds of East Texas to the incense-dusted Panhandle plains, lawmakers headed to Austin this year vowing to snuff out synthetic drug sales once and for all. Stories about horrific overdoses, particularly among children, are common today in the small-town papers; in early January the Beaumont Enterprise reported that "a particularly vile batch" of synthetic drugs sent 50 people to the hospital over one week, suffering from hallucinations, extreme paranoia, violent outbursts and seizures. As state Sen. Kevin Eltife (R-Tyler) told the Longview News-Journal, "We need to do whatever it takes this legislative session to solve the problem."
But what, exactly, will it take? Lawmakers thought they'd outlawed synthetic marijuana back in 2011, creating a new class of banned substances, and even banning chemical "analogs" similar to those listed in the law. But walk into the right gas station or head shop today, and you'll still find foil pouches of "incense" with the same winking warnings that their contents are "not for human consumption."
That's partly a marketing issue; synthetic cannabinoids were unregulated for years, advertised as a legal high before the first federal and state bans took effect, and some shop owners may still think they're legal. But it's also a problem with the law—first because manufacturers can invent new chemical compounds faster than Texas' biennial Legislature can add them to the banned list, and second, because the 2011 law only bans chemicals that "mimic the pharmacological effect" of natural marijuana.
That's a judgment call that no lab chemist can make in court, says Texas District and County Attorneys Association spokesman Shannon Edmonds. "The lab folks say, 'We can diagram this chemical compound for you, but we can't tell you whether the effect was similar,'" Edmonds says.
Sen. Joan Huffman (R-Houston) proposed a fix in 2013, but her bill fell victim to a brutal sort of Capitol justice, killed by Democratic Rep. Ruth Jones McClendon because Huffman torpedoed an important bill of hers. This session, Huffman has filed new proposals to clean up the language and ban a few new chemicals. Lubbock Republican Sen. Charles Perry has a similar bill.
But for now, Texas has a 4-year-old ban on synthetic drugs that simply can't hold up in court. "Although the laws on the books are in place, we have not been able to prosecute those cases," says Harris County Assistant District Attorney Justin Wood, "because of the wording of the statute."
Despite being worthless at trial, the ban has been invoked to justify raids on smoke shops, including Glass Dragon shops in Longview and the Purple Zone in Alpine (see our story "The Thin Purple Line" from July 2014), letting police confiscate merchandise from the shelves. Prosecutors can either drop the case or bluff their way to a guilty plea.
Other officials have gotten more creative. Houston and Lubbock have city ordinances restricting synthetic drug sales. In the Lubbock County District Attorney's Office, chief investigator Todd Smith says they focus on enforcing labeling requirements—like the contents' weight and a list of ingredients—that most spice packets don't meet. But if manufacturers start labeling their packets properly, Smith wonders how else he could stop them.
"I don't know if you can ever beat it," Smith says. "You have a group of people that are always going to be in the market for something like this, and … I've never underestimated somebody willing to make a dollar."