How Breitbart, Trump and Texas Politicians Spun a Tale out of a Border Patrol Agent's Death
Republican elected officials have ignored official statements and spread questionable reporting in rush to cash in on Rogelio Martinez's death.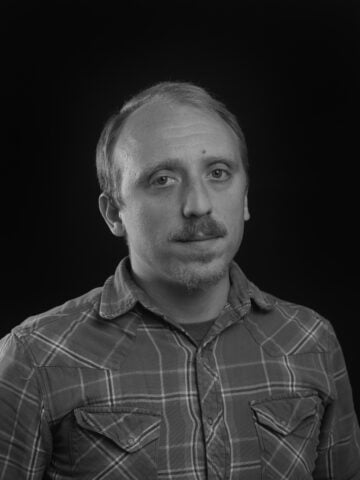 On the night of November 18, two Border Patrol agents lay badly wounded at the bottom of a 14-foot deep culvert near Van Horn, Texas. Thirty-six-year-old El Pasoan Rogelio Martinez died hours later from his injuries. Perhaps, as right-wing news outlets have trumpeted, the pair was attacked by rock-wielding foreign drug smugglers, or maybe, as at least two government officials have suggested, they fell by accident into the drainage tunnel. Federal investigators insist they don't yet know what occurred that night, but neither lack of facts nor prudence could dissuade the president and top Texas Republicans from seizing on this tragedy for political advantage.
"Border Patrol Officer killed at Southern Border, another badly hurt. We will seek out and bring to justice those responsible. We will, and must, build the Wall!," tweeted President Donald Trump on the evening of November 19. Trump also stated later that the surviving agent had been "badly beaten."
That morning, the virulently anti-immigrant site Breitbart had claimed to break the news with a story headlined, "Border Patrol Agent Killed, Another in Serious Condition in Texas." The story quoted Brandon Judd, president of the National Border Patrol Council (NBPC), the union for Border Patrol agents — which is not a part of the government agency. A few sentences below the unambiguous headline, the Breitbart authors acknowledged that "details on the matter are scarce."
A few hours later, Texas Senator Ted Cruz seemed to echo the Breitbart story, announcing that the agent had been "killed" and labeling the incident "a stark reminder of the ongoing threat that an unsecure border poses to the safety of our communities and those charged with defending them." (When asked by reporters about gun control in the wake of the Sutherland Springs shooting, Cruz replied, "We don't need politics right now.")
Despite the murkiness of the situation, neither Trump nor Cruz apparently saw a need to defer to federal investigators or wait to see whether a wall would have made any difference.
In one version of events, the agents were savagely beaten with stones, likely by undocumented drug smugglers. "What we know is that Border Patrol Agent Rogilio [sic] Martinez appears to have been ambushed by a group of illegal aliens whom he was tracking," said Judd, the Border Patrol union official, in a second Breitbart story titled "Illegal Aliens Killed Border Agent by Crushing in His Skull with Rocks, Says NBPC." Judd continued: "Our agents' reports from the ground say that he was struck in the head multiple times with a rock or rocks." That story immediately took off as virtual fact in the right-wing media sphere.
But that tale hasn't been backed by federal or county officials, and full autopsy results are still pending. Customs and Border Protection (CBP), the Border Patrol's parent agency, said in a November 19 statement that the agents were "responding to activity" and were "injured." The FBI, which heads the investigation, has only said it's investigating a "potential assault."
Moreover, Culberson County Sheriff Oscar Carrillo, who was on the scene that night and is working with the FBI task force, told the Dallas Morning News on November 20 that the evidence he saw was "very consistent with a fall." He later added it was "very premature" to call the incident an attack or ambush. An anonymous federal official also told the Associated Press that Martinez may have fallen.
Top Texas Republicans, however, weren't going to let ambiguity get in the way of a good story. The state's senior U.S. senator, John Cornyn, was marginally more measured than Cruz, telling a radio interviewer that "at least preliminarily" the incident was an "ambush by drug traffickers," though he added that the details were unconfirmed. Governor Greg Abbott, meanwhile, went even further, introducing the idea that "murder" had occurred. In a press release, he announced a $20,000 reward for information leading to the capture and conviction of those responsible for Martinez's "murder," which Breitbart quickly turned into a story: "Texas Governor Offers $20,000 for Info on 'Murder' of Border Patrol Agent."
Lieutenant Governor Dan Patrick and Attorney General Ken Paxton joined in as well, both sharing inflammatory articles published shortly after the incident. Patrick selected a Fox News article headlined: "Border agent killed, partner injured by illegal immigrants using rocks, report says." The supposed "report," the reader finds, is just a quote from a Border Patrol union official given to another media outlet. Paxton chose Breitbart as his own source.
It's entirely possible that the Breitbart version of events will turn out to be true, but more than a week after the incident became public, the FBI has yet to release any additional information. Jeanette Harper, a spokesperson for the agency's El Paso field office, told the Observer on Tuesday that the agency is currently looking into tips. She said it would likely be a while before they could say anything further.