Breitbart, Trump and Texas GOP Now Silent on Border Patrolman's Death
Two federal agencies released information last week suggesting Border Patrol agent Rogelio Martinez died in a fall. Those who politicized his death are oddly silent now.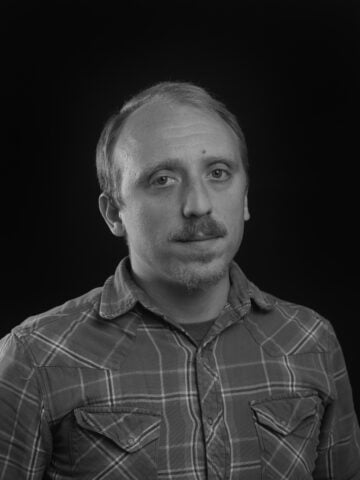 Around 11:25 p.m. on November 18, Border Patrol agents Rogelio Martinez and Stephen Garland were found badly wounded in a 9-foot deep culvert near Van Horn, Texas. Martinez, a 36-year-old El Paso native, later died from his injuries. Right-wing media, the president and Texas GOP leaders quickly formed a political dogpile, declaring that Martinez had been murdered and stressing the need for a border wall — despite no evidence from the FBI, the investigating agency, to back their claims. Now, the FBI and Border Patrol have released evidence suggesting the agents may have fallen by accident, prompting virtually no response from those same conservative media and elected officials.
The FBI announced last week that its three-month investigation, which has involved more than 650 interviews, 37 FBI field offices and 20 other government agencies, has produced no evidence to "support the existence of a scuffle, altercation, or attack." The same press release revealed that Garland, the other agent, spoke with a Border Patrol dispatcher that night and "made a statement to the effect of, 'We ran into a culvert,' 'I ran into a culvert,' or 'I think I ran into a culvert.'" The agency said it has no current suspects and continues to offer a $50,000 reward for information "leading to the resolution of this case."
Hours after the FBI released the information, Kevin McAleenan, the acting commissioner of the Border Patrol, sent a memo to his staff. In it, McAleenan revealed that no blood, DNA or footprints have been found to suggest the presence of any third party on the night of November 18. McAleenan also suggested that the agents had fallen: "[Agent Garland] fell approximately 22 feet away from where Agent Martinez fell, landing on his back and sustaining significant injuries to his back and skull," adding that "no defensive wounds" were found on either man.
That information undermines the narrative that rock-wielding foreign drug smugglers murdered the agents — a tale that's been breathlessly promoted by conservative media, GOP leaders and the National Border Patrol Council (NBPC), the Border Patrol union. The loudest and earliest champion of the narrative was Breitbart Texas, the anti-immigrant news site, which broke the story of Martinez's death with a story headlined "Border Patrol Agent Killed, Another in Serious Condition in Texas." The site followed up with headlines such as "Illegal Aliens Killed Border Agent by Crushing in His Skull with Rocks, Says NBPC" and "Immigrant Aunt of Killed Border Agent Wants Trump's Wall, Father Says Agent was Attacked." Breitbart has not posted a story about Martinez since December 5, when a court filing briefly suggested the FBI had found a perpetrator; the outlet has issued no correction or apology.
Trump, who twice proclaimed that Martinez was killed and used his death to call for "the wall," has yet to issue a new statement. The same goes for U.S. Senator Ted Cruz, who called the event "a stark reminder of the ongoing threat that an unsecure border poses to the safety of our communities."
Governor Greg Abbott, who brazenly introduced the idea on November 20 that "murder" had occurred in the case, has made no additional comment and continues to offer $20,000 for information leading to an arrest. Lieutenant Governor Dan Patrick and Attorney General Ken Paxton have also stayed mum after sharing inflammatory Fox News and Breitbart articles in November about the incident. None of the Texas officials responded to Observer requests for comment.
The exception has been U.S. Senator John Cornyn, who in November called the incident "at least preliminarily" an "ambush by drug traffickers," but last week changed his tune: "Maybe it's a cautionary tale that all of us need to take a deep breath when things like this happen and realize that we don't have all the information and wait until we get a little more information before reaching conclusions," Cornyn said.
Brandon Judd, president of the NBPC and a source for many of Breitbart's stories about the incident, still maintains the agents were attacked. In an interview with Fox last Thursday, Judd said Martinez was likely following drug smugglers' footprints with his flashlight when he was ambushed, adding that a fall from a 9-foot-tall culvert wouldn't produce the injuries the two agents sustained.
Martinez's autopsy results, released last Tuesday, concluded he'd died from "blunt injuries" to the head, but made no determination about the manner of death. And Garland, the other agent, maintains he has no memory of the evening, as a result of his own head injury.
One skeptic since the beginning was Culberson County Sheriff Oscar Carrillo, who was on the scene that night and told the Dallas Morning News on November 20 that the evidence he saw was "very consistent with a fall."