Bill Would Throttle Local Government's Ability to Sue Polluters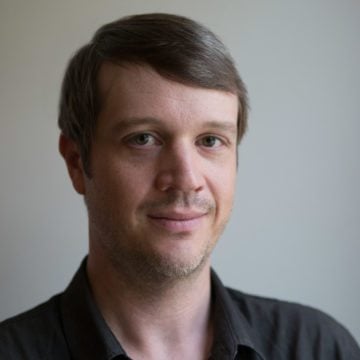 In another fight over local control this session, state Rep. Charlie Geren (R-Fort Worth), one of the more powerful lawmakers in the House, is pushing a bill that would erode the ability of cities and counties to collect civil penalties from polluters. This morning, Geren described the latest version of his House Bill 1794 to the House Environmental Regulation Committee as a way to curb "lawsuit abuse" by capping the maximum penalties that can be assessed on environmental violators at $4.3 million and imposing a five-year statute of limitations on the filing of lawsuits.
The legislation appears to be a response to high-profile litigation between Harris County and three companies considered liable for the San Jacinto River waste pits, an EPA Superfund site that has been leaking dioxins into the San Jacinto River and Galveston Bay for decades.
While Geren jettisoned some of the most far-reaching parts of the original version of HB 1794—a requirement for local governments to prove that a company "knowingly or intentionally" violated the law, for example—local authorities and environmentalists said they were still opposed.
Tom "Smitty" Smith, the veteran head of Public Citizen's Texas office, said cities and counties need the ability to force polluters to pay civil penalties because state enforcement of environmental laws is so weak.
"We think the [Texas Commission on Environmental Quality] is a toothless tiger," he said. The agency doesn't have the resources or "the guts to go after biggest polluters."
First dug next to the river in 1965, the pits were only determined in 2005 to be the primary source of dioxins in upper Galveston Bay, which has been under a fish consumption advisory for two decades.
Local authorities, environmentalists and citizens of nearby neighborhoods contend that the waste pits have caused incalculable harm to the ecosystem and are responsible for a cluster of cancers and other diseases in Highlands and Channelview. In 2011, Harris County Attorney Vince Ryan sued the three companies he claims are liable for the damage caused by the dioxins in public waterways: International Paper, Waste Management of Texas and McGinnes Industrial Maintenance Corporation. The county asked for an eye-popping $1 billion.
Last year, as the lawsuit barreled toward a jury trial, two of the companies—Waste Management and McGinnis—settled for $29.2 million. International Paper was found not-guilty by a jury on a 10-2 vote.
Jackie Young, a 28-year-old Houston woman and Miss Houston Rodeo 2013 who grew up in Highlands, a community near the waste pits, told the committee that dioxins from the waste pits poisoned her family and neighbors. Young's father suffers from multiple myeloma, a rare bone marrow cancer that she says is shockingly common among citizens in the area around the pits. Young has had two surgeries on her reproductive organs since 2013 and has experienced seizures, fatigue and other symptoms she associates with exposure to dioxins.
"There's no cap on our medical expenses," she told the committee today, "and there's no cap on the medical expenses that many of our residents have incurred."
Cost estimates for remediating the waste pits range from $100 million to $600 million.
"My father may never walk me down the aisle and I may never have kids, but that is my reality, I believe, like many other families in Channelview and Highlands, because companies dumped in our environment. To think that legislation is seriously being considered to limit and minimize penalties … is ludicrous."
The Geren bill requires local government lawsuits against water polluters to be filed no later than five years after the company reports a violation or receives an enforcement notice. But Highlands and Channelview residents knew little to nothing about the waste pits for decades, in part because the successor companies didn't bother to make the issue known to the community or regulators.
Young said her organization, the San Jacinto River Coalition, recently completed testing of the soil in 15 yards along the San Jacinto River in Highlands and Channelview. All 15 tested positive for the specific kind of dioxin leaching from the waste pits. The Harris County lawsuit, she said, was the first time many in the community were even aware of the waste pits—a popular spot for fishing, crabbing and, as one older man testified today, water-skiing in his youth.
County- or city-led lawsuits seeking penalties from water polluters are relatively rare, but Harris County, with its vast petrochemical facilities, 20 known Superfund sites and loose rules that allow homes next to industry, is probably the most litigious. In the last 19 years, the county has issued 18,000 violation notices to companies and filed 205 civil actions, said Cathy Sisk, a retired environmental attorney with Harris County. She said the county only resorted to the lawsuit because the three successor companies hadn't done anything to clean up the site, even going so far as to defy EPA's orders.
"We feel like in those cases we need a hammer," she said.
Harris County Commissioner Jack Cagle, a Republican, made a pitch for keeping local control. "Government is best when it's closest to the people," he said. Sometimes, state officials are "removed from the passion of the folks who actually live in the neighborhoods, where we work, where we breathe, where we play and live."
HB 1794 was left pending. A companion bill in the Senate, SB 1509, by Sen. Kelly Hancock (R-North Richland Hills) has yet to be assigned a committee.