Bill White's (Continuing) BJ Services Problem
Green groups call on EPA, Congress to investigate 'fracking' activities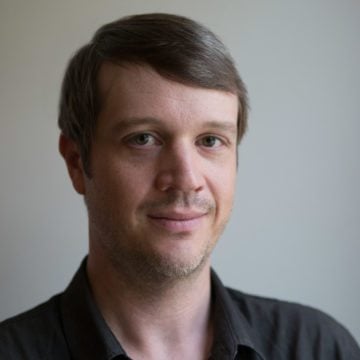 Updated with Bill White's response (below)
This morning 25 environmental and community groups called on the EPA and a congressional committee to investigate whether two companies violated the Safe Drinking Water Act by using diesel as a fluid in their natural gas "fracking" activities.
Gubernatorial candidate Bill White has collected more than $2.6 million serving on the board of one of the companies, Houston-based BJ Services, and has defended the controversial technique of hydraulic fracturing as "essential to an affordable supply of natural gas." The Perry campaign, naturally, has pounced on the issue to discredit White's environmental bona fides.
Concern that fracking operations are contaminating groundwater have soared, including here in Texas where the technique has opened up huge plays in the Barnett Shale and the Eagle Ford Shale.
In February, the House Energy and Commerce Committee released information showing that BJ Services and Halliburton had injected diesel underground in at least 15 states between 2005 and 2007. BJ Services admitted to the committee that it had pumped 1,700 gallons of diesel into drinking water supplies s in Arkansas and Oklahoma in violation of a non-binding agreement with EPA.
It's not clear if this is the full extent of BJ Services' use of diesel. The EPA agreement pertains only to coal-bed methane production, a small percentage of all fracking activity, said Dusty Horwitt, senior counsel with the Environmental Working Group. Here's what the green groups are asking from EPA:
First, we urge the EPA to investigate whether the SDWA was violated when companies used diesel fuel for hydraulic fracturing.

Second, while we would also like the EPA to investigate what chemical constituents are being used in hydraulic fracturing fluids, at a minimum we urge the EPA to ask any companies involved in hydraulic fracturing to certify whether or not they are using diesel in fracturing operations. We believe the EPA has the authority to request such a certification under 40 C.F.R.144.17.

Third, the EPA should take action to ensure that there is no unauthorized use of diesel in hydraulic fracturing. It is critical that EPA enforce the Safe Drinking Water Act so that drinking water supplies are protected.
The groups also want the precise locations disclosed. "We'd like to know exactly where so communities can protect themselves and take precautions," said Horwitt.
To date, there is no evidence that the company used diesel in Texas wells.
I've asked the White campaign for comment and will post their response when I get it.
Update: White responds – "Natural gas drilling continues to be important for our nation's energy supply and our Texas economy. For ten years Rick Perry has failed to make the TCEQ accountable. The bottom line is that we need a governor who understands the technology of the energy industry, makes appointments based on Texans' interests, not politics, and knows how to make state agencies accountable for ensuring public safety, clean air, and clean water. That's Bill White."