Who is Mary Street Wilson?
Her first-place showing in the 21st Congressional District was perhaps the biggest surprise on primary night. Does she have what it takes to win the runoff?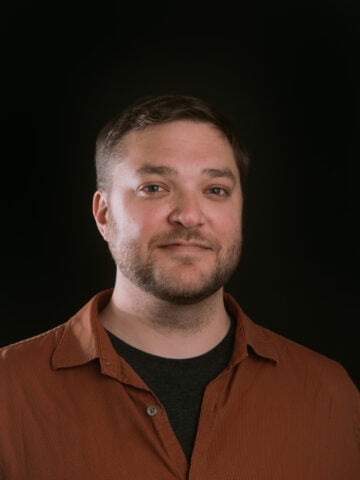 Mary Street Wilson, a first-time candidate with little money behind her bid, said she never heard a word from the Democratic Congressional Campaign Committee (DCCC). At least not until she unexpectedly won the most votes in the Democratic primary for Texas' 21st Congressional District last month. Then, Wilson says, the national Democrats' House electoral arm came calling, primarily to ask in the most polite way possible, "Who the hell are you?"
They weren't the only ones asking.
Much of the coverage leading up to the primary focused on the political chasms between the two perceived frontrunners: Derrick Crowe, a progressive activist who tapped into Bernie Sanders' political base; and Joseph Kopser, who, with endorsements from national Democrats, a healthy stockpile of cash, and (as a former Republican) a centrist profile, was pegged as the establishment pick. The heated primary centered on whether the best path to flipping the district was to double down on bold progressivism or tack to the center.
Wilson, a pastor, social activist and former math teacher, seemed destined for also-ran status as Election Day approached. Instead, her win in the 21st was one of the biggest surprises on primary night and set her up for a May 22 runoff showdown against Kopser, who finished second.
"I think that there was support there that was not being quantified, and I couldn't really figure out how much was there either," Wilson told the Observer in an interview at her one-room Austin campaign office, which is not much bigger than a large closet.
But what fueled her support? Like Crowe, Wilson ran on a bold progressive platform. In addition to a call for reforming the country's gun and immigration laws, she backs a $15 minimum wage, single-payer health care and stronger regulations on Wall Street and big business. But Wilson was also the only woman in the Democratic primary (and will be the only woman on the runoff ballot for both parties), a fact she acknowledged helps her in this political moment — and this seat.
In response to the election of Donald Trump, women have led the organizing and activism that's driving the political backlash to his presidency. Women are also running for office at unprecedented rates, forming the tidal force behind a much-anticipated blue wave. As NPR reported earlier this year, nearly 340 women were running or likely to run for U.S. House seats as Democrats.
"This is the year of the women," Wilson said. "Four years ago, 10 years ago, I probably wouldn't be sitting here with you right now. But there's just a change in the air and I happen to hit it at the same time many other women did."
It's a sign of the political times — both in Texas and nationally — that a seat comfortably controlled by Republicans for decades has captured the attention of an energized Democratic base. Lamar Smith, the influential climate change denier, held the seat for more than 30 years without so much as a whiff of real competition. In 2016, the Democratic candidate lost by more than 70,000 votes — about 20 percentage points. However, Trump won the district with just over 52 percent of the vote, substantially less than past GOP presidential candidates. So when Smith announced that he was retiring, Democrats saw their best shot to flip the seat.
The heavily gerrymandered district, which stretches north from San Antonio into parts of Austin and west into the more rural and Republican Hill Country, represents one of four Texas congressional districts on the DCCC's extensive list of "battlefield districts." While the national party has tried to influence the primaries of the other three targeted Texas districts, it has not publicly waded into the 21st primary, despite the widespread perception that the DCCC is implicitly backing Kopser.
"[Kopser] is their anointed candidate, or at least has been," Wilson said. "The fact that they called me immediately afterwards suggests that they're paying some attention."
While Wilson said at a recent candidate forum with Kopser on iHeartRadio that she would vote for Nancy Pelosi as speaker if Democrats won back the House, she questions the wisdom of the national party's electoral strategy. "I think they have gone about doing things the way things have always been, and this election cycle breaks the mold," she said.
A spokesperson for the DCCC told the Observer that it does not plan to make an endorsement in the runoff and that it has made itself available to all candidates.
Kopser rejects those who call him the establishment candidate.
"As a first-time candidate for public office, Joseph hasn't come up in the political establishment. He is running for Congress because our political discourse is broken and Washington, D.C. is not working for everyday Texans," Madison Kaigh, a spokesperson for Kopser, wrote in a statement.
The runoff is still more than a month away, and while the one-on-one contest has been relatively amicable so far, the tension's growing. Kopser got into hot water for running a poll of district Democrats that angered many voters, including his own supporters, for appearing to use Wilson's sexual orientation (she is gay) as a wedge. He's since apologized.
Kopser has walked a fine line throughout the campaign as he tries to court progressives who are skeptical of his background and message, which seem to cater to winning over Republicans in the general rather than rallying the base. Wilson, meanwhile, plans to stick to the no-frills grassroots approach that she says was responsible for her primary victory.
–
On a recent Sunday afternoon, Wilson, her campaign manager and a handful of volunteers squished into her tiny office and went over the plan for block-walking in a precinct that voted largely for Crowe and Wilson. First: Make sure people know there is a runoff. Second: Emphasize that Wilson is the "strong progressive Democrat" in the race, and get firm commitments of support.
It's a simple strategy based on a best-guess reading of the electorate. In the primary, Wilson bested Kopser by just 1,000 votes. The drop-off in turnout between the primary and runoff is typically steep in Texas, and it's hard for candidates to predict which supporters can be counted on to vote for you again. This makes for highly unpredictable results.
Even with her first-place showing, Wilson has maintained an underdog spirit. She says she's raised an additional $25,000 since the primary, and federal filings show she raised a total of $70,000 through the end of March. The extra cash has allowed her to hire three staffers, but the barebones budget raises questions about whether she'll be able to maintain momentum. She's also up against the best-funded candidate in the district: Kopser raised nearly $800,000 before the primary, according to his most recent filings.
In any other race, such a dearth of money would be politically fatal. But conventional wisdom goes out the window when the candidate who spends the least money wins the most votes. "Like most women running for office, we do tend to raise less money than men. History has shown that is true. But the other thing about that is we also tend to know what to do with what we have a little better," Wilson said. "The main thing that I did was try to do as much direct voter contact as I could. I took the approach that if I had enough money to put gas in my tank, I could go talk to voters."
While Wilson needs to shore up support among the district's more liberal base to win, she believes she can also be a unifying candidate for Democrats across the ideological spectrum and could garner crossover support from more moderate Republican women who feel disenfranchised by the GOP. "I think they will see in me the mom and the grandma and the person who simply wants people to have what they need and will resonate with who I am."