Arne Duncan Strokes Techie Egos at SXSWedu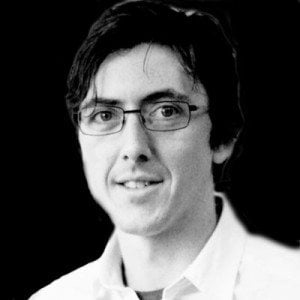 South by Southwest's second annual education conference closed out this afternoon with a cheerleading session led by U.S. Secretary of Education Arne Duncan. He told a roomful of ed-tech entrepreneurs that they represent our school system's best hope.
"Products like the ones you are showcasing here hold the potential to transform classrooms," he said.
Reading from a script, the former Chicago Public Schools chief spoke in broad terms about the power of networked and mobile devices in the classroom, and about a few favorite programs he's seen in the country's public schools. A few times, he pointed out that he was preaching to the choir. (At Austin Community College later in the afternoon, the greeting wasn't nearly so friendly.)
Duncan began his SXSWedu address with a conversion story of sorts—from his analog upbringing to the tech-boostery life on the edge he leads today. "I've changed," he said, "because we all know what happens to dinosaurs." Now, Duncan said, the "new platform in learning" is technology itself.
"It's a critical tool to help children learn. It's a tool to help parents stay abreast of what their children are learning," Duncan said. "It's a tool to hold ourselves and each other accountable."
He name-dropped public school programs across the country that have bet big on tech, from a virtual explosion of virtual schools in Florida, to Mooresville, N.C., where a school district has seen big gains three years after handing out laptops to its high school students.
"The future of American education absolutely includes a laptop on every desk and universal internet access at home," he said. "But a great teacher in the classroom absolutely makes the difference."
Duncan's charter-friendly, test-heavy Race to the Top program has made him a controversial figure, especially among teachers' unions and the "Save Our Schools" movement who charge he's putting big ideas (and business opportunities) ahead of teachers' concerns.
This afternoon, though, Duncan sidestepped a few questions from audience members meant to put him on the spot.
Asked why U.S. schools continue trudging along with test-heavy accountability systems, when new technology is opening doors to teach real-world lessons in classrooms, Duncan pretty much blamed George W. Bush: "I think No Child Left Behind is fundamentally broken," he said. His office has already issued 11 NCLB waivers to states that have developed their own school reform plans, and Duncan said he'd be meeting with Gov. Rick Perry later this afternoon to encourage him to apply for a waiver too.
What Duncan didn't mention is that the Obama administration has doubled down on the testing requirements ushered in by NCLB. Duncan suggested that, even today, there's not nearly enough good testing going on in schools. "Assessment in education is behind almost every major field," he said.
Asked what he felt about teachers' sagging job satisfaction, he said it's no wonder they're so unhappy, when so many are being laid off and so many are underpaid. "We've demonized teachers. We haven't given them the respect they need," he said—a convenient, if ham-fisted plug for his Project RESPECT, which is laced with some of the very measures teachers are revolting against, like tenure limits and performance pay linked to student test results.
"Technology is a piece of the answer to making teachers more efficient, more effective. We as a society have to embrace our teachers, have to lift them up," Duncan said.
Part of the opportunity lies in making teachers feel less solitary, networking them, opening their jobs to the social possibilities new online platforms provide. In a room powered by private-sector muscle, he had a funny way of describing what he'd like to see, a joke that sailed past quickly as he read his speech:
"We have to continue to de-privatize public education."