Advocates, Officers Spar Over Solitary Confinement for Youth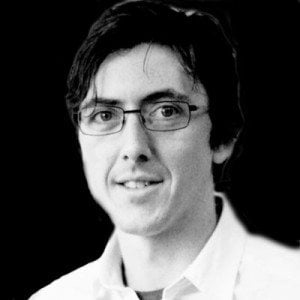 In a county juvenile lockup, you can be shut alone in a room for all sorts of things. Fighting, sure, or trying to escape. But in some counties, "horseplay" and "disrespectful attitude" also count as "major rules violations" that could land you in seclusion with no idea when you'll get out.
Youth advocates say some counties are putting kids in seclusion too readily, for far too long. Juvenile justice officials say they have those rules for a reason, and when a child is dangerous and acting out, they simply have to isolate them.
It's a familiar disagreement in juvenile justice, but lawmakers got to hear it again Tuesday night as they considered placing a four-hour limit on counties' use of seclusion.
Under a bill from Sen. Leticia Van de Putte (D-San Antonio), only assault, escaping or trying to escape would carry a penalty of seclusion for more than four hours. Each county facility in the state would also have to report how often it placed juveniles in solitary, and why.
As part of the movement away from big, state-run juvenile facilities, more kids are held and treated by county juvenile probation offices. It's a good idea for many reasons, but it also means rules can vary from one county to the next. It's tough to get statewide data from such a decentralized system, and the Texas Criminal Justice Coalition says the state's oversight of the county system is still too weak.
In advance of the bill's hearing, the Associated Press took a longer look at the issue, and some of the research on why solitary confinement is so harmful for kids.
"This bill reflects a national trend in rethinking the use of solitary confinement," said Catherine McCullough from the ACLU of Texas Tuesday night—but the county juvenile officials who turned up uniformly opposed the bill.
Some argued that four hours in seclusion was no great deterrent at all—at 9 p.m., after waiting all afternoon to testify, one woman joked that even "eight hours goes by pretty fast"—and only long stints in seclusion would make an impression on kids.
Others said disciplinary seclusion was hardly as bad as advocates suggest. "When kids are in their room … they have to have all their rights given to them," said Doug Vance, the chief juvenile probation officer for Brazos County. "They're not locked away in some dungy cell for hours and hours on end."
They made a strong distinction between their disciplinary seclusion and the sort of solitary confinement youth might get in the adult system.
The county officials said they were fine with reporting their use of seclusion, but urged senators to commission a study on improving their use of seclusion—if there's any problem at all.
Mark Williams, Tom Green County's chief probation officer, said Van de Putte's bill ignores the reality of running a youth lockup, and gives too much credence to the opinions of outsiders.
"The people that don't work with the kids are the ones that really like this bill," he said, "and the ones that work with the kids are the ones that do not."