In Juvenile Justice, Community Probation Doesn't Always Mean Kids Are Close to Home
After years of reform focused on placing kids in probation programs near home, advocates worry about transfers to county facilities hundreds of miles away.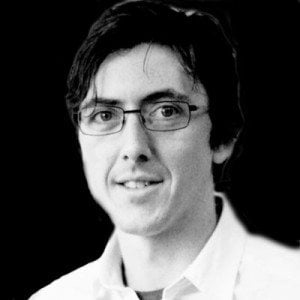 Five years of juvenile justice reform in Texas have been built on one point that everyone can agree on: kids do better when they're close to home.
Texas has moved three-quarters of its state lockup population into community probation over the last few years, so kids can get treatment near their families and support networks. But Eileen Garcia, director of the advocacy group Texans Care for Children, says that local control has also created a statewide market for county treatment space, and some kids are still sent hundreds of miles from home. Even if they're assigned to "community" probation, it turns out there's no guarantee they'll serve it in their community.
Just last week, in fact, treatment space for three kids was simply auctioned off at the Juvenile Justice Association of Texas' fall conference in Corpus Christi—a fundraiser the juvenile justice trade group has been holding for years. Last week's highest bidders scored three-to-six-month placements at the Parent Adolescent Center in Floydada, the Van Zandt County Juvenile Probation Department and the Garza County Regional Juvenile Facility.
Garcia says she's heard anecdotally about kids being transferred from their home county's probation departments to facilities far across the state, even without an auction. Sometimes it's because a faraway county offers specialized treatment that isn't available close to the child's home. Garcia says her group supports those moves, but that the system needs some way to ensure that's the only reason kids are transferred far from home.
"What runs counter to legislated reform and what isn't good for kids is if counties are moving kids further away from home merely to cut costs," she says. "We want to ensure that counties that are able to treat kids in their community are treating them in the community."
Van Zandt County juvenile probation director Bobby Colacino told the Observer his placement went to Hopkins County, two counties over. Garza County's facility is privately run by Cornerstone Programs, whose CEO Dan Maldonado did not return a request for comment.
El Paso County Chief Juvenile Probation Officer Roger Martinez was the high bidder on the treatment bed in Floydada, about 400 miles northeast of El Paso. Martinez, who is also the industry group's vice president, says JJAT has been running these auctions for years, though it's the first time he's won.
Martinez says deciding which child gets to enjoy the winning placement in Floydada will be a careful decision for his staff. First, he says, he'll send a placement coordinator to tour the facility, then decide which kid in El Paso County's juvenile probation system will benefit most. Martinez says El Paso's only residential treatment option is a secure facility, so the non-secure Parent Adolescent Center in Floydada will be a better fit for some kids.
Martinez says that while most kids are better off staying close to home, some in El Paso need to leave to break out of the bad routines that got them into the system. "That's something special, where it might be best to remove them from the community locally—anything from drug cartels, very specific border issues."
"El Paso historically has been a low committing county," he says. Last year, he says, El Paso sent just 21 kids to state-run lockups, and had, at most, 15 kids transferred to treatment out of El Paso County at any given time.
Garcia, though, says the larger issue is that nobody knows how many kids are being shuffled between facilities across the state, and for what reasons. While the Texas Juvenile Justice Department ombudsman has strong oversight authority over state lockups, Garcia says there's no central authority over the county probation system.
Garcia says her group will ask for detailed information on how many kids are being transferred to far-off counties for probation, because right now, that's a picture of the system nobody has. "Certainly at this point in time, our Legislature doesn't have that snapshot," she says. "The whole gist of the reform was keeping these kids in their community and getting the treatment they need."