Groups Urge End to Tasers, Pepper Spray in Schools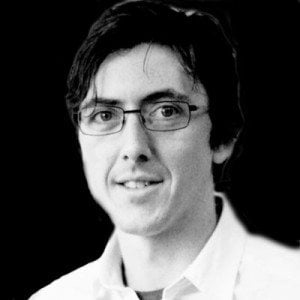 Noe Nino de Rivera is still in a coma after being tased by a campus police officer at Bastrop's Cedar Creek High School last month. The 17-year-old had been in the middle of a fight—which he may have been trying to break up—when a "school resource officer" shocked him and he fell, hitting his head. (The boy's parents have since sued the school district over the incident.)
A handful of groups led by the ACLU of Texas have noted there's no statewide standard guiding Taser use by school cops, and in a letter sent last week, they asked the Texas Commission on Law Enforcement to create one—by banning the use of Tasers, and pepper spray, on students.
Private security firms, in-house school police departments, city or county police and even undercover school marshals all provide for some measure of school security across the state, each with their own standards of force. But the groups that signed on to last week's letter focused on creating a new guarantee for students in Texas schools.
"Schools should be safe havens from this type of police use of force," said ACLU of Texas Executive Director Terri Burke in a statement. Disability Rights Texas, the Mexican American Legal Defense and Education Fund, the National Alliance on Mental Illness, Texans Care for Children, Texas Appleseed, and the Texas Criminal Justice Coalition all joined on to the letter.
The popularity of "non-lethal" weapons like Tasers and pepper spray is just one piece of a much larger problem all those groups have been  fighting for a long time: the school-to-prison pipeline that turns public schools—especially those in poor, nonwhite neighborhoods—into harsh, brutalizing institutions in the name of discipline and safety.
But as the Houston Chronicle's James Pinkerton wrote last week, many school officers see Tasers and pepper spray as important tools for their jobs:
The use of Tasers and pepper spray was defended by Chief C.A. "Chuck" Brawner, of the Spring Branch Independent School District police force, who said nonlethal weapons are necessary so officers don't have to use firearms or nightsticks on unarmed students. His officers do not use Tasers but carry pepper spray and have used the caustic agent twice on students since 1987, Brawner confirmed.

"When you take away the pepper spray and you take away the Taser, what do you have left?" Brawner said. "What if there are several people and you have one officer and they can't control them and they could get away and cause other problems, how do you stop them? When you start taking away other options other than a firearm or a nightstick, what else are you going to use?"
Other officers mentioned in the Chronicle story suggest better training helps to avoid misuse of Tasers or pepper spray against children. Houston ISD police have a pepper foam, which is less likely to hit bystanders, and have used it nine times in the last two years.
Even concerns about Tasers in school are nothing new. In 2006, Florida lawmakers introduced bills banning stun-gun use on children after officers stunned a 6-year-old boy "who was wielding a piece of glass in a principal's office"—but the bills never made it out of committee.
In September, four Fort Worth-area police departments suspended Taser use, after their lawyers suggested they could be held liable for injuring people with the stun guns. One department has since lifted its ban.
The ACLU's letter makes what seems to be a reasonable suggestion, that weapons like Tasers and pepper spray are even more dangerous to children than they are to adults, though that's still an open question in academic research. The good people at National School Safety and Security Services note it's "unlikely that there will ever be such a strong body of research reflecting real-life 'tests' actually on children/adolescents since ethical implications of scientific testing and the vast majority of parents will understandably not permit such testing."
Unfortunately, there's a growing sample size for any researchers who want to look into Texas schools. In a footnote, the letter lists 19 local news stories about Taser or pepper-spray use against students in just the last six years. Of course, many more aren't even reported.
To support journalism like this, donate to the Texas Observer.