$5.4 Billion Spending Cut Already Taking a Toll on Schools
One year on, some effects of the Legislature's public education cuts are clear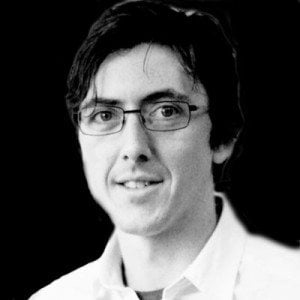 It can be tough to measure what the Legislature's $5.4 billion school funding cut will really cost Texas schoolkids.
Since the new budget took effect in September, anecdotes of woe have popped up all around the state—kids sweeping the classrooms, schools charging for bus rides to school.
In a story published Friday, the Texas Tribune's Morgan Smith offered a look at how teachers are coping with the bigger classes, when there are suddenly 10,000 fewer teachers around this year, and 100,000 more students. In a word, they're busier. But they're still teaching, and students might not mind so much. When the 24th student arrived in one class, Smith writes, kids were just "excited to have a new face."
But what does the research say happens when classrooms get packed? As Smith suggests, it's complicated:
Research is mixed on the effect of class size on learning, but many educators agree that adding just two students to an already full classroom can intensify the challenge for teachers. Some worry that increasing class sizes hurts the neediest students most.
There are studies that show kids do just as well in bigger classes—notably the work of Stanford researcher Eric Hanushek, a free-market reformer who also opposes putting more funding into early childhood education. On balance, though, the most thorough studies show young students do better in smaller classes. Last year, for example, the Center for Public Education published a roundup of major studies on the question spanning decades, and found that most studies show evidence there are benefits to smaller classes in early grades, particularly for minority and low-income students:
Even in light of findings that suggest no relationship between class size and student achievement, the preponderance of the evidence supports positive effects and academic gains when class size reduction programs in the primary grades are well-designed and properly implemented.
Texas, of course, is engaged in exactly the opposite sort of experiment. The Tribune says 8,479 classrooms from kindergarten to 4th grade have more than 22 students, according to the Texas Education Agency, up from 2,238 last year. Districts must get waivers from the state to bust through that 22-student cap, and they're doing it in record numbers.
To get a handle on just what these lean budgets are doing to Texas' schools, the Texas-based advocacy group Children At Risk has begun a six-month study of surveys, visits to schools and TEA data. The group's president Bob Sanborn told the Observer they're hoping to cut through the politics of school funding in Texas.
"We wanted to really look at what's the real impact, what does the current data say about the impact of the budget cuts in public education," Sanborn says. "At the beginning of the survey we're seeing efficiencies develop. We're seeing schools work to cut down their central office staff, staff outside the education area. And that's what you want to see, you want to see them take out some of the non-core area type of positions."
That's the conservative argument for shrinking the budgets—that these cuts are long overdue, and are only eating away at the bloated bureaucracy that's built up at district offices.
But Sanborn says those sorts of cuts have been nowhere near enough, and some districts have carved off huge slices of their teaching corps too—like an 11 percent cut in Waco ISD. Fewer teachers, fewer classroom aides and bigger classrooms in early grades are widespread trends statewide.
"If we continue to see the very efficient districts that have gone from six classroom class size waivers to 96, or from 20 to 300 … especially in high poverty schools, you can't have one teacher to 25 kids," Sanborn says.
"What we're not going to be able to do is measure impact on learning, because that's sort of a longer timeline."
There's that same challenge again—finding concrete evidence of just how troublesome these cuts will be for kids.
Earlier this month, state Rep. Mike Villarreal, D-San Antonio, waded into those waters, at least when it comes to the cuts to pre-K.
The state still funds half-day pre-K for kids in "at-risk" populations: kids from low-income families, kids who are still learning English, kids in foster care or whose parents are active-duty military or were injured or killed on duty. But last session, lawmakers eliminated the $200 million in grants it had long offered schools to expand their pre-K from half- to full-day.
Numbers Villarreal got from TEA show that, among economically disadvantaged students, those who'd attended public pre-K outperformed kids who hadn't, on their third-grade state math and reading tests. While 17 percent of low-income kids without pre-K failed the reading half of the TAKS, the failure rate for those with pre-K was 12 percent—pulling them closer, at least, to the five percent failure rate for kids from higher-income families.
"We now have timely evidence that pre-K narrows the achievement gap in Texas, and that the legislature was foolish to eliminate pre-K expansion grants," Villarreal said in a statement.
Children At Risk's preliminary look at the cuts breaks down just how much pre-K staffing has shrunk. "In total, school districts cut 1,132 pre-kindergarten teaching positions by limiting student enrollment, moving from full to half-day curriculums, and/or increasing class size." Some districts, like fast-growing Cypress-Fairbanks ISD outside Houston, kept their pre-K staffing pretty much intact. El Paso ISD cut its pre-K teachers by almost 93 percent.
"One thing that we'll see in terms of education is that the research is very clear on pre-K, so when you see a place like El Paso eliminate all those pre-K positions," Sanborn says, "they're gonna see some long-term repercussions there."