$3 Million Whistleblower Settlement Is Cheap Getaway for Ken Paxton
In his most serious and sordid legal scandal yet, the most talented political escape artist in Texas pulled off yet another act.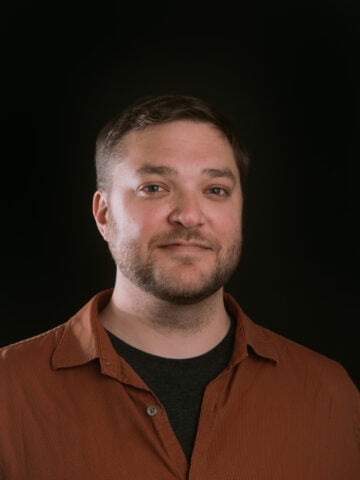 Texas Attorney General Ken Paxton, that pugilistic legal crusader, is backing down from a battle with four of his former top deputies-turned-whistleblowers who went public with accusations of their boss's corrupt relationship with an Austin real estate mogul and campaign donor.
Late last week, Paxton's office announced it had reached a settlement for $3.3 million with the ex-senior AG officials who claimed Paxton had illegally retaliated against them for their actions. While Paxton maintains the group's bribery allegations are false, the attorney general agreed to apologize for calling them "rogue employees."
The settlement—which would be footed by taxpayers—isn't final until legislators sign off, but if approved it would mark yet another act pulled off by the most talented political escape artist in Texas as he navigates the long-term fallout of the most serious and sordid scandal in his ethically fraught career. After surviving a primary challenge that centered on his corruption and easily securing a third term in November, the sole remaining legal threat from this particular episode is the FBI probe that has been ongoing for over two years, with no charges yet filed.
This corruption saga was first uncovered in the fall of 2020, when several of Paxton's top deputies alerted law enforcement—including the FBI—of what they believed to be a corrupt relationship between their boss and Nate Paul, an Austin real estate mogul and campaign donor.
Their actions helped expose the depths of that scandal and the myriad ways that Paxton used the power of his office to aid and protect the developer's crumbling empire known as World Class Capital.
The whistleblowers who didn't resign were promptly fired by Paxton, leading them to sue their former boss for violating a state whistleblower law that prohibits retaliation against public employees for reporting unlawful behavior.
Their suit detailed the depths of the attorney general's alleged abuse of power on behalf of Paul, including using the power of his office to investigate Paul's business adversaries, intervening in a charity's lawsuit against World Class over a real estate deal, and personally issuing an open records ruling that helped Paul prevent foreclosure on some of his underwater real estate holdings. They also alleged that Paxton had gotten his $1 million home in West Austin remodeled by a contractor that Paul owned or controlled, and that Paul hired a former Texas Senate aide who was fired after having an affair with Paxton.
Paul previously acknowledged hiring the woman who was involved with Paxton, but claimed it was not done as a favor to Paxton and has denied any wrongdoing.
"Some of Paxton's actions," the lawsuit argued, "were so egregious and so contrary to appropriate use of his office that they could only have been prompted by illicit motives such as a desire to repay debts, pay hush money, or reciprocate favors extended by Paul." In making their case, lawyers for the former deputies sought to depose Paxton, his new top deputy, Paul and his company, Paxton's former girlfriend, and other bit players in the saga.
Paxton has denied all claims of wrongdoing. "I make no apologies for being a fierce investigator and defender of individual rights in the face of potentially unreasonable and authoritarian actions," Paxton said in November 2020. "Doing so is not favoritism. It is doing what the people of Texas expect from every law enforcement agency, their attorney general, and the staff of this office." Paxton argued the case should be dismissed because he—as an elected statewide officer—was not a public employee, and thus, was not covered by the whistleblower law. That brazen strategy delayed the case for years, preventing any new evidence and testimony to come out in deposition or trial.
"The OAG is doing everything they can muster to avoid having Ken Paxton answer basic questions under oath about the facts," Carlos Soltero, an attorney for one of the whistleblowers, said at the time.
Paxton's attempt to dismiss the whistleblowers' claims was shot down first by a district judge in Austin, and then by the 3rd Court of Appeals. He petitioned the Texas Supreme Court to review the case about a year ago.
Before the justices had the chance to rule, the court was asked late last month to hold off so the two sides could try to settle. A recent court filing outlining the settlement states that "Paxton accepts that plaintiffs acted in a manner that they thought was right and apologizes for referring to them as 'rogue employees,'" and stipulates no admission of "liability or fault."
In a statement, Paxton ceded no ground, claiming he was settling merely to protect taxpayers and devote himself fully to more pressing legal crusades (e.g. suing anything that moves in President Joe Biden's White House). "I have chosen this path to save taxpayer dollars and ensure my third term as Attorney General is unburdened by unnecessary distractions," he said. "This settlement achieves these goals. I look forward to serving the People of Texas for the next four years free from this unfortunate sideshow."
The settlement provides compensation to the whistleblowers who lost their jobs. But it is yet another severe blow to the larger cause of holding Ken Paxton accountable and to bringing public corruption into the public eye.
Still, the Legislature must first agree to allocate $3.3 million in state funds to cover Paxton's hide. In the wake of the settlement news, some Republican legislators professed outrage at the potential burden on taxpayers. Plano Republican Jeff Leach, who chairs the House judiciary committee that has oversight of the AG's office, issued this statement: "I am extremely troubled and concerned that hardworking taxpayers might be on the hook for this settlement between the Attorney General and former employees of his office. I've spoken with the Attorney General directly this morning and communicated in no uncertain terms that, on behalf of our constituents, legislators will have questions and legislators will expect answers."
It's not clear whether this is merely posturing for the public or a real pledge to hold Paxton to account. Remember, Leach is a fellow Collin County conservative who was closely aligned with Paxton, and tried to help undermine his prosecution on securities fraud charges (which Paxton has delayed for over seven years). Back in 2016, the Dallas Morning News obtained text messages showing how Leach and other local legislators plotted to pressure the Collin County judge to ignore a court order and stop paying special prosecutors handling the case.
The Republican-controlled Legislature has, however, grown increasingly aggrieved by Paxton's handling of his office and the cost of his scandals. Last session, Paxton was grilled by senators over his request for tens of millions in funding for outside counsel to lead the state's antitrust suit against Google. Turns out, he needed outside help because his chief civil litigator working on that case was among the whistleblowers who left amid the scandal. Still, the Lege ultimately gave Paxton what he wanted.
If the Legislature elects to reject Paxton's multi-million dollar settlement, then it's back to the courts. The Supreme Court could then rule in Paxton's favor, effectively closing the book, or go against him—which would kick the case back to trial court, which would also surely drag out and delay the process.
Meanwhile, the other avenue for legal action on the corruption scandal is through the FBI, which opened an investigation into Paxton's dealings way back in November 2020. Ever since, rumors have consistently circulated about impending indictments but so far there's been no public action taken.
Paxton's tenure at the helm of the Attorney General's Office has been mired by dysfunction and plagued by chronic legal and ethical quagmires, but all that has merely emboldened him and endeared him to the hardcore base of Texas Republicans who see him as a Trumpian folk hero.
The AG may have to take some licks for the cost of his whistleblower settlement, but Paxton seems to think $3.3 million in public funds is a small price to pay to avoid yet another public airing by a trial focused on his misdeeds.