Fumbling Reform
No help from lawmakers on skyrocketing electric rates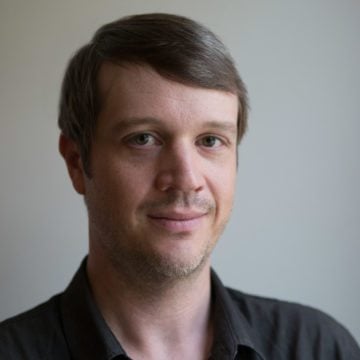 Texas lawmakers fled Austin just as the mercury started to inch up. They'll be home in time for the seasonal panic attack when summer electricity bills start rolling in. Like last year, the phones in their district offices will light up with angry calls about escalating costs. Inevitably, heartbreaking stories of the elderly and the infirm dying in their homes because they cannot afford air conditioning will play out on the nightly news. Then, one day later this year, customers of Dallas-based TXU Corp. will awaken to discover that their power company is the exclusive property of private equity firms eager for massive returns. Elected officials, Republican and Democrat alike, will have to admit that the regular session did almost nothing about Texas' sorry deregulated electricity market.
"What went wrong? The Legislature let us down, let the consumers down, and ended up finger-pointing at the end rather than producing results," says Tim Morstad, an AARP lobbyist.
Eight years have passed since the Legislature deregulated electricity over the objections of consumer advocates. Rates have since soared, and pressure has grown for reform. Yet for years lawmakers counseled angry citizens to take a wait-and-see-approach to deregulation, but matters reached a tipping point last year. Natural gas prices had fallen significantly since hurricanes Katrina and Rita, but electric rates had remained high, leading to charges that utilities were gouging consumers.
Most of the outrage centered on TXU. This Wall Street success story had been posting eye-popping profits-$2.55 billion in 2006. Company CEO John Wilder raked in an estimated $270 million in compensation and stock awards between 2004 and 2006. And lest this grotesque sum rouse the peasants to storm Wilder's mansion, the company provided him with a $365,000 upgrade to his home security system, among other perquisites.
A rolling blackout in April 2006 brought attention to the fragility of the Texas power grid. TXU used the occasion to announce plans to construct 11 new coal-fired power plants, stoking a grassroots uprising that eventually included big-city mayors, millionaire businessmen, and a remarkable group of farmers, ranchers, retirees, and students from across the state.
In November, during a joint hearing of the Senate and House committees that oversee the power industry, Sen. Troy Fraser, a Horseshoe Bay Republican, responded to constituent anger by warning the industry that the Legislature was prepared to take action unless rates fell. Fraser, co-author of the '99 deregulation legislation, saved special opprobrium for Wilder. He accused the CEO-who had spent that morning talking to analysts about TXU's over $1 billion in third-quarter profits-of overseeing a renegade corporation.
"I ran a public company, and I wanted to make a profit, but there's a certain point of loyalty to the customers of not abusing [them] just because you can," Fraser angrily told Wilder, who was testifying to the committees.
For critics of the power industry, Fraser's tough talk was exciting-here was a conservative Republican with business bona fides signaling that he was ready to make serious changes to the deregulation plan he authored. Sure enough, in February Fraser filed sweeping legislation to shrink the major utilities and stimulate competition. Several provisions went after TXU directly. One would have forced TXU to split into three separate companies. Another would have addressed TXU and NRG Energy Inc.'s stranglehold on the wholesale power market by requiring the companies to sell power plants.
In late February, two private equity firms, Kohlberg Kravis Roberts & Co. and Texas Pacific Group, announced a leveraged buyout of TXU for a record $45 billion. In an unusual move, the buyers struck a deal with Environmental Defense and the Natural Resources Defense Council, two business-friendly national environmental groups. The firms promised to tackle climate change, eliminate eight of the 11 proposed coal plants, and invest in renewable power and energy efficiency. For ratepayers, TXU threw in a 10 percent discount for those on the most expensive plan. Almost immediately the buyers rebranded the company "The New TXU" and unleashed an advertising campaign to alert the world to the change.
"While this earthquake took place in Texas, the reverberations are going to be felt from Wall Street to Washington, and it's about time," said David Hawkins, director of the climate center at the defense council, during a conference call with reporters following the buyout announcement.
Consumer groups, left out of the discussions, were not as enthusiastic. "[Legislators] went into the session with a view that prices were too high and they needed a critical legislative fix," says Randy Chapman, executive director of the Texas Legal Services Center. "The buyout greatly complicated matters." Fraser insists that the deal only deepened the need for his deregulation fix.
Consumer groups noted that the buyers would be taking on $25 billion in junk-bond debt to purchase TXU. They worried that paying down that debt would eventually result in higher rates, require extensive cost-cutting, or both. And there was little Texas regulators could do about it.
In a committee hearing, Texas Public Utilities Commission Chairman Paul Hudson pointed out that unlike 46 other states-South Dakota recently became the 47th-Texas' utilities regulator has only limited authority to review the buyout. Arizona and Oregon recently used their regulatory muscle to prevent public utility buyouts. Fraser proposed a fix, Senate Bill 896, to give the commission similar clout.
Frederick Goltz of Kohlberg Kravis warned that the bill amounted to "reregulation," a dirty word to market absolutists. "Texas can't have it both ways," Goltz said. "We can't foster free markets while at the same time giving the PUC veto power over private ownership." Goltz said the buyers would make binding commitments with the commission, including a pledge to hold a majority ownership interest in TXU for at least five years, if the Legislature did not tamper with the current system. (After the session, the company also announced a number of new protections for at-risk consumers.)
On March 15, the Senate unanimously passed SB 896. However, Rep. Phil King, a Weatherford Republican and Fraser's counterpart in the House, rejected giving the commission any say over the TXU transaction and argued for only limited oversight of future deals. He never gave Fraser's bill a hearing.
To ensure lawmakers heard their position, TXU and the company's would-be owners launched a massive lobbying blitz. The effort involved more than 80 lobbyists, including former legislators, former Dallas Mayor Ron Kirk, at least one former utility commissioner, and Bruce Gibson, who in January quit as Lt. Gov. David Dewhurst's chief of staff to work for TXU. The company spent more than $3 million on lobbyists.
Other utility industry players activated their own lobby teams to ward off legislative tampering with the more profitable aspects of the electricity market. Their targets were two other bills filed by Fraser. Senate Bill 482 and Senate Bill 483 addressed the retail and wholesale aspects of the market, respectively. Over King's objections and by a razor-thin margin, the House added a 15 percent rate reduction to the highest electric plans to SB 482. Many consumer protections, including a ban on shutting consumers' power off during extreme weather, also found their way into the bill.
In May, discussions on the bills turned nasty in conference committee. Fraser accused King of doing TXU's bidding. "He continues to represent the position of TXU," Fraser told the Observer. "Every time he meets with me, it's always about the deal, what we have to do to complete the transaction [for KKR]." King repeated, mantralike, that he would only sign off on legislation "if it's constitutional and it still supports the free market." SB 483 died in committee.
With three days left in the session, SB 482 finally emerged from conference. The state's top political leaders had helped shape the outcome. Lt. Gov David Dewhurst stepped in to bring bickering senators to heel. Gov. Rick Perry, a reliable TXU ally, had reportedly threatened to veto any legislation requiring power plant divestiture. Under SB 482, TXU emerged largely unscathed, the House's rate cut was diluted, and an industry goodie-securitization of debt, which lowers a utility's cost of borrowing-had been slipped in as a last-minute surprise. Nonetheless, consumer advocates had some mild praise for other aspects of the bill. For one, it stipulated that the former monopoly utilities-TXU, Reliant Energy Inc., and Direct Energy Texas-had to move aggressively to sign up new customers outside their traditional service areas or face steep fines. Moreover, the utility commission could require utility executives to abide by a code of conduct, enforceable with criminal penalties.
SB 482 finally hit the House floor on May 26, with two days left in the session. It attracted Democratic opposition, led by House Democratic Caucus Chair Jim Dunnam, the Waco Democrat who questioned new material in the bill added without debate in the conference committee. Dunnam accused King of passing a "sham" bill that did little for ratepayers. Each side accused the other of working for the industry. Deftly using points of order, Dunnam killed the bill as the clock ran out. At session's end, all that remained was consumers' unrequited desire for reform that will only grow during the next 18 months.