The Lege Tries to Do Some Dam Planning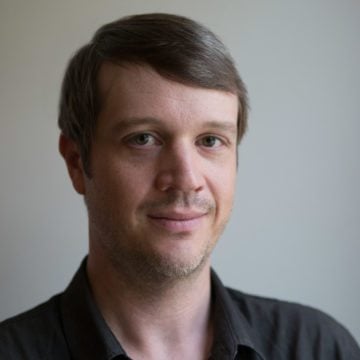 You don't miss your water 'til your well runs dry, as the old saying goes, and given the drought conditions in many parts of the state, the current Texas Legislature is beginning to pine. The Lege is wrestling with how to stretch water resources. Hanging above them is the 2007 state water plan, a voluminous document produced during the past five years with the input of "stakeholders"—water suppliers, businesses, irrigators, conservationists, etc—in 16 regional planning groups. The plan predicts that Texas' population will more than double in the next 50 years, with 46 million people calling the state home by 2060. Based on those projections, combined with the fact that reservoir sedimentation and shrinking aquifers will reduce existing supplies, the plan projects a water deficit of 8.8 million acre-feet by 2060. (An acre-foot, about 326,000 gallons, covers an acre to a depth of 1 foot.) To bridge the gap, the water plan recommends a whopping $30.7 billion in new water projects, including 14 major reservoirs and more than 40 pipelines.
While calling the current water plan an improvement over the previous one, completed in 2002, environmentalists and some local water planners are pushing the state to adopt aggressive conservation efforts and water management strategies rather than the traditional approach of damming—and damning—streams and building other expensive infrastructure. They warn that natural systems are under strain and that action must be taken now to ensure that enough water is left in the ground and in streams to protect the environment.
A step in that direction would be passage of long-awaited "environmental flows" legislation, House Bill 3. It addresses what people have understood for a long time: that flowing streams are essential to the health of bays and estuaries, not to mention the rivers themselves. The state's coastal commercial and recreational fishing industries depend on flows, as do the endangered whooping cranes and the beer-sogged tubers on the Guadalupe River, to name a few "stakeholders." Yet even though the public owns the surface water, the vast majority of water rights have been historically appropriated with little regard to nature. "As we're approaching the limits … of our water supply, the health of bays and estuaries is more and more at risk," says Myron Hess, director of Texas water programs for the National Wildlife Federation.
HB 3 is the latest installment in a contentious history. In 2002, the San Marcos River Foundation shook the Texas water world by filing for a permit to leave 1.3 million acre-feet in the Guadalupe and San Antonio river basins, allowing that water to flow downstream into the bays and estuaries [See "The Rights of the River," June 21, 2002]. Other conservation groups filed similar permits for other river basins. Water developers were not pleased. "[O]ur underlying concern admittedly was if those permits were issued—at least in the amounts requested—they would foreclose further opportunities for surface water development in Texas," recalled Dean Robbins, a representative for the Texas Water Conservation Association, an organization comprised of water suppliers and developers, at a February House committee hearing on HB 3. In 2003, the Texas Commission on Environmental Quality rejected the applications. That same year the Texas Legislature passed Senate Bill 1639, which ratified the TCEQ's decision, but also created a 15-member study commission to hold public hearings and study the options for protecting environmental flows. That commission spurred water developers and three major environmental organizations—Environmental Defense, Sierra Club, and the National Wildlife Federation—to negotiate their differences, something all parties agree is extremely rare in Texas water politics. After years of meeting and conferring, and a false start in 2005's legislative session, the Legislature is poised to ratify the groups' consensus in HB 3, authored by San Antonio Democratic Rep. Robert Puente, chair of the House Committee on Natural Resources.
The bill lays out a staggered schedule for dealing with each river basin and bay system. The process will begin with the Trinity and San Jacinto rivers that feed the Galveston Bay system, and the Sabine and Neches Rivers and Sabine Lake Bay, and then work westward toward the Rio Grande. A scientific team is to be appointed for each bay-basin system. The teams are charged with sifting through the decades of research on such matters as how much freshwater influx is needed to keep oysters alive during a drought. The experts, working in conjunction with a group of regional stakeholders, will eventually make recommendations to the TCEQ on the appropriate "environmental flow regime," an attempt to approximate how rivers act in nature as they fluctuate through seasons and weather cycles. The complex process will take years. The TCEQ will establish the first set of environmental flow standards, for the Galveston and Sabine watersheds, in September 2010. Thereafter, HB 3 stipulates only that standards for other bays and basins be set "as soon as is reasonably possible."
Experts say they are less worried about eastern streams because they expect to find plenty of water available to reserve, or "set aside," as environmental flows. "We moved from east to west because there's a larger amount of unappropriated water [in the east]," says Ken Kramer, director of the Lone Star Chapter of the Sierra Club. "There's still time."
But in some rivers, such as the Nueces River and the Rio Grande, little or no water remains unclaimed. In fact, during certain times of drought, the only water that flows downstream in those rivers is from unused water rights or irrigators and cities discharging treated wastewater back into the river. About these troubled streams HB 3 only hints at a different, market-driven approach. "In the west we realized we're going to have to do a lot of voluntary conversion of rights," says Kramer. The idea, he says, is to preserve environmental flows by encouraging people to convert their water rights to in-stream flows, or put them into a water bank like the Texas Water Trust, a repository for donated flows. Such a method has had limited success so far. Since its inception in 1997, the state-run Texas Water Trust has had only two donations.
As a consensus bill, HB 3 is far from perfect. "From our perspective it does too little too late, and it doesn't address the real concerns that Texas has already over-appropriated with so many rivers," says Diane Wassenich, executive director of the San Marcos River Foundation. Wassenich points out that the legislation explicitly prohibits the state from issuing permits for environmental flows, a deliberate rebuke to her organization's permit application. She also notes that water suppliers are already in line to grab all the water left in certain river basins. For example, the Lower Colorado River Authority has applied to the TCEQ for rights to 850,000 acre-feet from the Colorado River basin. "I think it's fair to say certain applicants looked at how much water was available and then filed applications for that amount," says the National Wildlife Federation's Hess. Still, he says, HB 3 is a necessary first step toward settling disputes over environmental flows that have gone on for decades.
While HB 3 sailed out of the House with almost no opposition, Waco Republican Sen. Kip Averitt, chair of the Natural Resources Committee, has a different agenda in the Senate. Lt. Gov. David Dewhurst tapped Averitt to carry an omnibus water bill that includes the reservoirs designations. Most were recommended by the 2007 state water plan to meet urban water demands. In addition to the consensus environmental flows and conservation components, Averitt has appended language to his SB 3 that designates 19 "unique" reservoir sites in the state. Environmentalists like the Sierra Club's Kramer express frustration at "the idea we could only gain progress on [water issues] by swallowing the poison pill of reservoir designation."
Local communities fiercely oppose many of the dams, especially those proposed for rural Northeast Texas. Residents of the Sulfur River basin, where the proposed Marvin Nichols Reservoir would flood 62,000 acres, including at least 36,000 acres of high-quality bottomland hardwood forest, have been particularly vehement against the plan. "All these additional lakes are nothing … but an economic development scheme put together to take land away from private property owners and put longtime Texas families off of their places that they've lived just so folks in the big engineering firms and the big water utilities can make more money," Max Shumake, a rancher and president of the Sulfur River Oversight Society, told Averitt's committee in March. (Tellingly, the Marvin Nichols Reservoir is named after a past principal of engineering firm Freese & Nichols.)
Dewhurst has cautioned people not to "overreact" to the reservoirs. While the Lite Gov. insists he's sensitive to private property rights, he is disturbed that Northeast Texas rivers and tributaries wind up in Louisiana. "I've got a lot of friends in Louisiana, but let's grab that water, let's use that water for our deserving cities, and then on the reuse we can flow it back or something," he said at a February 22 conference announcing the omnibus bill.
Averitt has defended the designated sites as but a small step in a long process. "The designation is merely a procedure to keep state agencies and local governments from impeding the [reservoir] permitting process," Averitt told the Natural Resources Committee. He cited as an example the U.S. Fish and Wildlife Service's declaration last year of a 25,000-acre refuge for birds and other wildlife, including the endangered bald eagle, at the site of the proposed Lake Fastrill on the upper Neches River. In that case, he said, the federal government decided it wanted to install a "teeny-tiny wildlife refuge" without regard to Texas' water needs.
Sen. Kevin Eltife, a Tyler Republican and vocal critic of the plan, has called the reservoir designation "almost Trans-Texas Corridor, round II," because of the impacts on property owners. "It's a perfect example of why people don't trust government," Eltife told Averitt in March. On March 27, the Senate unanimously passed SB 3 after Averitt promised Eltife that he would hold hearings on legislation to protect property owners. Now the main action moves to the House with Puente's natural resources committee taking center stage. Puente told the Observer he plans on giving both pro- and anti-reservoir legislation an airing soon, but that he is not against the idea of reservoir designation.
The 19 proposed reservoirs are a continuation of a long Texas tradition of ambitious water exploits dating back decades. Today the state has over 200 man-made lakes larger than 5,000 acres. Critics charge that there are few areas left suitable for damming. In fact, conservationists want to wean Texas away from reservoir-building altogether. "[W]e don't need another round because we built too many [reservoirs] the last round," says Janice Bezanson, executive director of the Texas Committee on Natural Resources. "We overdid it." Bezanson and others point to surplus water sitting in some reservoirs around the state as one source for thirsty cities. Then there are efficiency and conservation, which some cities have already implemented.
"It's useful to remember that cities like San Antonio and Los Angeles have managed to use the same amount of water for a couple of decades while their population has grown over 2 percent a year during that same time period," says Chris Brown, a water conservation consultant in San Antonio. The National Wildlife Federation found that 1 million acre-feet could be produced in annual savings by 2060 if the whole state followed San Antonio's lead. That's about the same yield as building the 14 reservoirs recommended in the state water plan.