Dateline
The Coal War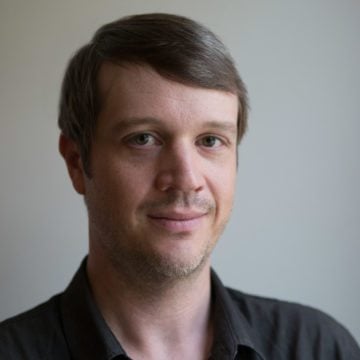 At 75, Robert Cervenka is a weathered rancher who is only too willing to tell you that he has "never cared much for environmentalists." It's a curious thing for Cervenka to say, considering that he and his family are at the forefront of a surprisingly sophisticated grassroots environmental group located in President Bush's home county. It wasn't always that way. Cervenka's activism began in September 2003 when he, his wife Jo, and their sons Darrell and Randy learned from a newspaper article that LS Power, a private St. Louis company that builds coal-fired power plants in rural areas around the country, was planning on constructing a $1 billion 800-megawatt coal-burning plant about one mile from their home just outside Riesel, a small town east of Waco.
The proposed plant would generate enough electricity for about 500,000 homes and create 100 permanent jobs. In churning out jobs and juice, the plant would also burn an estimated 120 railcars a day (24 million pounds) of coal brought from the Powder River Basin in Wyoming, sending thousands of tons of ozone-forming gases as well as mercury and soot into the air each year.
Along with six other proposed coal-burning units in the state, the Riesel facility is part of a national "coal rush" that threatens to roll back gains made in air quality and make it difficult for urban areas to meet EPA-mandated reductions in ozone and smog levels. (See sidebar, page 16) It is estimated that more than 100 coal-fired power plants are in the works around the country, spurred on by high natural gas prices and billions in subsidies and tax breaks offered as part of an energy bill passed by the U.S. Congress this year. If state environmental officials approve its construction, the Riesel facility would be the first coal-fired power plant constructed in Texas since 1988. Robert Cervenka is determined not to let that happen. His campaign to stop a local facility near the Cervenka homestead has transformed the Central Texas rancher into an advocate for changing the way we power our lives.
Sitting at the Cervenkas dining room table in August, Robert, Jo, and Darrell recount the long two years they have spent trying to halt the power plant. Jo opens a thick binder that contains a makeshift history of their struggle—newspaper clippings, letters to lawmakers, complex data on air emissions and their health effects. An editorial Robert wrote for the local paper in February 2004 catches my eye. "I am not a tree-hugging environmentalist," he wrote, "only a concerned farmer/rancher who would like to leave our land and the land downwind a cleaner and safer place to live."
Through the window, we can see the Lake Creek natural gas plant less than a mile away. Another natural gas plant is located nine miles north. Both are "peak" plants; they operate only during seasons of extreme heat and cold when electricity is most needed. But when Darrell and his siblings were kids, the family would wake up to a yellow haze in the air. Darrell suffered asthma attacks requiring emergency room treatment; years later, Robert and Jo came down with asthma as well. Although they can't prove it, the Cervenkas, along with many of their neighbors, attribute their respiratory problems to prolonged exposure to air pollution from the Lake Creek facility. As a result, they eye another power plant in the area with deep unease.
Soon after they learned about the proposed power plant, the Cervenkas formed a group called Texans Protecting Our Water, Environment, and Resources (TPOWER) whose members include ranchers, farmers, retired people, and a local cop, in addition to a Sierra Club member or two. The group began by talking to local and county officials about the environmental and health effects of burning coal. They testified that on windless days, the chemical-laden smoke from the plant would pile up over Riesel subjecting the young and elderly to bouts of asthma and other respiratory problems. They argued that soot would collect in ranchers' fields and that the sulfur from the smokestacks would corrode fences. They pointed to a flurry of recent studies showing that the level of mercury in one out of six pregnant mothers in the U.S. is dangerously high and that this mercury concentration can be traced back to coal-burning plants. On several occasions, TPOWER invited health and environmental experts to argue the finer points in front of local officials.
For the business community and most elected officials, the coal plant means the prospect of tax revenue, jobs, and economic development. McClennan County officials have estimated that LS Power would add as much as $4 million a year in tax revenue to county coffers and millions more to the Riesel school district. But to "make [LS Power] competitive with other power projects," the company is asking the county and the city of Waco to provide as much as $6 million in taxpayer-funded incentives, according to Mike Vogt, project manager for LS Power. While TPOWER seems to have convinced Waco and the county to hold off on the incentives package pending a final decision on the permit application, the Riesel city council voted unanimously in July of this year to approve a tax abatement for LS Power. This agreement allows the company to make standard yearly payments to the city of about $190,000 in lieu of paying local taxes.
As to TPOWER's contention that the plant would pollute the Riesel area, Mayor Pro-Tem and local banker Steve Mullens says, "That's a bogus claim." Mullens insists that he's done his homework by talking to bank officials and plant operators in Texas communities where coal plants are located. He asked about pollution and health problems and found "no one who could give me any negative information about living next to those plants…" TPOWER has found more sympathy at the McClennan County Commissioners Court where at least two of the commissioners currently express opposition to the power plant. "When it first came to our attention, I thought maybe it would be a good economic incentive for the schools and the county. But when I started looking at the risks to the environment it started changing my opinion," said commissioner Lester Gibson who represents the eastern portion of the county where the plant would be located and has attended TPOWER presentations.
In addition to trying to convince citizens and leaders in McClennan County that the plant was a bad idea, TPOWER has also been busy trying to get the Texas Commission on Environmental Quality (TCEQ) to reject LS Power's application for an air permit. Originally, the company had asked that its pulverized coal facility—the Model T of coal-burning power plants—be allowed to emit, annually, up to 4,302 tons of sulfur dioxide, 1,183 tons of particulate matter, 3,266 tons of nitrogen oxides, 5,377 tons of carbon monoxide, 1,180 pound of mercury, and so on. In the abstract these numbers are hard to grasp. Compare them with current total emissions figures in McClennan County and the state, and their meaning becomes clearer. The amount of sulfur dioxide LS Power was asking to release, for example, would have more than doubled the total amount emitted in the county, according to 1999 data compiled by the non-profit group Environmental Defense. In addition, LS Power's proposed mercury output would have constituted a whopping 12 percent of the state's total emissions from all power plants, according to Environmental Protection Agency figures. With help from Public Citizen and the SEED Coalition, organizations that advocate for renewable energy, TPOWER linked these high emission levels to a lack of pollution-control technologies in LS Power's power plant design.
In June 2004, the Cervenkas met with seven TCEQ engineers to discuss problems in the permit application. During the discussion, the Cervenkas brought up the design of a 750-megawatt coal-burning facility in San Antonio. Proposed by City Public Services (CPS), the city's municipal energy company, this sister plant has loomed large in TPOWER's campaign. Residents argued to the TCEQ engineers that, at the very least, LS Power should be required to lower its emissions to match what state regulators had imposed on the San Antonio facility. TPOWER won that point. When the TCEQ issued its draft permit in March 2005, all categories of major pollution except for particulate matter had been drastically reduced. For example, mercury emissions had been cut from 1,180 pounds to 150 pounds while nitrogen oxides were cut by more than 40 percent, more or less matching maximum emission levels at the San Antonio facility.
Nevertheless, TPOWER members are still frustrated with both the TCEQ and LS Power. They note that in San Antonio, the city has agreed to "offset" almost all of the pollutants from its new plant by making reductions in emissions at existing facilities. In addition, the current proposal, they say, still does not use the latest technology that would further reduce pollution. In particular, they insist that any new coal plant in Texas use an emerging plant design called Integrated Gasification Combined Cycle (IGCC), which is up to twice as efficient as traditional methods and much cleaner. In April 2004, the Cervenkas had a chance to ask Mike Vogt, project manager for LS Power, about IGCC during a three-hour meeting at their home. "I said, 'Would you use the best available technology? Would you use IGCC?'" Robert recalls. Vogt, he says, responded, "If that's what it takes, that's what we'll do."
But that's not what LS Power plans to do. Vogt now says that IGCC is unreliable and too expensive since it adds about 20 percent to the cost of plant construction. The company had considered IGCC but decided against the technology. "We don't feel it is quite yet proven reliable," Vogt told the Observer. Government-owned utilities could take the risk but not companies who rely on investors to sink millions of dollars into a project, he added.
In fact, there are two existing IGCC facilities in the U.S. and at least three more planned by major electricity generation companies. Noting advances in the gasification technology, Platts Power, an industry trade journal, announced in March 2004 that the "Holy Grail of power production," IGCC, is "within reach." TPOWER members point to a recent case in Kentucky in which a state judge ruled that a company wanting to build a new coal-fired plant needed to reconsider IGCC before moving forward on a permit.
For his part, Robert tires quickly of the debates over "clean coal" technology and would prefer not to have the plant at all. "We'd just as soon run it off," he said. "I think we ought to have a moratorium to stop all these power plants until we get something cleaner," he added. In advocating a coal ban, the Cervenkas have been forced to think of alternative solutions to the nation's energy woes. They point to conservation, wind energy, the drilling of new natural gas wells, and even new nuclear power plants as alternatives to coal for generating electricity in Texas.
Their big chance to nix LS Power will come soon. In June, several TPOWER members as well as environmental groups such as Public Citizen, Blue Skies Alliance, and the SEED Coalition won the right to challenge LS Power's air permit before an administrative judge. That hearing will take place on November 16. Taking on the company will cost TPOWER upwards of $100,000 for a lawyer and expert witnesses, a big chunk of change for a community where nearly everyone scrapes by and where their opponent has an inside edge. (LS Power has hired Jeffrey Saitas, a past executive director of TCEQ, to assist the company in the permitting process.)
The Cervenkas plan on taking out loans if they can't raise the $100,000. With four other coal-fired units slated for nearby Robertson County, and numerous other big polluters in the region, they feel a special responsibility to stop the coal rush. "If we allow [LS Power] to have a dirty plant, then all the other plants will be dirty, too," says Robert. "It's critical for global warming and pollution for the whole area."
The Cervenkas are well aware that their battle has national, as well as regional implications. But for them, the problem is inherently personal. "I don't think we can live here if that power plant gets built," says Robert. "120 carloads [of coal] a day they plan on burning. Even if they clean it up 95 percent it's still too much."
KING COAL COMES BACK TO TEXAS
Texas ranks as the worst air polluter in the nation for all major categories of air pollutants except sulfur dioxide, where the state is a respectable fourth, according to the national non-profit, Environmental Defense. These dubious rankings have much to do with Texas' dependence on coal for electricity. Although the majority of Texans' electricity comes from natural gas (51 percent), most of the remainder is derived from coal, a much dirtier fuel. (In 2002, coal-fired power plants were responsible for 98 percent of sulfur emissions in Texas, 53 percent of nitrogen oxides, and 60 percent of carbon dioxide from electricity generation, according to the Department of Energy's Energy Information Administration's figures.) In addition, Texas is the nation's leader in mercury emissions from coal power. With the cost of natural gas spiraling upward and national concerns over "energy security," for some the United States' estimated 250-year coal supply suddenly looks like the answer to energy woes. However, by turning to coal—the fuel de jour of the industrial revolution—Texas is poised for even dirtier air.
Environmental and consumer organizations have taken a keen interest in the wave of coal-burning plants proposed for Texas. Of the seven facilities that are in the permitting process, four are in Central Texas, close enough to the Dallas-Fort Worth area to further diminish air quality in the Metroplex. Currently, nine counties in the Dallas-Fort Worth area are classified as "non-attainment" by the Environmental Protection Agency. Their ozone levels exceed federal limits and the state must come up with a plan to clear the air by 2009. "The DFW area is struggling, struggling to find a way to make this reduction to meet the EPA requirements by the deadline," said Wendi Hammond, with Blue Skies Alliance, a Dallas-based organization that advocates for cleaner air. "I think this 'coal rush' might throw a wr
nch into the pla
s we are trying to develop to attain clean air." Hammond is skeptical that the Texas Commission on Environmental Quality (TCEQ) is taking new coal plants into account when developing a clean air plan.
The TCEQ technicians in charge of reviewing applications for new coal plants insist that they are considering the impact on urban air quality and point to reductions made in Texas over the last eight years as evidence that state regulators have been proactive. Erick Hendrickson, TCEQ's Combustion Team Leader, faxed figures to the Observer showing an 85,000-ton decrease in nitrogen oxides, key ingredients for ozone and acid rain, between 1997 and 2004. "The other part of this story is a big story that's not being told," Hendrickson said. "Overall [nitrogen oxide] reductions are occurring and they are much greater than the increases."
While acknowledging improvements, many environmentalists and urban smog-watchers put little stock in the TCEQ's track record of forcing polluters to clean up. They worry that recent gains could be wiped out if even a few new coal-burning plants are constructed. Tom "Smitty" Smith, the director of Public Citizen, estimates that the seven proposed coal plants would add 14,000 tons of ozone-forming pollution and more than 70,000 tons of greenhouse gases to Texas air a year. According to Smith, just one monstrous plant in Robertson County, near Riesel, "would be so large that it would eliminate all of the gains made in emissions." TXU, the Texas-based energy giant that is proposing the plant, has applied for an air permit to the TCEQ, asking that it be allowed to emit seven times as much mercury and over four times the amount of sulfur as LS Power's proposed plant. —F.W.