Fri, Jan 30, 2004 at 12:00 am CST
Steven G. Kellman is the author of Redemption: The Life of Henry Roth and The Translingual Imagination. He teaches at the University of Texas at San Antonio.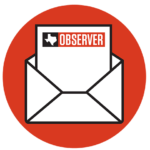 Get the latest Texas Observer news, analysis and investigations via Facebook, Twitter and our weekly newsletter.
Enter your email