A Year After West Disaster, Legislators Still Talking About Reform
At a hearing this morning, a House committee considers a set of modest changes to the way Texas oversees fertilizer plants.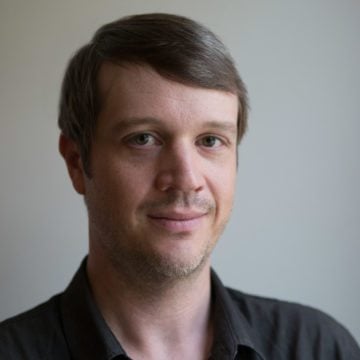 As the one-year anniversary of the West fertilizer plant disaster approaches, we're getting a clearer idea of what the Texas Legislature might do to strengthen oversight of the state's ammonium nitrate facilities. The answer: a little bit of this, a little bit of that, but nothing sweeping.
Still, something is a whole lot more than what's been done to date, which is nothing. The Legislature met for several months after the West Fertilizer Company plant exploded, killing 15, in April 2013, but did little more than talk. And that's what lawmakers have been doing in the year since too.
This morning, the Texas House Homeland Security and Public Safety Committee held its third hearing on the West disaster in the past year. The committee's chair, Rep. Joe Pickett (D-El Paso), gave a general outline of some of the changes he'd like to see at the 96 fertilizer plants in Texas, and ordered the half-dozen state agencies in attendance to work on draft legislation to be ready in June or July.
Pickett addressed the glacial pace of proposing reforms, saying he "didn't see the need for a knee-jerk reaction." One reason for the go-it-slow approach is the committee's make-up. Seven of the nine members are Republicans, many of whom are hostile to any additional government regulation. As if to underscore the point, state Rep. Dan Flynn (R-Van) wondered out loud this morning, as he's done at previous hearings, why "we haven't had that many incidences. What has kept that from happening? Luck?"
State Fire Marshal Chris Connealy—who was testifying at that point—responded politely that two of the state's deadliest industrial disasters had involved ammonium nitrate: the 1947 Texas City disaster, the worst in American history, that killed 581 people after 2,300 tons of ammonium nitrate detonated on a barge; and the West fertilizer plant fire and explosion that killed 15 people and injured hundreds (the official count is still unknown, as the Dallas Morning News reported this weekend.) But, hey, that's only an average of nine deaths per year.
So, Pickett is trying to craft a set of changes that can pass muster in an anti-regulation environment.
Among the changes at the top of the list is giving the State Fire Marshal's office more authority over ammonium nitrate facilities. The most concrete change discussed today was consolidating reporting data with the fire marshal. Fertilizer facilities are required to report how much ammonium nitrate they have on hand to state and local authorities through Tier II reports. It's especially critical that local emergency planners and first responders see, and use, these reports to prepare for a potential emergency. In West, the company submitted incomplete information to the Department of State Health Services and while authorities in McLennan County received the report in February 2012, there's no indication they used it in any meaningful way or that the state flagged the hazardous ammonium nitrate quantities.
Both Pickett and the head of the Department of State Health Services indicated today that Tier II reporting should be moved to the State Fire Marshal's office. But it was unclear what, if anything, the Legislature might do to make sure that the locals are receiving and acting on the Tier II reports. Nim Kidd, the chief of the Texas Department of Emergency Management, said his agency had no way to enforce the reporting requirement.
Pickett also indicated a willingness to consider strengthening rules on the storage of ammonium nitrate. Connealy, the State Fire Marshal, said today that 46, nearly half, of the state's 96 ammonium nitrate plants are housing the fertilizer in combustible wood-frame structures—just like in the West disaster. At the West fertilizer plant, the fire originated in the seed room and spread rapidly to consume the wood structure and the wood fertilizer bins.
"We have to keep fire away from ammonium nitrate," he said. Connealy said requiring sprinkler systems or, alternatively, mandating that ammonium nitrate be stored in non-combustible storage bins made of concrete, stone or metal could go a long way toward avoiding another West-like disaster.
"I still worry about the 46 that are dangerous wood structures and we have no authority right now to go in and say change 'em," Pickett said.
But Pickett said he would not be proposing a state fire code. Currently, the Legislature bans most counties in Texas from adopting a fire code. Only counties with more than 250,000 people—or a smaller county adjacent to a county with that population—are allowed to adopt a fire code. That ban has been one of the more mystifying revelations in the aftermath of the West disaster, though it's worth noting that McLennan County, where West is located, is big enough to establish its own fire code and opted not to. Asked whether there was any reason not to give counties the option, Connealy said, "I don't think there's any downside. It's their decision."
There's also the issue of insurance. The West Fertilizer plant was only insured for $1 million, but the bill for property damage comes to some $200 million. The state of Texas has no minimum insurance requirements. But it doesn't seem likely that Pickett will propose legislative changes, relying instead on the insurance market to propel higher standards.
"I'm kind of a free-market person," said Texas Insurance Commissioner Julia Rathgeber. "Hindsight's 20/20… [The insurance industry] has seen what can happen, and now they're being a whole lot more conscientious."
The exact contours of the draft legislation we'll see when the Legislature convenes in 2015 won't be known until this summer, but Pickett indicated an urgency to accomplish something.
"I really worry that anyone will cover this on the second-year anniversary," he said.