WTF Friday: Ranch-Snooping Amazonian Drones from Mars!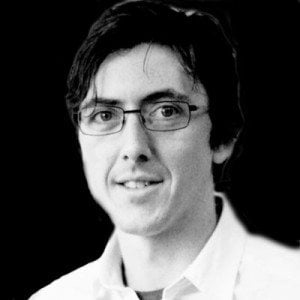 WTF Friday returns this week from its Thanksgiving hiatus—as I fill in for Forrest, who's on vacation—with three spectacular tales from the exotic political wilds: a Congress entertained by extraterrestrial visitors; unmanned flying objects  run amok in America's very near, very dystopian future; and an aspiring agriculture commissioner with a troubling case of hoof-in-mouth disease.
The last of those is Sid Miller, the former Republican state representative from Stephenville jockeying to return to Austin and replace Todd Staples as the benevolent guarantor of Texas' gasoline pump standards. (Thanksgiving weekend was another reminder that the gas station restrooms along I-35 remain well outside his office's jurisdiction.)
Miller's campaign has so far made headlines forhiring Ted Nugent as a campaign adviser and as a possible foil to Democratish challenger Kinky Friedman—and for tying Miller's promise as ag commissioner to his legislative work on (human) reproductive issues. On Thursday, though, the Dallas Morning News turned up a complaint against Miller with actual relevance to agriculture. At a horse show in May, Miller was spotted "exercising" three prize-winning quarter horses by driving them in circles tethered to his trailer—which would have been dangerous enough even if he wasn't hurling insults at them too, like a football coach yelling "hustle up!" from a golf cart.
To which Miller replied:
"If anybody thinks that I would tie three half-million-dollar horses to a trailer and they had a chance of getting a scratch on them or injuring themselves, I would have to be an idiot."
An interesting choice of sentence structure, but in fact the American Quarter Horse Association did believe Miller's horses were in danger, and issued him a warning. In his interview with the News, Miller followed his not-quite denial with a not-quite promise never to do it again:
"I shouldn't have done it. I just wasn't thinking. It's just such a common practice for me that I really didn't think nothing of it," Miller said. "I just should have known better because not everybody understands it."
In a less dangerous exercise Wednesday, Texas Congressman Lamar Smith's House Science Committee held a for-real hearing on the search for extra-terrestrial life. While it was refreshing to see a Texas Republican talk about "aliens" without bringing up immigration policy, Smith's hearing drew fire, as Andrew Sullivan noted, because he appeared far more open-minded about life beyond Earth than he has been about climate science within our atmosphere. At ThinkProgress, Rebecca Leber noted that just a day before the Congressman opened the floor to aliens, he doubled down on his global-warming skepticism:
Smith blasted the Environmental Protection Agency's rules for carbon pollution from new power plants for lacking scientific grounds. In a letter to the EPA, Smith wrote that the proposed standards are "based more on partisan politics than sound science."
At least our new alien overlords enjoy broad bipartisan support.
And finally, following 60 Minutes' ground-breaking investigative infomerical Sunday night, Humble's humble Congressman Ted Poe shared his concerns about Amazon's drone-delivery plans on the House floor Tuesday:
"Sounds like something out of the 'Jetsons' doesn't it? Gone will be the days of the neighborhood mail carrier, soon there will be a drone to replace him."
Such private-sector creep into government monopolies would be scary enough on its own, but he went on:
"Think of how many drones could soon be flying around the sky," he said. "Here a drone, there a drone, everywhere a drone in the United States."
Poe is no newcomer to the drone-a-phobia jam—last year he imagined a terrifying future with drones controlled by some "EPA bureaucrat who wants to snoop on somebody's farm and watch Bessie the cow graze in the pasture." Still, Poe just couldn't resist one more jab at the Obama administration, even if it muddled his message a little. The drones, he said, were proof that,
"Amazon, unlike the glitch-ridden government websites, can efficiently use online Internet services that get a timely product to market."