WTF Friday: The Alamo Falls to the U.N.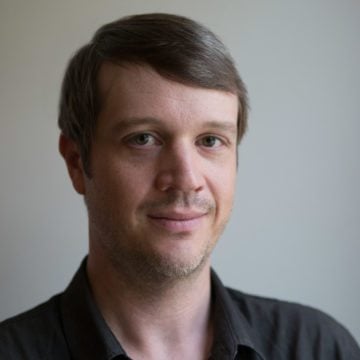 I read somewhere recently that the conservative movement right now is having its own version of the 1960s (minus the sex, drugs and good music, of course). Every lark, every wild idea, every compulsion and every impulse is having its moment in the sun. The fringe has not so much moved to the Republican center as swallowed it whole.
If it feels good, do it. Bring down the government, burn your Obamacare cards, turn on, tune in, drop out. If they call you crazy, then you must be doing something right. If you can think of something, it must be true. Don't trust anyone under 55. Obama's a Kenyan. Obamacare is the worst thing since slavery. Agenda 21, CSCOPE, Benghazi—and if you don't believe it, you're part of the problem, man.
That brings us to this week's WTF Friday, where we learn that Hans Blix, Boutrous Boutrous-Ghali and a phalanx of blue-helmeted U.N. troops are going to do what Santa Anna could not and permanently occupy The Alamo. We learn that Ted Cruz's closest advisor, his father Rafael Cruz, thinks Obama hails from the Serengeti. We check in with Rep. Steve Stockman (R-Texas), the "nuttiest" freshman in the very nutty U.S. House of Representatives. And more!
1) "It is ironic that while many Texans across the state talk about the dangers of the UN's Agenda 21, the Alamo, the very symbol of Texas liberty and freedom, may fall under U.N. influence."
—George Rodriguez, president of the San Antonio Tea Party, warning of a UN plot to take over the Alamo
2)  "Horse hockey."
—Land Commissioner Jerry Patterson, responding to "Internet gossip." Notably, one of the purveyors of the U.N./Alamo plot was Alex Jones, with whom Patterson shared a stage during a gun rally at … the Alamo just two weeks ago.
3) "So I'll tell you, we have our work cut out for us. We need to send Barack Obama back to Chicago. I'd like to send him back to Kenya."
—Rafael Cruz, father of Texas' junior U.S. senator, speaking to a Hood County tea party group. Video of the speech surfaced this week in a Mother Jones story.
4) "Abortion is against women's rights and what women are called to be, which are wives and mothers."
—Father Will Combs, pastor of St. Mary Magdalene Catholic Church, speaking to the San Antonio Express-News outside a Planned Parenthood clinic in San Antonio on Thursday. Combs was celebrating an appeals court decision on Texas' harsh new abortion law, which has already lead to at least nine clinics across the state halting abortion services, according to the Texas Tribune.
5) "Remember the guy that shot up and murdered American soldiers in San Antonio? The president said, 'We can't call him a terrorist.' Who'd he call a terrorist? John Boehner, a working-class guy from Ohio, who's pretty much a moderate who cries."
—Rep. Steve Stockman (R-Texas), speaking last Friday on Kevin Price's talk show in Houston. We think he was referring to the Nidal Hasan shooting at Fort Hood in 2009. We think.