Two Couples Challenge Texas' Same-Sex Marriage Ban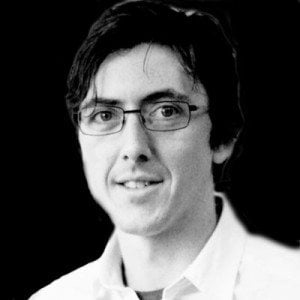 When the U.S. Supreme Court struck down the Defense of Marriage Act last summer, it opened the door to state-by-state challenges to laws barring same-sex marriage.
Justice Antonin Scalia pretty well set the stage in his dissenting opinion: "By formally declaring anyone opposed to same-sex marriage an enemy of human decency, the majority arms well every challenger to a state law restricting marriage to its traditional definition."
Within weeks, a Pennsylvania county clerk and two lesbian couples in Virginia mounted challenges to their states' bans on same-sex marriage. Gay couples in Tennessee and Ohio sued to have their marriages from other states recognized where they live.
And on July 2, a Galveston man named Domenico Nuckols filed a challenge to Texas' constitutional amendment that bars him from marrying another man.
Less than two weeks later, though, he withdrew it, saying his case "would waste the courts [sic] time and resources." He'd spoken with national groups like the ACLU and Lambda Legal, and heard the timing just wasn't right for a challenge in Texas and the conservative 5th Circuit Court of Appeals.
"I'm disappointed," Nuckols told the Dallas Voice, "but when you have so many people telling you you're beating a dead horse, you should listen. … There's a fight out there, but you can't pick it in Texas."
Four Texans who disagree: Cleopatra de Leon, Nicole Dimetman, Victor Holmes and Mark Phariss. The two couples are plaintiffs in a suit filed Monday in San Antonio federal court, claiming Texas' ban on same-sex marriage violates their constitutional rights.
"The State's refusal to recognize same-sex marriages is a very public rejection of Plaintiffs' most significant relationship," they claim, and "Texas' prohibition of same-sex marriage does not bear any relation to a legitimate government purpose."
The political climate that deterred Nuckols from his suit can't have changed much in the last three months, but there are important differences between the two attempts to end Texas' ban on marriage equality.
For one thing, Nuckols' suit didn't mention that he ever tried to marry in Texas. De Leon and Dimetman were married in Massachusetts in 2009, and want their license recognized in Texas. Holmes and Phariss say they want to marry here for the first time.
"We've talked numerous times of getting married and going to one of the states that allows gay marriage," Phariss told the San Antonio Express-News on Tuesday. "The problem with that is we have no legal rights when we return."
For another thing, the two couples in the new suit have some legal firepower behind their cause: three lawyers from the San Antonio office of Akin Gump Strauss Hauer & Feld who took the case pro bono, including Barry Chasnoff, a partner at the firm.
Chasnoff told the Observer there was no special calculation in the timing of this case—the plaintiffs just asked him to take it on. He said he did speak with groups including the ACLU and Lambda Legal, "but I didn't ask their permission. We coordinated with them in a sense, letting them know, and sought their wisdom and insights."
Chasnoff says he hopes to file for a preliminary injunction within a few weeks, to get the case moving quickly. In the days since the case was filed, Chasnoff says he's gotten supportive calls and emails from gay people who just want to share their stories.
"You think, looking from the outside into their lives, that you have some feel for the difficulties it creates," but hearing their stories of unequal treatment, he says, "it's pretty overwhelming."
In September, San Antonio became the latest big Texas city to formally ban LGBT discrimination.
Texas Lawyer reached Bexar County Clerk Gerry Rickhoff—who's named as a defendant in the case—about the case Thursday.
"As clerk of Bexar County, I'm restricted to do what the Legislature wants me to do," he told the magazine. "I have strong feelings about these issues. … As I read through the lawsuit, it brings up an uncomfortable truth of what a reasonable person would expect as equal rights under the law."