With Success Comes Problems in San Antonio's Rooftop Solar Industry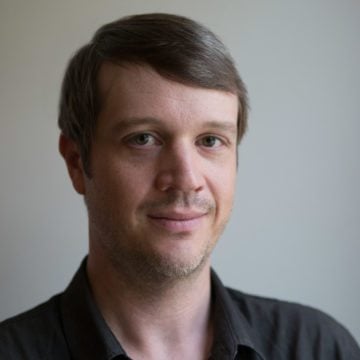 The growing, but fragile rooftop solar industry in San Antonio could crater if a city rebate program isn't patched up, solar-panel installers say. The problem is that explosive demand for solar panels has outstripped this year's budget for rebates. The anxiety also reflects jitters that CPS Energy, the city-owned utility, is losing interest in "distributed" solar power at a critical period.
Although CPS Energy has increased its solar rebate budget from $3.9 million to $8.6 million, the industry still expects the money to run out in two to four months. Solar San Antonio, a solar advocacy group that helps match homeowners with panel installers, estimates that all but $1.4 million is already spoken for. If the program falls off a cliff — and CPS is adamant that it won't — solar installation companies say they would have to lay off workers, leave San Antonio or close their doors.
"What we're waiting to see is what is going to be the response of industry to the situation," said Lanny Sinkin, executive director of Solar San Antonio. "We've had companies dropping out of our program because they no longer feel San Antonio is a viable market."
The turmoil has already taken a toll.
Mike Scott, the CEO of San Antonio-based BuiltSmart Resources, said one of his contract employees quit earlier this month.
"He said it was too iffy and he's not sure that solar even has a future in San Antonio," Scott said. "I totally disagree with him. But the game has changed so many times."
But CPS says it will cover consumer demand for the year. "I for one am a little bit confused," said Lisa Lewis, a CPS spokesperson. "We've got plenty of dollars available." Lewis points out that CPS has committed $40 million to solar through 2020 and has spent just $10.4 million.
Sinkin says the city drastically underestimated the amount of demand. Last year, he said there was $14 million in solar projects proposed in San Antonio but CPS Energy only budgeted for $3.9 million at the beginning of the fiscal year.
The panel installers worry that CPS Energy, which is making a big push away from coal toward energy efficiency, natural gas and renewables, is abandoning "distributed" solar in favor of big, industrial-scale solar farms. One of the biggest projects in the works is an ambitious deal between CPS and OCI Solar, a Korean-owned company, to build a 400-megawatt solar plant and set up a panel manufacturing facility in San Antonio that would employ some 800 people.
"We're sort of questioing whether CPS hasn't just changed their game plan and gone from distributed generation to the old way of doing things," said Scott. "It seems like they're moving in that direction."
Despite the grumbling among installers and solar advocates, viewed from another angle, this is one of those "good problems" — falling panel prices, a generous rebate, aggressive marketing and a maturing market have unleashed a boomlet in consumer demand for rooftop solar.
"Solar has been very successful down here to the point that it's finally becoming a funding issue," said Brian Cullen, the president of CAM Solar, an installation company that moved from Dallas to San Antonio about a year and a half ago.
San Antonio has only had its solar rebate program in place for five years but the growth curve is impressive.
In all, there are about 600 homes and businesses in San Antonio that have installed rooftop solar in the past 5 to 6 years.
"We're seeing a continued expansion and adoption of solar where we may be getting to a tipping point in San Antonio," said Sinkin. "We know from national studies that if you put solar on your roof your neighbor is twice as likely to put solar on their roof. Because they see it and it's no big deal they can come over and talk to you about it. As we get past a certain number of units in place and people start seeing solar all over the place, it just becomes routine. We think we're close to that point where a lot of people just say well, I think I'll do this."
But Sinkin said the rebate, which typically pays for 40 to 50 percent of the upfront costs, is still needed for at least a few more years to cross the chasm from early adopters to the mainstream.
More affordable systems will be the main driver. According to Solar San Antonio's accounting, the per-watt cost of a typical system has dropped 40 percent between 2008 and 2012. With the CPS rebate and a federal tax incentive, a typical residential system costs about $10,000, according to Lanny Sinkin. With financing, the monthly cost, after accounting for the money saved on your utility bill, is about $40 to $50 a month.
"You pay that off and you have the next 10 to 15 years free," he said. "Overall for business guys the internal rate of return is very high. It can be 13 to 14 percent."
Cullen said he looks forward to the day when the rebate is no longer needed. He thinks that moment is not too far off.
"Honestly as a solar installer if the [drop in price] trend continues I'd like to see us stand on our own within five years without a rebate at all," he said.