A 'Blue Wave' with No One to Ride It: Will a Big-Name Democrat Run in Texas?
With candidate filing now open for 2018, Texas Democrats are showing signs of life in the battle for Congress but still seem gunshy about competing statewide.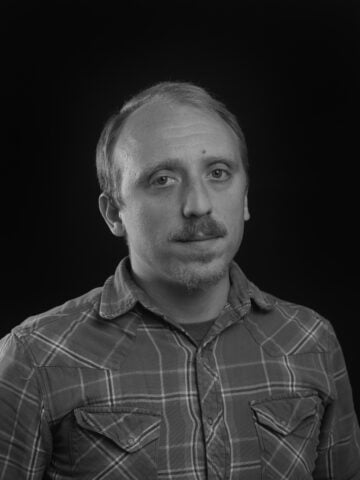 With a massively unpopular Republican in the White House, Texas GOP elected officials cracking down on immigrants and a progressive election sweep in Virginia and New Jersey last week, the Texas Democratic Party is predicting "the beginnings of a blue wave." But it's hard to win elections without exciting candidates, especially at the top of the ballot, and political observers and even high-profile Texas Democrats — who themselves aren't running — are skeptical of the statewide slate so far.
"It has been a tough cycle to recruit candidates," said former housing secretary Julián Castro at a panel hosted by Voto Latino earlier this month. Castro told the Observer on Tuesday that he doesn't see the difficulty as unique to 2018: "It's been some time since Democrats had a full slate." Castro, who's said he "might" run for president in 2020, also said "running for governor was never in my plan."
Co-panelist Wendy Davis, who lost a 2014 bid for governor by 20 percentage points, said there was an extremely slim chance she'd run for governor again, "because no one else is stepping forward." Davis told the Observer that her failed gubernatorial bid could be discouraging other potential candidates. "We had this dynamic campaign; we raised over $40 million … and then we did worse than [the Democratic candidate for governor] had done in 2010," she said. "I think people look at that and say, 'Maybe Texas really isn't ready yet.'"
With less than a month before the filing deadline, the most prominent declared candidate for Texas governor is probably Andrew White, the son of former governor Mark White. White, a self-described "very conservative Democrat," has never run for elected office and holds views on abortion likely to alienate some Democratic primary voters. (He says he wants to "increase access to healthcare and make abortion rare.") In a November 2 Facebook post, Davis — a major figure in the state's reproductive justice scene — called White "anti-choice" and summarized her reaction to his candidacy: "Uhh — no. Just no."
For lieutenant governor, mild-mannered accountant Mike Collier — who lost a run for comptroller last cycle by 21 percentage points — is challenging Dan Patrick, one of the state's most effective and well-funded conservative firebrands. Attorney General Ken Paxton, who will be fighting his securities fraud indictment during campaign season, drew a largely unheard-of Democratic opponent last week in attorney Justin Nelson, a former clerk for U.S. Supreme Court Justice Sandra Day O'Connor.
Candidate filing officially opened Saturday and ends December 11, but candidates who haven't declared are missing opportunities for fundraising, building name recognition and organizing a campaign.
"Texas Democrats have quite clearly thrown in the towel for 2018," said Mark P. Jones, a Rice University political scientist. "People truly committed to running would already be running; [the party] may be able to cajole, coerce or convince some higher-profile candidates to run, but with every passing day that's less likely."
Dallas County Sheriff Lupe Valdez announced last week that she's considering a gubernatorial run, but her staff refused further comment and Valdez has yet to file. Whoever faces off with Governor Greg Abbott will be staring down a $41 million war chest.
Democratic party officials insist more candidates are forthcoming: "We've taken our punches for withholding the names of who we're talking to," said Manny Garcia, deputy director with the Texas Democratic Party. "It's been personally frustrating to me because I know who we're talking to and I know they're exciting people."
Castro agreed with Garcia: "I do believe that before the filing deadline you're going to see people stepping up to run," he told the Observer.
The lone bright spot on the statewide slate, said Jones, is Beto O'Rourke, the El Paso congressman taking on Ted Cruz. Highlighting the value of announcing early, O'Rourke has raised an impressive $4 million since March off mostly individual donations.
"Like in Battlestar Galactica, O'Rourke is Battlestar Galactica and then there's this ragtag fleet of garbage ships and transports accompanying him," Jones said of the current Democratic lineup, noting that even O'Rourke was a second-string option to Congressman Joaquín Castro.
On the other hand, Democratic candidates have swarmed to contest a handful of competitive congressional districts. Districts 7, 23 and 32, which all went to Clinton in 2016, have each drawn multiple well-qualified contenders, some of whom have more than half a million dollars on hand already. Castro pointed to recent polling that shows Democrats leading in two of those districts. "Don't write your narrative too quickly, man," he cautioned. "The deeper story is there's something going on in Texas."
The Democratic Congressional Campaign Committee also recently added House District 21, now vacated by Lamar Smith, to their list of top targets.
Congressional candidates, however, as well as those running for statehouse seats, could suffer if the Democrats don't build a better statewide slate. "It makes the hill they're trying to climb all the steeper," said Jones. Abbott will be spending between $40 and $50 million, Jones said, to turn out Republicans and get them to cast a straight-ticket ballot for the GOP. "On the other side, if you don't have a candidate doing that, that hurts down ballot, and even worse if you have a seriously flawed candidate anywhere on the statewide ticket, that weakens the ability to promote a straight-ticket ballot."