Who's the Greenest? Environment Texas Releases 2013 Scorecard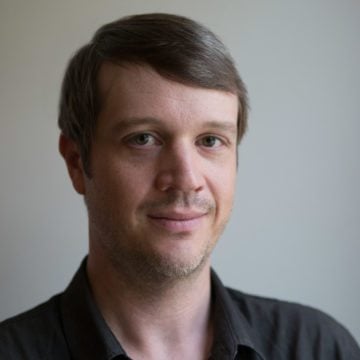 Environment Texas just released its biennial legislative scorecard, with the usual results: Democrats scored relatively well (some with perfect scores), most Republicans not so much and some GOP-ers struggled to stay in the double digits.
Environment Texas scored lawmakers on 17 key votes—eight in the Senate and nine in the House—involving a range of environmental legislation from requiring frackers to get a local water permit to boosting incentives for solar energy projects.
The Greenest
In the Senate, three senators—all Democrats—earned a perfect score:  Sens. Rodney Ellis (D-Houston), Jose Rodriguez (D-El Paso) and Sylvia Garcia (D-Houston).
In the House, twenty reps voted for major environmental bills, according to Environment Texas, 100 percent of the time:
Alma Allen (D-Houston)
Senfronia Thompson (D-Houston)
Hubert Vo (D-Houston)
Ron Reynolds (D-Houston)
Lon Burnam (D-Fort Worth)
Nicole Collier (D-Fort Worth)
Dawnna Dukes (D-Austin)
Elliott Naishtat (D-Austin)
Eddie Rodriguez (D-Austin)
Helen Giddings (D-Dallas)
Mary Gonzalez (D-El Paso)
Naomi Gonzalez (D-El Paso)
Marisa Marquez (D-El Paso)
Joe Moody (D-El Paso)
Roland Gutierrez (D-San Antonio)
Trey Martinez Fischer (D-San Antonio)
Justin Rodriguez (D-San Antonio)
Abel Herrero (D-Corpus Christi)
Poncho Nevarez (D-Del Rio)
Rene Olveira (D-Brownsville)
The (Least) Greenest
The lowest-scoring Democrats in the Senate were John Whitmire (D-Houston) and Chuy Hinojosa (D-McAllen), each scoring 63 percent. The two had an identical voting record on the eight Senate votes that Environment Texas scored. They cast 'yes' votes on three bills that would've, in Environment Texas' words, "eliminated funding for home weatherization," "tied [the] hands of environmental regulators" and "limited rights of citizens to contest [uranium] mining permits."
The lowest-scoring Democrat in the House was Rep. Tracy King, one of the few white Democrats left representing a largely rural district.
The competition for least green in the Legislature was an all-Republican affair. In the Senate, the extremely conservative incoming freshmen did not disappoint. Sens. Kelly Hancock (R-North Richland Hills) and Donna Campbell (R-New Braunfels) each scored 25 percent.
In the House, straight-shootin' gun-slinger and freshman Rep. Jonathan Stickland (R-Bedford) scored a whopping 13 percent. But he had stiff competition. Sixteen other GOP representatives voted against for the environment, according to Environment Texas' rubric, just 22 percent of the time.